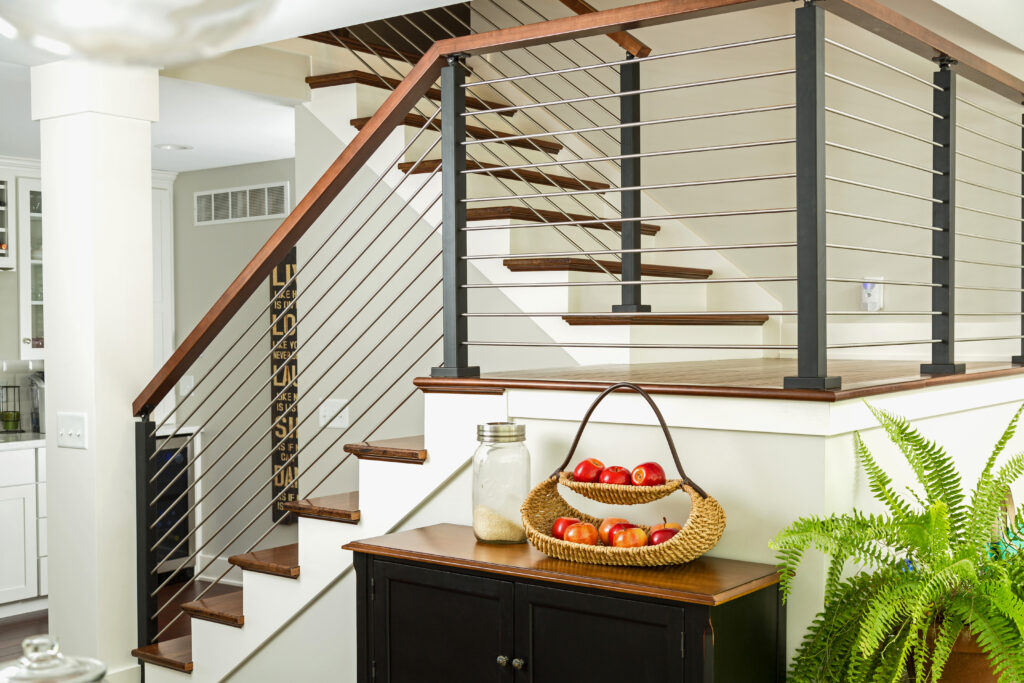 Expand your horizons with the clean lines of Viewrail rod railing. With all the beauty of cable railing and none of the upkeep, Viewrail rod railing is changing the the way we think about modern railing systems. Durable and convenient, it's perfect for both interior and exterior projects. Explore our products below, and when you're ready to start your next project, get in touch with our team of experts for custom design support.
Welcome to Viewrail, where simple installation meets modern sensibilities. Your own taste of innovation awaits.
Discover Stainless Rod Railing
The modern railing industry is witnessing the birth of something new. Something better.
An infill that has the same petite profile as cable, but it will never sag. It can be precisely bent to handle curved applications and has a smooth brushed finish that perfectly matches the texture of Viewrail's brushed stainless steel posts and handrail.
This infill is Ultra-Marine 2205 stainless steel. It's so so corrosion resistant they use it on offshore oil rigs. This railing is the perfect choice for oceanfront applications.
About Rod Railing
A revolutionary system, Viewrail rod railing has the same sleek profile as cable but with enhanced strength and durability. This premium railing infill is made with 1/4″ rods formed from 2205 stainless steel. Unlike cable, these rods are simple to maintain, will never corrode, and won't sag over time.
Our railing is highly customizable. Select lengths from 2' to 20' in one foot increments to fit your project requirements. Our railing can also be bent to turn a radius on a curved stairway, deck, or balcony.
Learn more or get a quote by filling out a form below. Include your questions and any special details about your project. Our team will reach out to you within 24 hours. We look forward to creating a beautiful railing design with you!