"How it Works"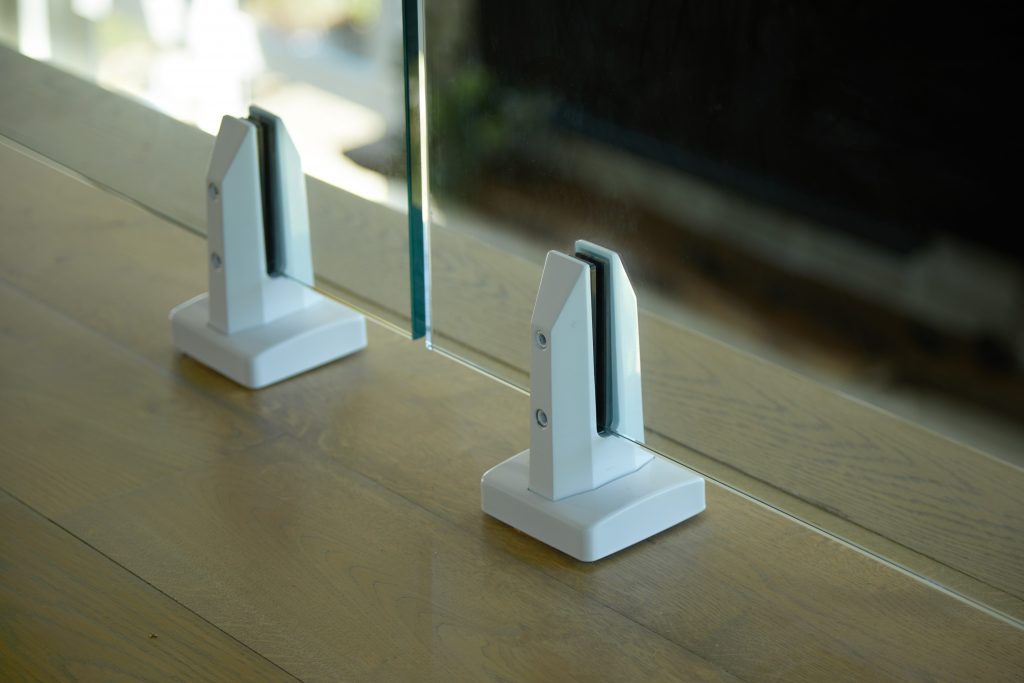 Visualization
Buying a glass panel railing all begins with one thing: your vision. You may have an exact drawing of how you want your glass railing to look or you might need some suggestions. Send us your sketches, plans, or pictures and we will work with you to provide a 2D & 3D rendering of your project, a pricing estimate, and a meeting with one of our glass experts to review your design. It doesn't matter how complex or simple the project is, our designers will be happy to show you options and help you make the best decision for your project.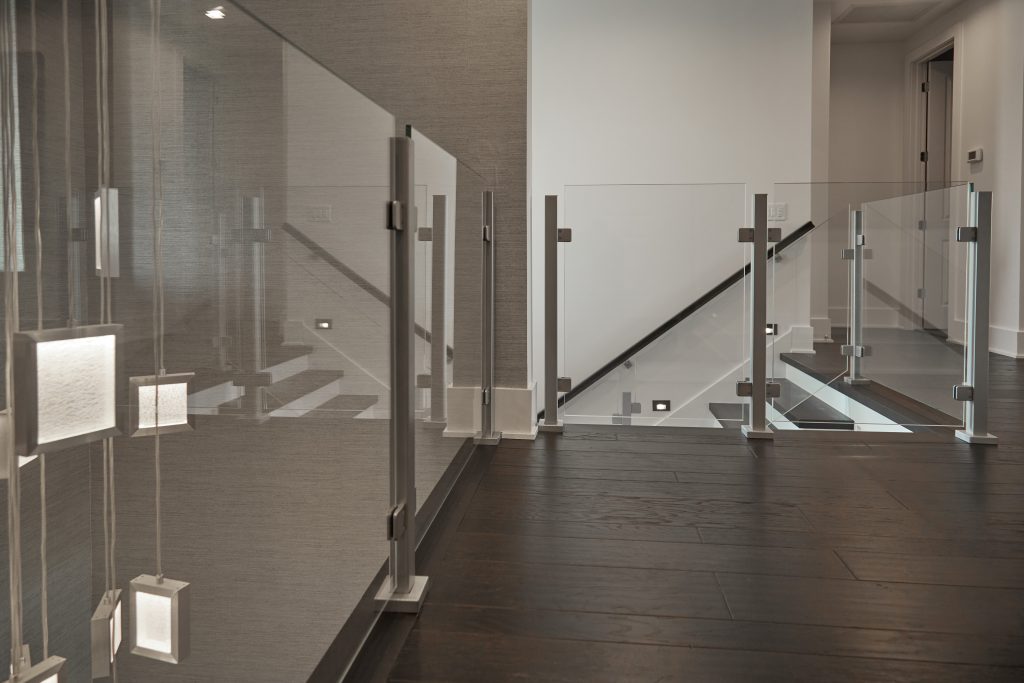 Measuring
Once you've decided on a design and would like to proceed with the project, Viewrail will send out to-scale templates designed to be temporarily mounted in place on site. When mounted, you are now able to measure the necessary runs to the exact inch. Those measurements are then sent back to Viewrail to review and confirm. Once confirmed, the project moves into our engineering department.
Learn More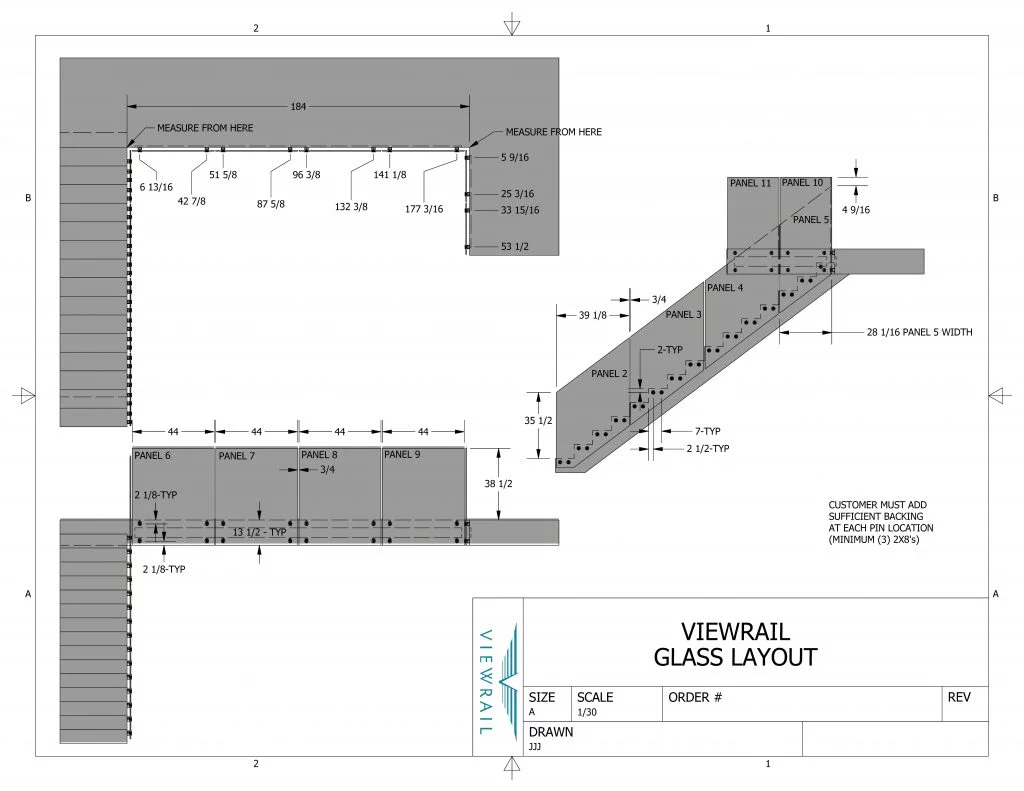 Engineering
After the design is finalized and we've gotten the measurements necessary, our team of engineers will go to work. The layout drawing our engineers create details where all of your mounting structures (posts, glass pins, baserail, talon spigots, etc.) and glass panels will be installed in the given environment. Occasionally, there will be some back and forth during this stage, and you can help expedite the process through quick responses and clear communication with your project coordinator. Once you confirm that the engineering drawings match your project, engineering is complete and you'll move into fabrication.
Learn More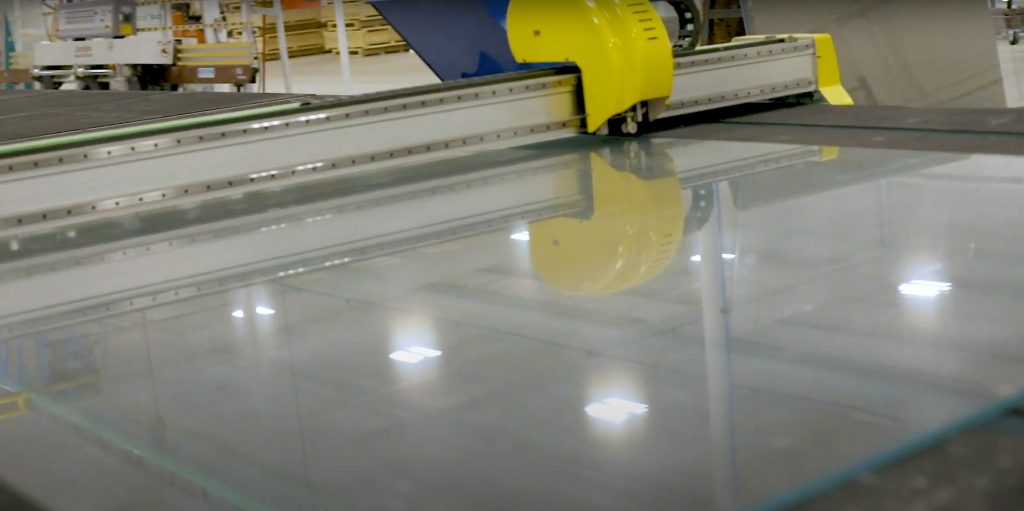 Fabrication
This stage is where everything gets manufactured. There's nothing for you to do during this time except continue prepping your job site. Your project coordinator will be able to help you understand what you can do to be ready to receive and install your glass railing. They can be in regular contact with you during this stage to provide you updates on production schedules and let you know of any speed ups or delays.
Learn More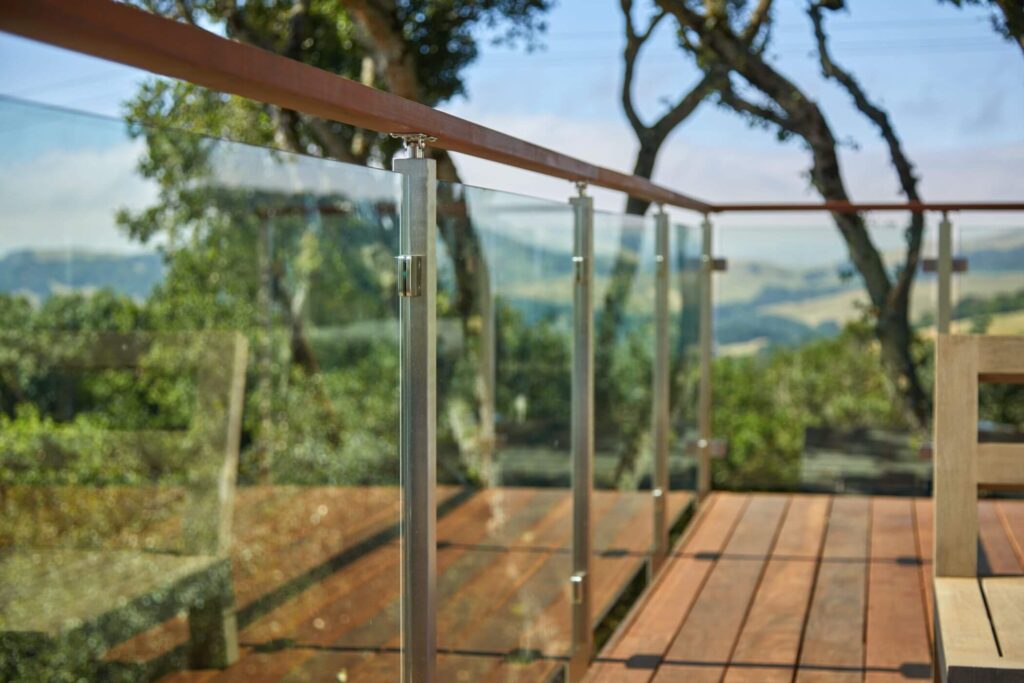 Shipping
Your glass panels will arrive on the jobsite in an "A-framed" shipping crate (shown above). The packaging is designed to minimize any movement of the glass panels during shipping, reducing the chance of cracks or breaks. Further, each glass panel will have a number that corresponds with the numbers on your layout drawings. There may be accompanying skids or boxes with the structural supports for the glass panels as well.
Learn More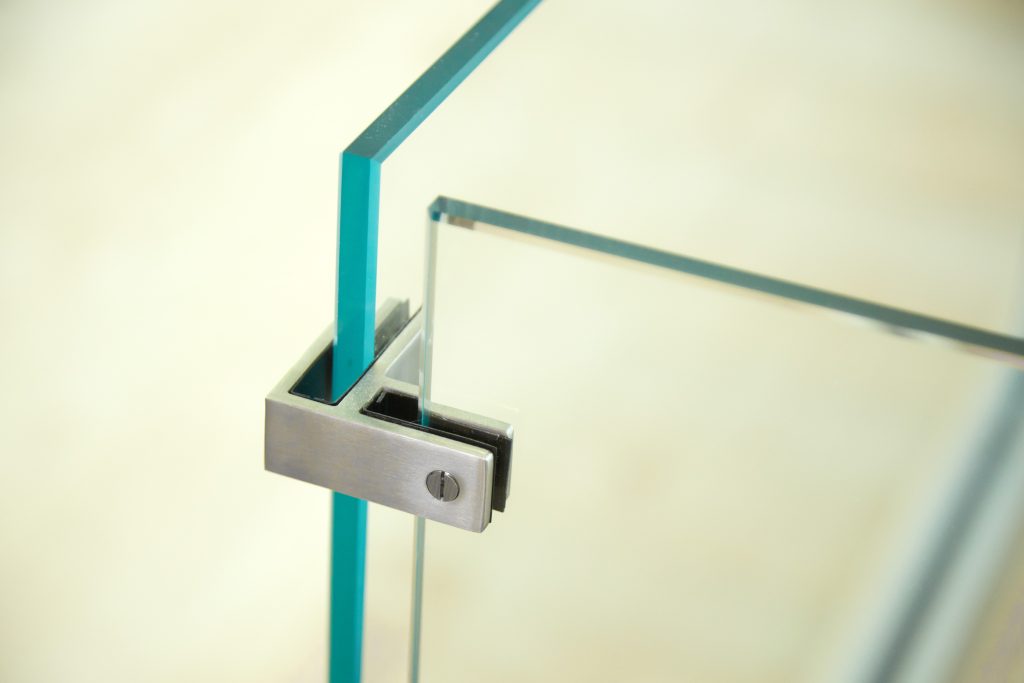 Installation
All of your mounting hardware will be individually packaged with a number that corresponds to your layout drawing, just like the glass panels. This dramatically reduces the amount of time needed for organizing materials on the job site and lets you jump into the installation much quicker. Installation instructions will be sent with your order. Each mounting system has slightly different installation instructions, but a good rule of thumb is to budget 1 person hour for each glass panel on your order. So if you have a team of 3 people installing a project with 15 glass panels, it should take about 5 hours total.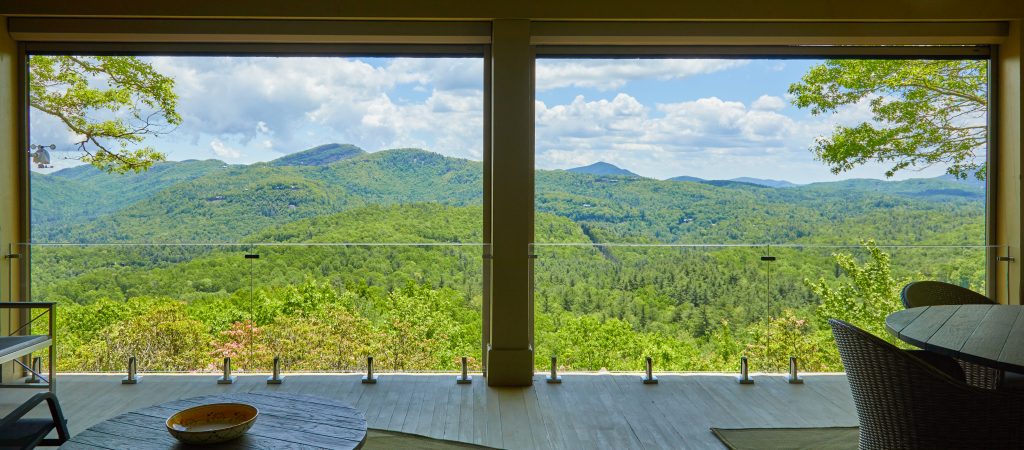 Living
Congratulations! Once you've made it here, your glass railing will be fully installed and you'll be living with the beautiful views that glass creates.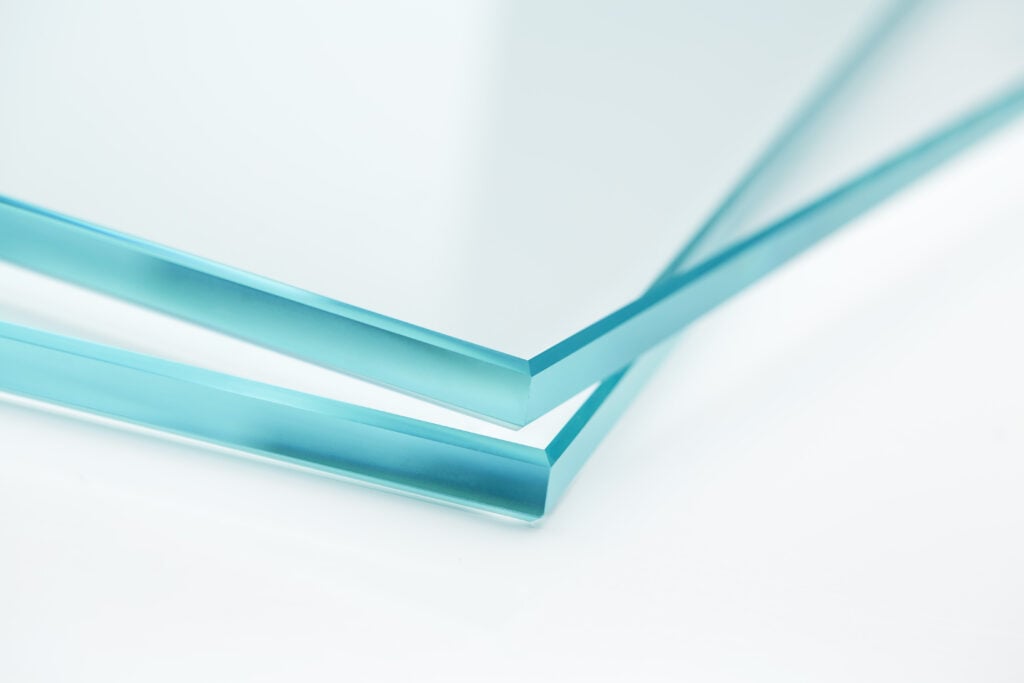 Viewrail Glass Panels
Viewrail provides Low Iron (Starphire) tempered glass with in house engineering and production. Due to the customization of these panels to fit your project, to order, please call in or submit a quote form to work with a glass railing expert.
Call Us Now
Get a Quote
Design, Fabricate & Deliver
What Glass Services Can I Expect From Viewrail?
Viewrail will Design, Fabricate & Deliver your entire glass railing system. With state of the art technology & innovation, Viewrail can be your one stop shop for glass railing. Our Expert designers will work with you to create a custom designed glass system for your balcony, stairway, pool, or anywhere else. Viewrail then fabricates the glass panels with low-iron starphire glass and delivers direct to you. Check out the video to the right, covering our glass fabrication process.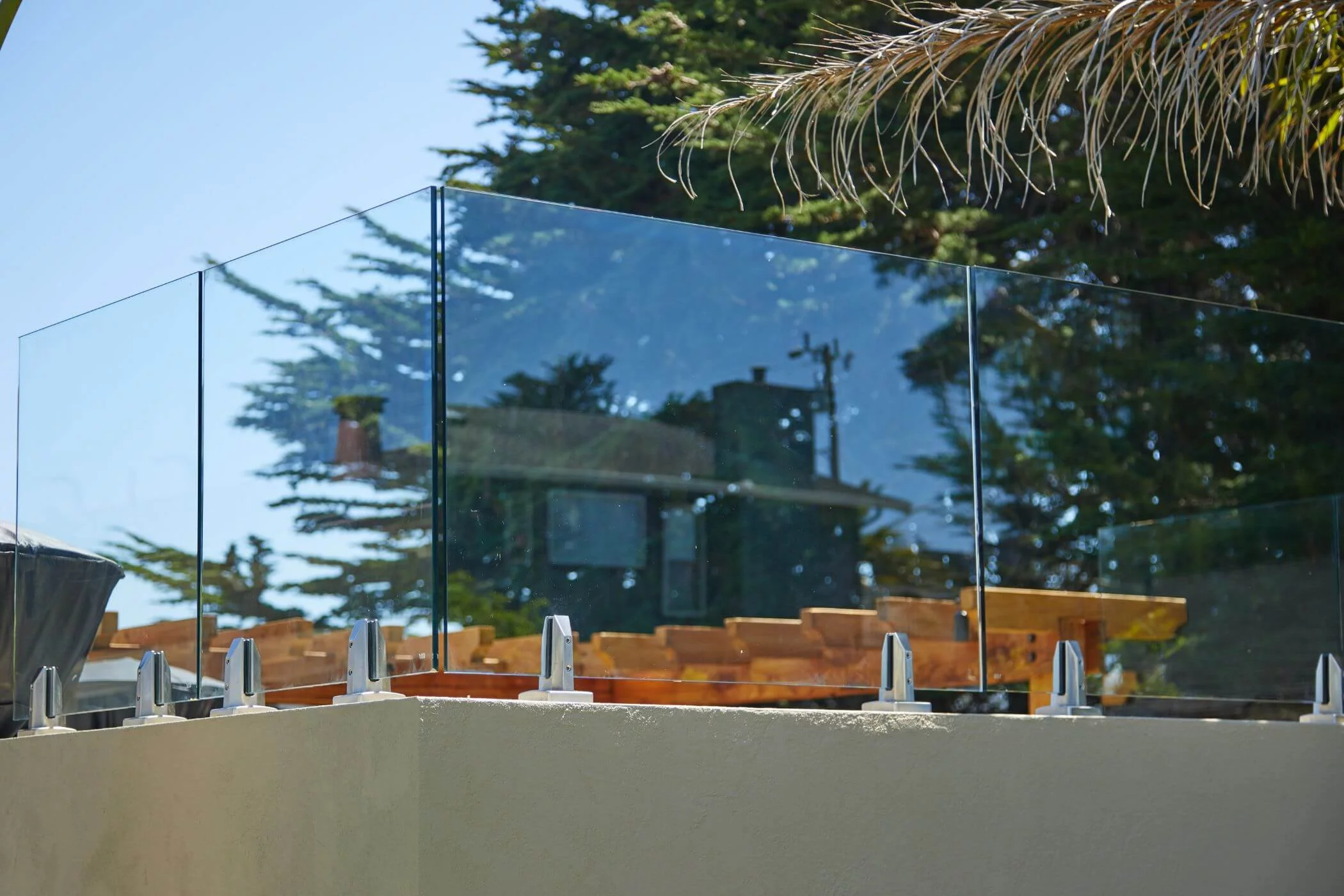 Learn About Glass Railing
Need Help? Request Help from our Experts.