DriveTite Cable Railing System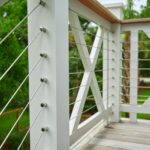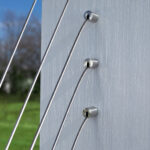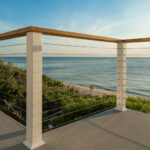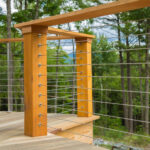 Do you want to fasten sleek a cable railing system to your existing wood posts? Look no further than DriveTite. Simple to use, the kits come in Interior and Exterior forms. Pair them with cable and our install kit, and that's all you need to tension cable to your wood post. DriveTite Interior hides the cable wire and components inside your indoor post, for the cleanest possible look. DriveTite Exterior is for outdoor systems, such as decks and balconies. Easy to install, it mounts to the surface of your posts. Bring the simplicity of cable railing to your wooden post system with DriveTite.
Product Information
These components are crafted from marine-grade 316 stainless steel and aluminum for lasting beauty and strength. We recommend putting a cable every 3 1/8″, we've found that this spacing (when combined with an intermediate post placed every 4 feet), allows for minimal cable deflection, so that you stay within the common 4″ sphere rule for code. If your overall system height is 36″ tall, typically a 10 pack for each post is required (depending on your handrail setup, it might be less). For 39″ systems purchase a 11 pack, and for 42″ systems purchase a 12 pack.
Installation Instructions
Frequently Asked Questions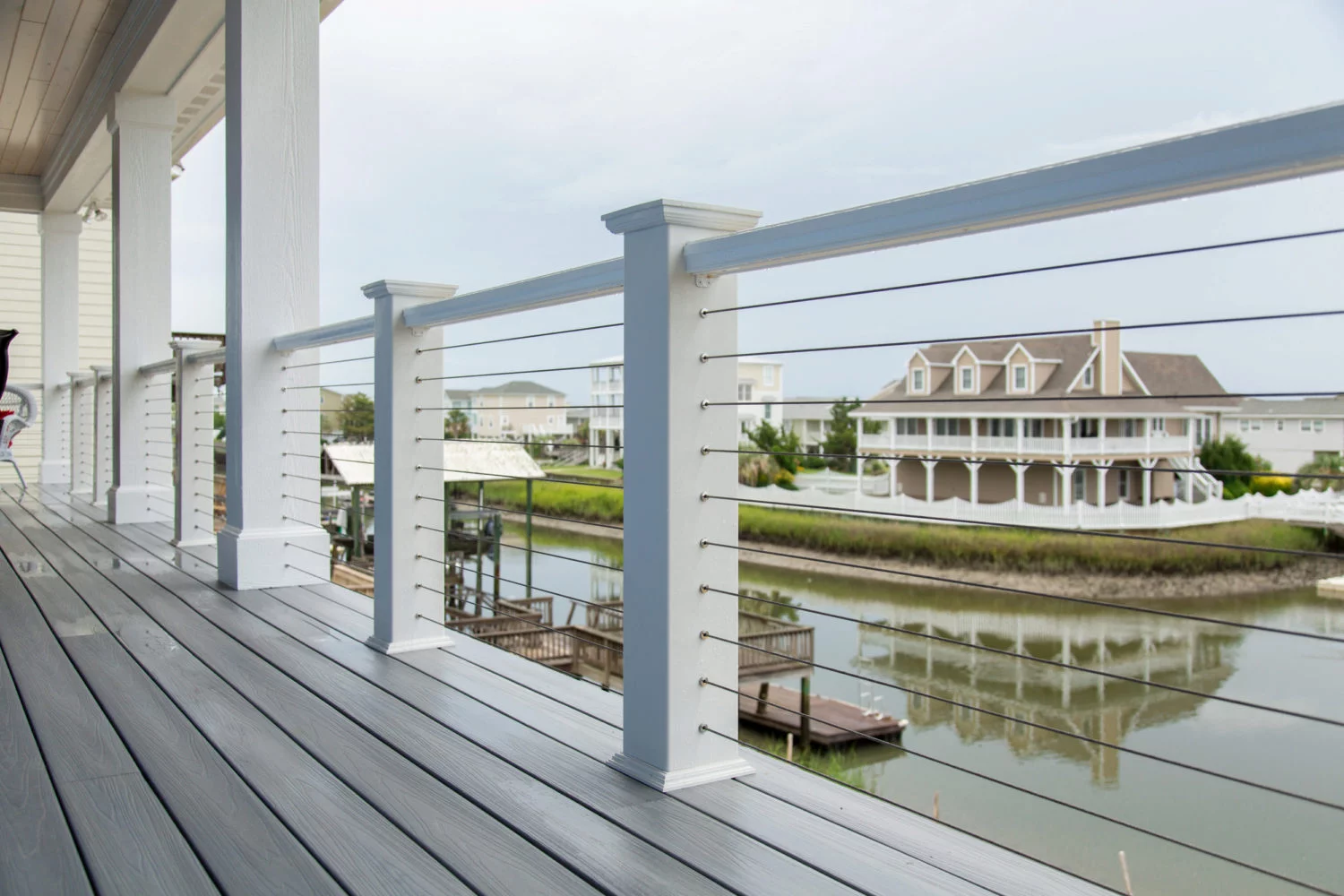 Do These Cable Railing Components Work For Any Posts?
DriveTite works exclusively with any wood post. You will be able to attach any cable wiring directly to a wood post & give it a sleek look!
What Tools Do I Need To Install This With?
When Do I Need An Intermediate Post?
You'll need an intermediate post when your post spacing is greater than 4 feet apart. Intermediate posts aren't post substitutes, but can help maintain tension accross sections between 4 ft. and 8 ft.
What Are Your Components Made Of?
Our components are made of 2205 stainless steel. This is one of the best stainless steel corrosion resistant materials. Such a corrosion resistant material means that our components can withstand the outdoor elements with ease.