Express DIY Cable Railing
Express is a no-frills cable railing system designed for the DIYer or contractor working on a small to medium size project. It keeps the installation simple and the budget on track, but still makes the neighbors say WOW.
With only 5 post types, it's never been easier to buy a DIY cable railing system. We provide everything you need to install a complete system, including tools specially designed to speed up the installation and "can't mess it up" installation instructions
We know you're busy and need to get this project started. That's why all Express products are stocked at our location in Goshen, In , ready to ship out to you the next day. Now, there's no need to wait to start your project.
Frequently Bought Together
Specifications
Ships in one buisness day
Black aluminum posts 36″ or 42″ tall
For level or angled applications
Black aluminum handrail available in 8'6″ lengths
Our best DIY cable railing system yet
Systems Comparison
Express
Signature
$
$$$
5 Standard Posts Ready For Your Project
50+ Post Types For Customizability, Unique Design, & More Complex Systems
Ships in 1 Business Day
Ships in 7 Business Days
Only Black Aluminum Finish Available
Aluminum & Stainless Steel Metal Types & 10+ Powder Coat Options
No Wood Handrail Options
Wood Handrail Options in 10+ Species
Handrail Available in 8′ 6″ Lengths
Handrail Availale in Lengths Up to 20′
Pre-drilled level posts, & Drill Ready Angle Posts
All Posts Are Pre-drilled
Frequently Asked Questions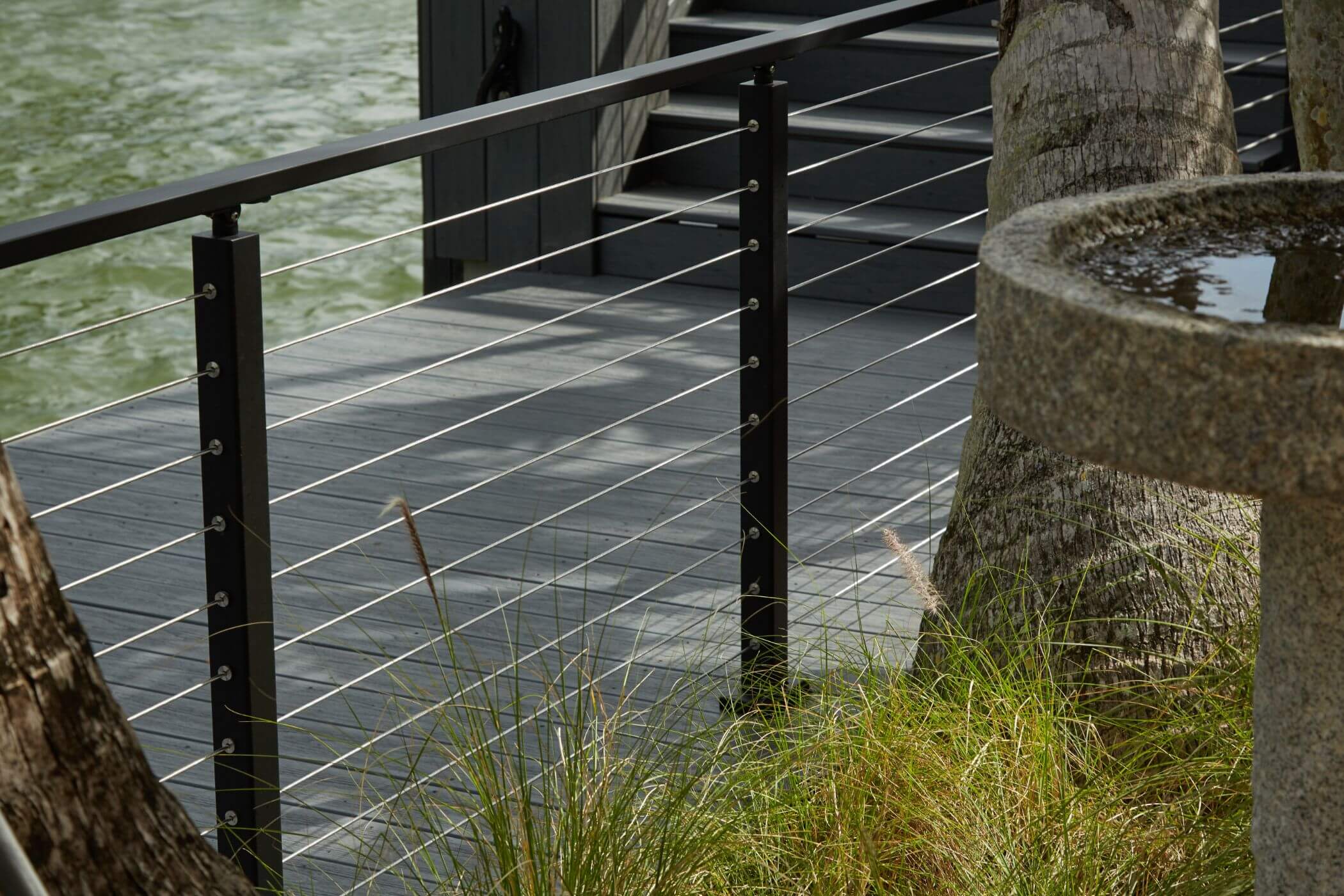 Is Express Right For Me?
Our Express cable railing is a great DIY cable railing option for any homeowner or builder who needs cable product fast. If you're looking for the ability to install it yourself or need it within a couple of days then Express cable railing is right for you
If you need a custom option or have a unique project, then you should check out our Signature Cable Railing Series.
When Will My Order Ship?
Your Express order will ship next day. If you order early enough in the day, it may ship out same day!
What Color Is Express DIY Cable Railing In?
The Express Cable Railing system is only available in Matte Black. If you're looking for more powder coat options then check out our signature cable railing system.