Glass Railing Post System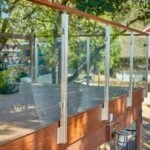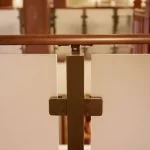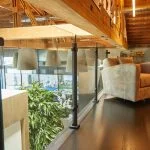 The glass post railing system is made up of metal posts and glass clips. Each clip is made from 2205 duplex stainless steel. It grips the glass panels from both sides using rubber pads in between steel plates. Use the clips with normal glass, or secure them to pre-drilled glass with a bolt for extra strength.
Almost every post comes with a handrail bracket at the top where wooden or metal handrail can be attached. Choose between a flat top or universal top handrail bracket to decide whether your handrail sits flush against the top of the post, or whether it is elevated above it.
Frequently Bought Together
Post System Product Information
The metal glass railing posts are similar to Viewrail's other rod railing and cable railing posts, but are simply created to work with glass clips rather than rod and cable infill. You should use two glass railing posts for every 4' panel of glass for stair or
deck railing
.
Each post is pre-drilled to accommodate glass clips, but the clips are shipped unattached to their posts. Glass clips (as well as the posts) are made of 2205 duplex stainless steel, a marine-grade steel used on deep sea oil rigs. The glass clips grip the glass panels from both sides and hold them in place by using rubber inside the clip.
Frequently Asked Questions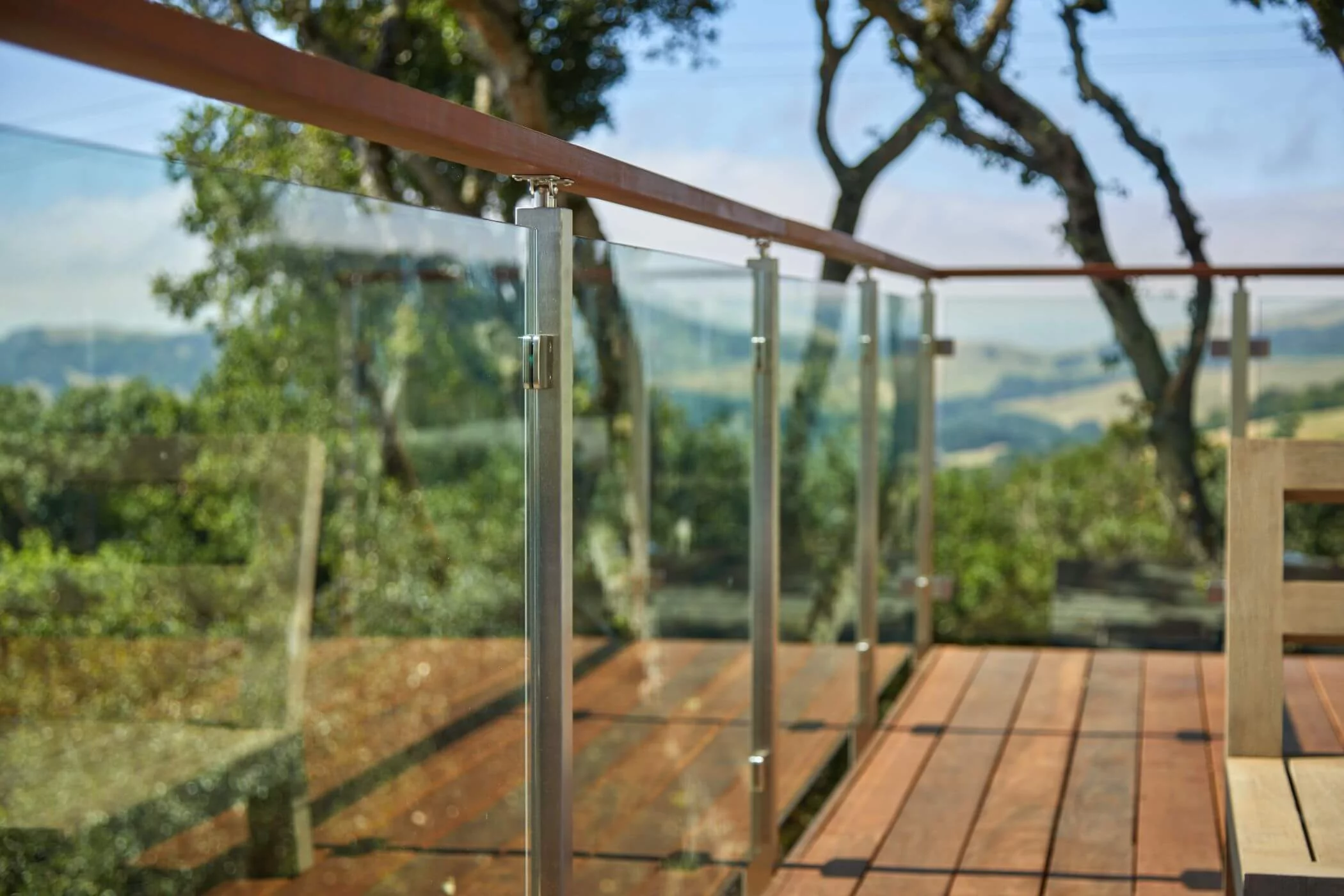 How thick of glass does this system support?
Viewrail's Glass Railing Post System can support 3/8", 1/2", and 9/16" glass panels.
Are your posts pre-drilled?
Yes, our Glass Railing Posts come pre-drilled. This makes installation on decks & stairs much simpler.
What handrail options are available?
We currently offer both metal and wooden handrail options for our Glass Railing Posts, each available in a variety of finishes. Contact our design team to learn more.
How do the glass clips attach to the glass?
The glass clips attach to each panel on both sides via a rubber gasket. Additionally, you can order pre-drilled glass panels, and use a bolt to attach them to the clips for extra strength.
What about unique surface installs?
Viewrail offers two varieties of posts that are ideal for mounting into unique surfaces: Core Drill and Special Application.