Mono Stringer Stair Designs
Take a look at some of our custom mono stringer stairs and gather some ideas for floating stair designs for your home!
Design + Engineer + Fabricate + Install
Now Offering Viewrail FLIGHT Installation!
We are your single solution to design, engineer, manufacture and install our FLIGHT floating stairs system. Our installation service is currently available in several states*, and we are in the process of expanding to include other states very soon.
*Installation states are currently: California, Florida, Illinois, New York & Texas

Hundreds of Open Riser Tread Options!
From wood species, to stains, we have plenty of finishes and grain patterns to suit your project. Plus we have many new style options and add-ons, to make your stair treads exactly the way you want them.
Learn more about treads, design options and tread brackets.
To see a few of the species and stain options we offer, check out the new Tread Visualizer tool.
See Treads
Shop Treads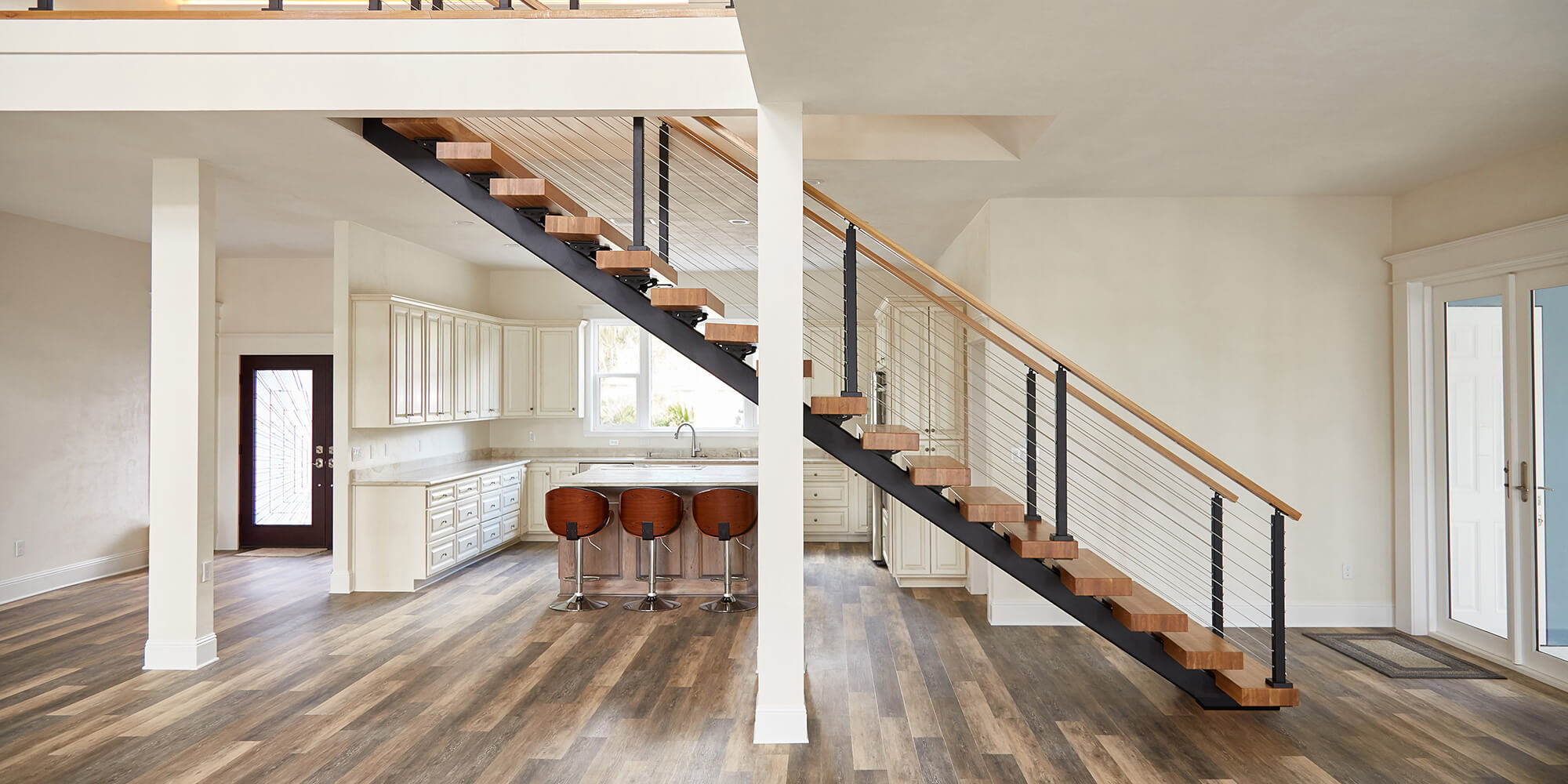 Learn About Viewrail Floating Staircases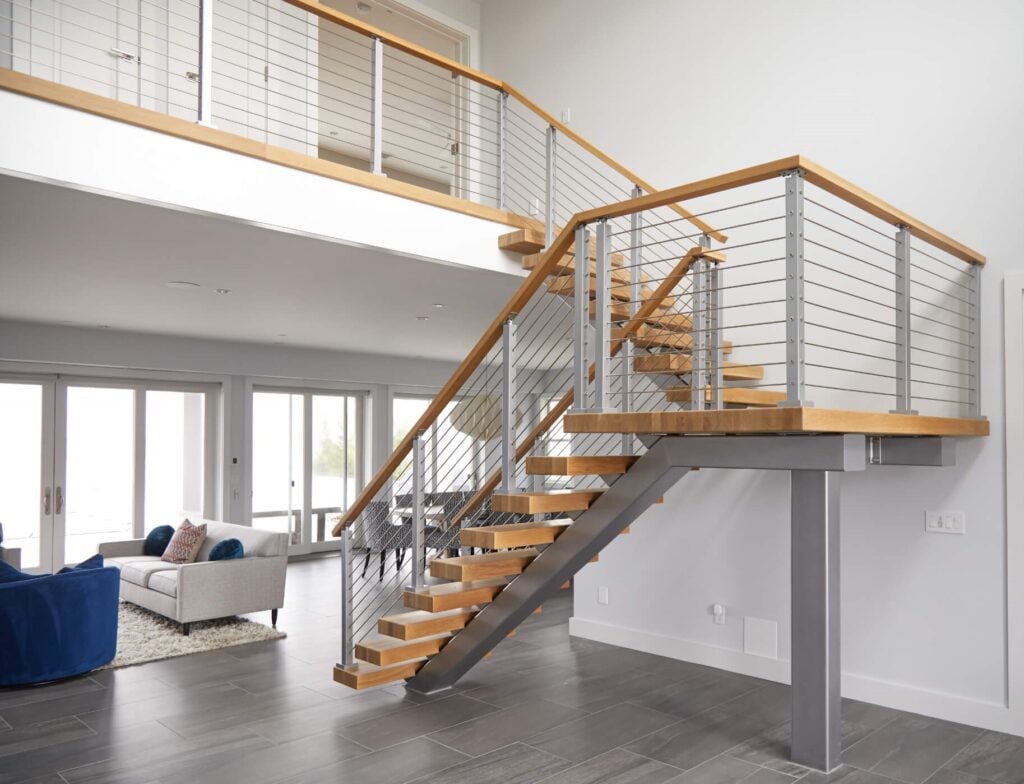 Get More out of your Room with our Floating Stairs Kit
Floating stairs make a stunning use of space. The sleek, soaring lines of the open riser are a hallmark of modern stair design, and they'll make your room feel open and light. Custom-designed and built completely up to code, these single stringer stairs will last for years to come. Better yet, Viewrail floating stairs are among the most competitively priced on the market.

Each component of your Viewrail mono stringer staircase arrives at your jobsite labeled, packaged, and ready to be bolted together — like a floating stair kit. There's no need to hire a welder on-site. The entire open riser system can be installed in a short amount of time, at a low cost, and with tons of customizable options.
Stair treads made to perfectly adorn your floating staircase
Custom built treads for stairs are the ideal way to complement your floating staircase. Each thick tread rests on a hidden tread bracket anchored to the single stair stringer — this makes each tread look like it is floating in mid-air. Choose from 15 different wood species and enjoy the clean, modern butcherblock finish that makes each tread unique.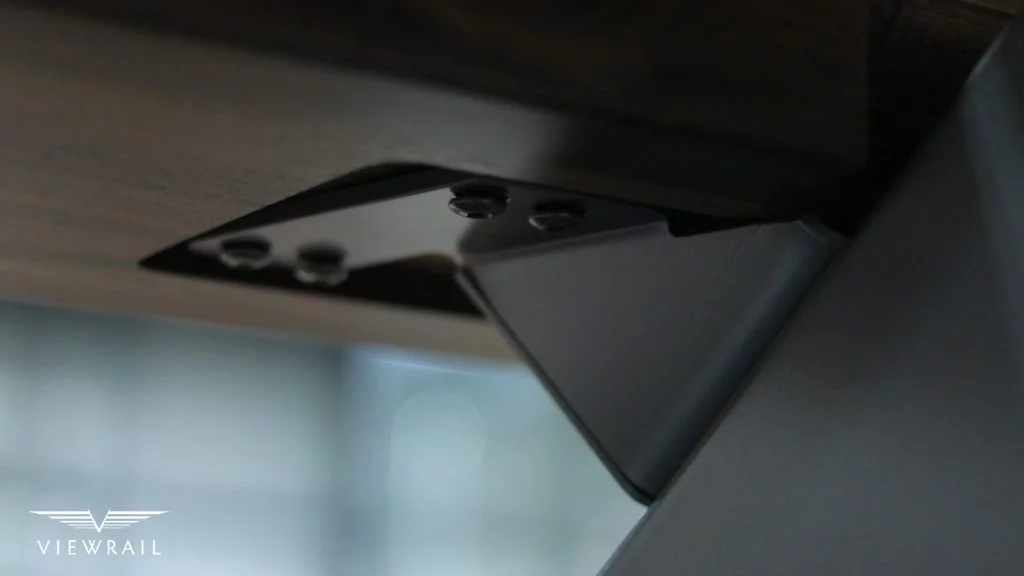 Need Help? Request Help from our Experts.