Floating Stairs
Starting at $9,500
With clean lines, uncompromising materials, and expert craftsmanship, your FLIGHT system will be the centerpiece of your home and leave every visitor speechless. Best of all, due to our scale of manufacturing and world-class automation, we can deliver FLIGHT floating stair systems more affordably than a local fabricator. Get in touch with us today and begin your FLIGHT journey, or learn more about floating stairs.
Step 1: Dream
Explore the near-infinite stair design possibilities available for your FLIGHT system. Our project gallery showcases the options you have to customize your stringer, treads, and railing.
Step 2: Design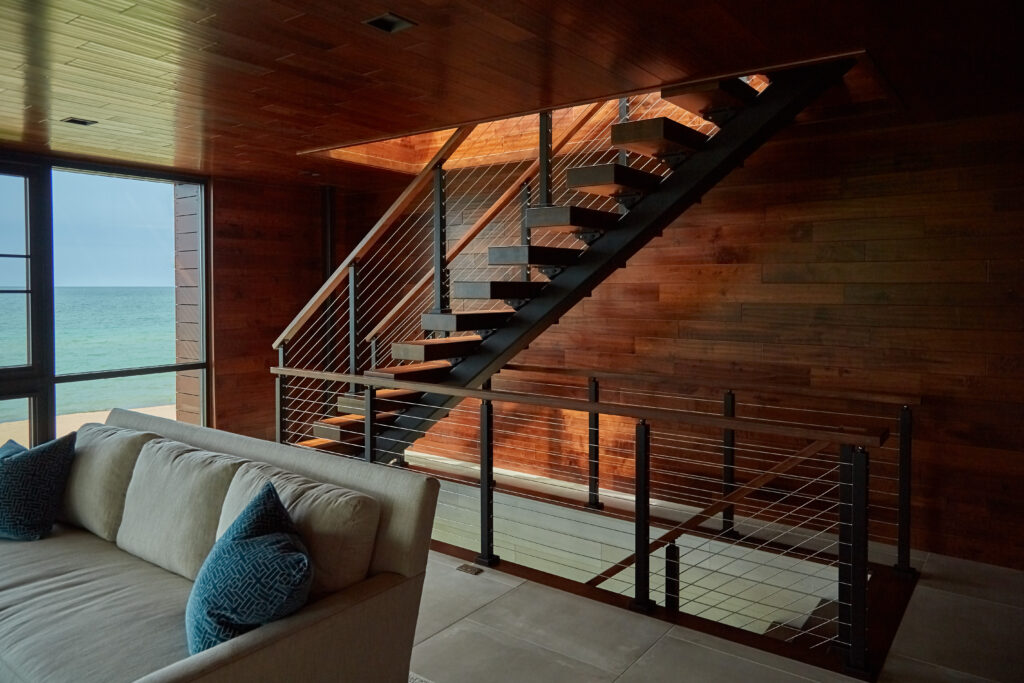 Design Your System
Make your dream FLIGHT system a reality. Get in touch with our Design Team to get a personalized quote and start the process of engineering your new staircase.
With just approximate floor to floor measurements, we can get you pricing on the staircase needed for your home and space! Don't worry about precision in this step right now, once the quote is complete, our team gathers the rest of the information needed.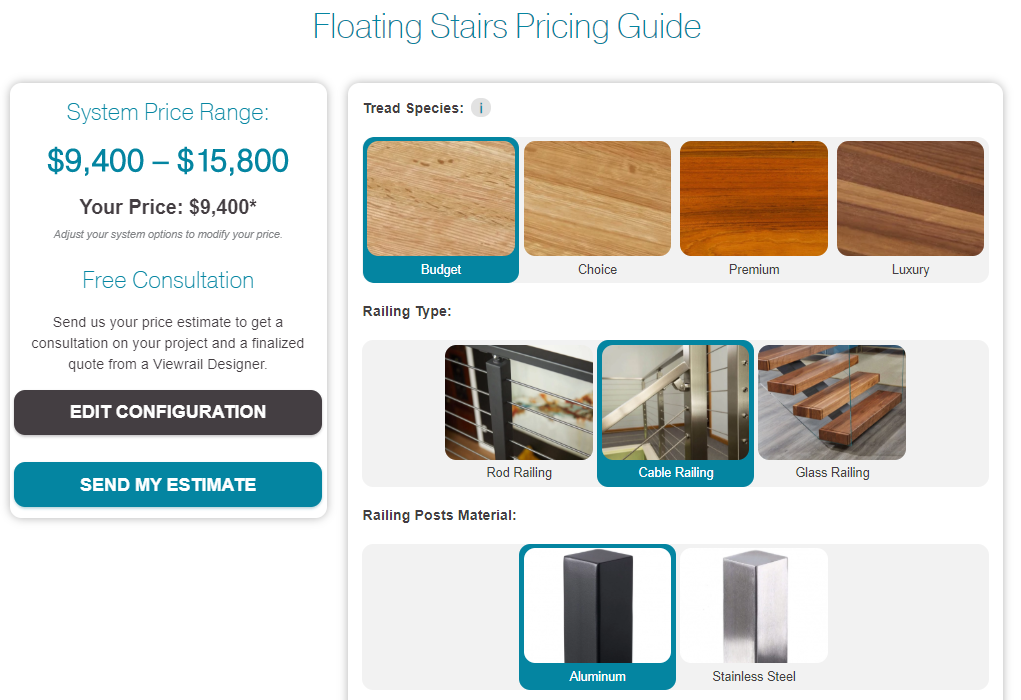 Price Your System
The price of your FLIGHT system will be determined by the overall size of the staircase you need, as well as the finish options you choose.
We have created an online pricing estimator you can use to get a general idea of how much a FLIGHT system will cost for your application, and you can see how different finish options affect your price.
Step 3: Measurements & Engineering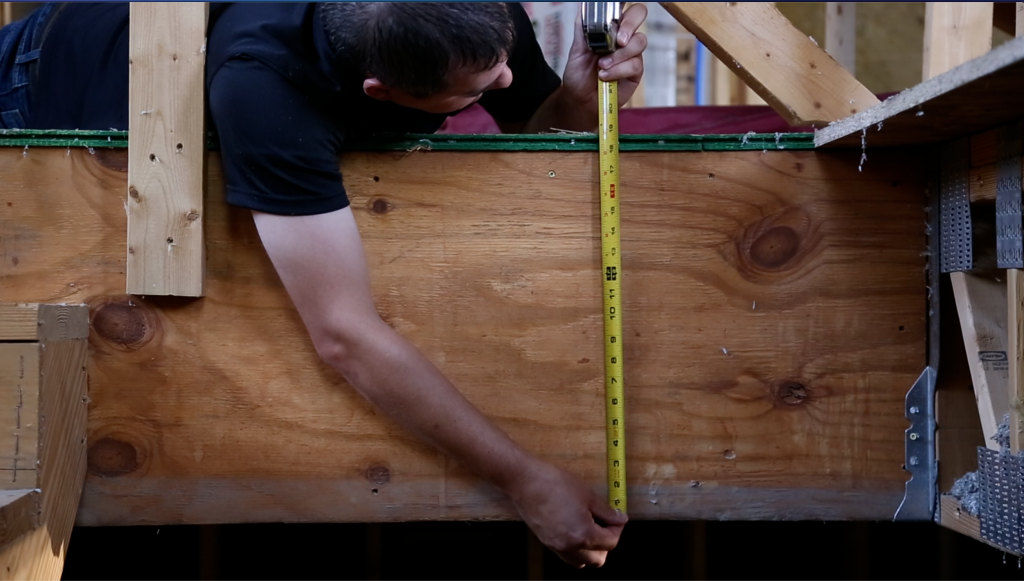 In the early stages of the process, we will send a measurement technician to get a precise measurement of your space. During this session, our technician will be in communication with a Viewrail Engineer at our headquarters, troubleshooting problems and creating renders of the project in your space. In one appointment, you get exact measurements and a professional rendering of your future stair system.
If you opt not to use our measurement service, we'll send you or your contractor a measurement kit and walk you through the process to measure the space and create detailed shop drawings.
Step 4: Stair Fabrication
After the shop drawings are approved, your FLIGHT system goes into production at our plant in Indiana. We have wood, metal, and glass fabrication facilities so we are able to manufacture every piece of your stair and railing.
The focus of our fabrication process is to make the installation process as simple as possible. The stringer is cut to the exact length you need. We route out the treads where the mounting bracket will go, and we even pre-drill holes in the treads in the exact location where the railing posts will go.
We are able to be so precise because we control the engineering process for the entire system, and it makes the installation process a simple assembly job.
Step 5: Installation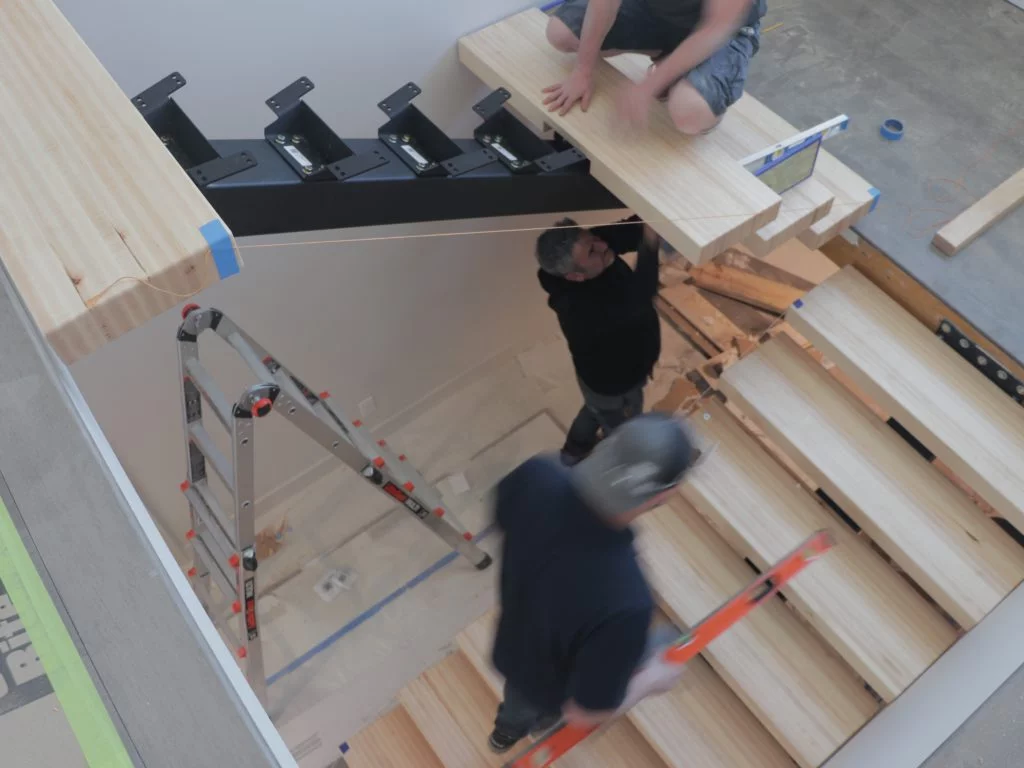 Installation can be daunting, but we have a professional team of install technicians available nation-wide. Once your stair system is fabricated, a Viewrail Installations team will travel to your home and install your system quickly. We know our product and have a swift process, so most projects can be completed in just a few days. Many FLIGHT systems are installed in as little as one day.
Working with Viewrail Installations keeps the process simple. You can sit back and relax while we handle the logistics. We'll be done faster than any contractor.
It's the fastest, safest, most hassle-free way to install your floating stair system.
Learn More
FLIGHT Stratus
Now available in straight configurations
Stratus is an exciting new addition to the Floating Stair industry. With sleek simplicity in mind, the system is supported on either side by thin steel stringers that blend into the background. Without the need of a larger mono-stringer underneath, the profile of the stair is significantly reduced without sacrificing any strength. Viewrail's Low Iron glass is held to the expertly crafted thick treads with minimalistic Stand Off Pins, and provides the strongest railing with the cleanest view. Each system is carefully engineered and produced for a quick and easy installation.
Learn About Viewrail Floating Staircases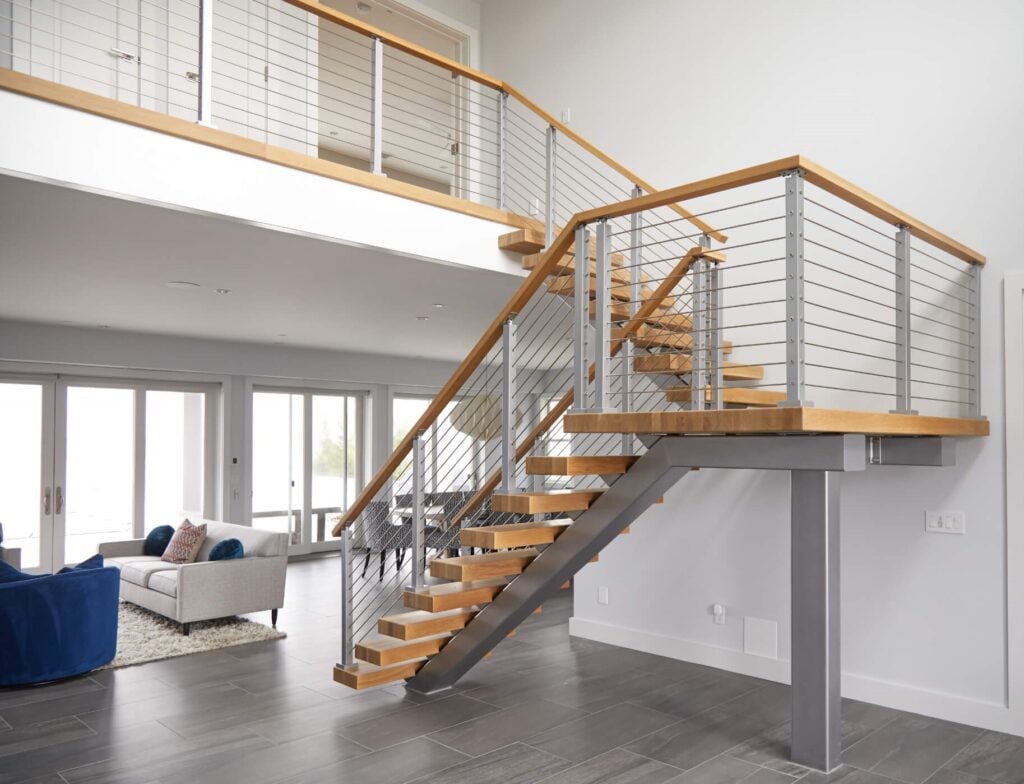 Get More out of your Room with our Floating Stairs Kit
Floating stairs make a stunning use of space. The sleek, soaring lines of the open riser are a hallmark of modern stair design, and they'll make your room feel open and light. Custom-designed and built completely up to code, these single stringer stairs will last for years to come. Better yet, Viewrail floating stairs are among the most competitively priced on the market.

Each component of your Viewrail mono stringer staircase arrives at your jobsite labeled, packaged, and ready to be bolted together — like a floating stair kit. There's no need to hire a welder on-site. The entire open riser system can be installed in a short amount of time, at a low cost, and with tons of customizable options.
Stair treads made to perfectly adorn your floating staircase
Custom built treads for stairs are the ideal way to complement your floating staircase. Each thick tread rests on a hidden tread bracket anchored to the single stair stringer — this makes each tread look like it is floating in mid-air. Choose from 15 different wood species and enjoy the clean, modern butcherblock finish that makes each tread unique.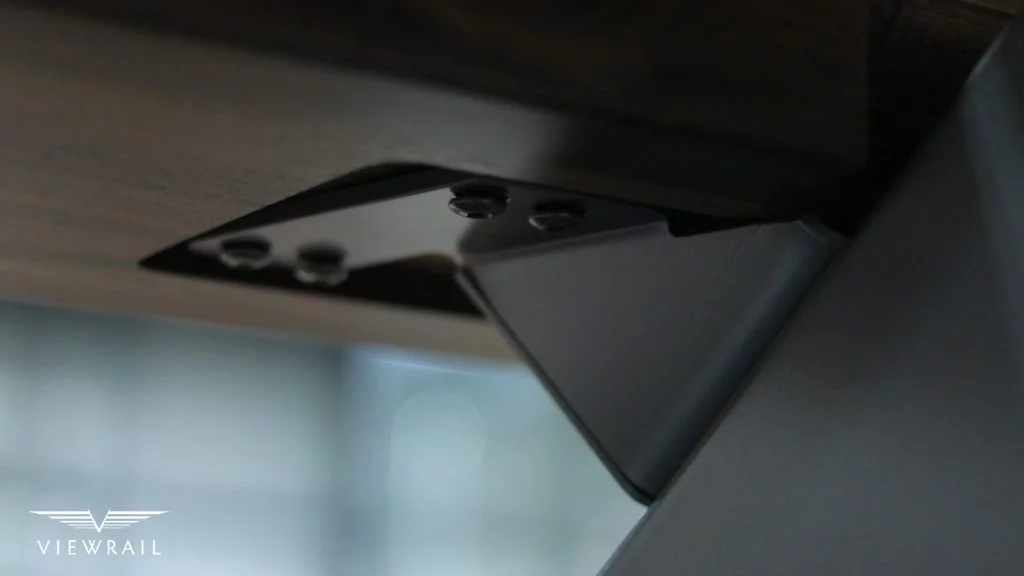 Need Help? Request Help from our Experts.