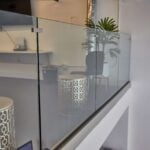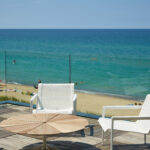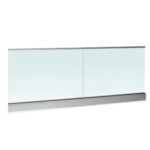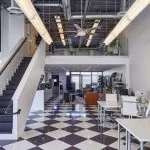 The glass base rail system is made up of a thin piece of metal that runs along the bottom of the railing, holding up each glass panel. The top of the glass panels can act as the handrail — so there's no need to add a metal or wood handrail. But a slender metal railing cap can be added to the top of the panels, for a sleeker, finished look. The base rail comes in lengths of 4′, 8′, and 12′.
Frequently Bought Together
Product Information
The base rail channel comes 4′ 6″ in length for ease of shipment. The covers come in 4′ 6″, 8′, and 12′ sections to create a seamless look for your project. With clean, modern lines and extremely strong design, the Glass Base Rail System elevates your style and provides a beautiful, durable railing option.
Frequently Asked Questions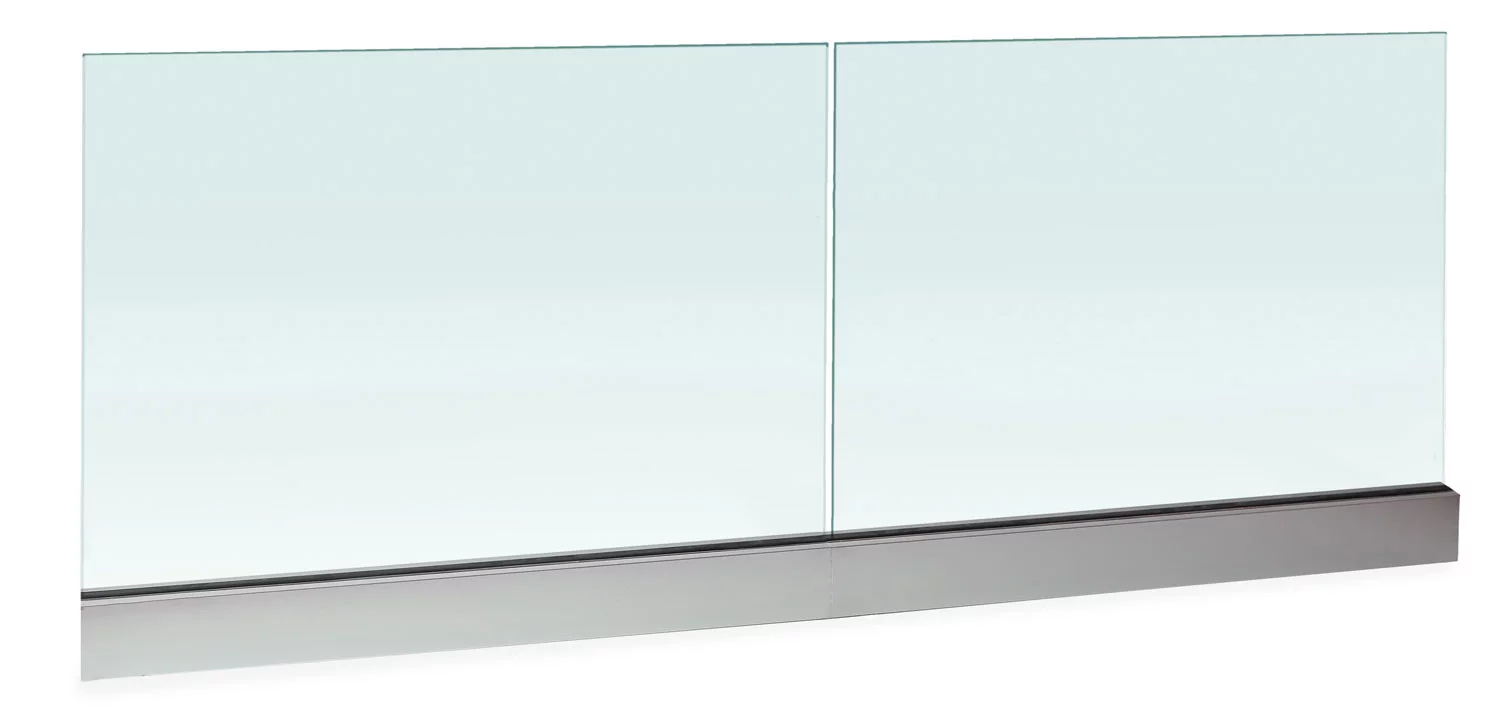 Is this an option for decks & balconies?
Yes! Our U-channel railing system is a great option for mounting
glass railing onto exterior decks
and balconies. The Base Rail channel keeps the glass panels locked in-place during even the strongest winds.
What glass panels are supported?
Baserail systems are compatible with both 1/2 inch tempered, and 9/16 inch laminated glass panels.
Can my panels be custom made?
Yes! If your Baserail system requires a custom touch, talk to our design team.
How wide is the baserail U-channel?
2 1/4
What lengths is this available in?
The base rail channel comes in 4′ 6″ sections but the covers on the outside come in 4′ 6″, 8′, & 12′ lengths.