FLIGHT System
Starting at $9,500
Discover your new
floating stairs
. Open riser stairs create sleek lines that soar in mid-air, held up by a powerful mono stringer. Give your home the best in open-concept design with a form that combines rock solid performance and elegant strength.
View Gallery
Get a Quote
Copyright © 2019 Sunset Publishing Corporation
Sunset + Viewrail
We teamed up with Sunset to provide stairs and railing for their concept home: the Sunset Idea Home. We started with a beautiful FLIGHT Floating Stairs system with unfinished White Oak treads. This brought a fitting color to match the home nicely. We used our popular
Onyx Rod Railing
for the staircase, which provided a great visual aesthetic. The contrast of the bright white oak and the powder coated dark rods fit the design language of the home perfectly. We concluded with Onyx Rod Railing on the exterior roof deck. The rods provide a safe railing system that doesn't hurt your view!
Get a Quote
Shop Rod Railing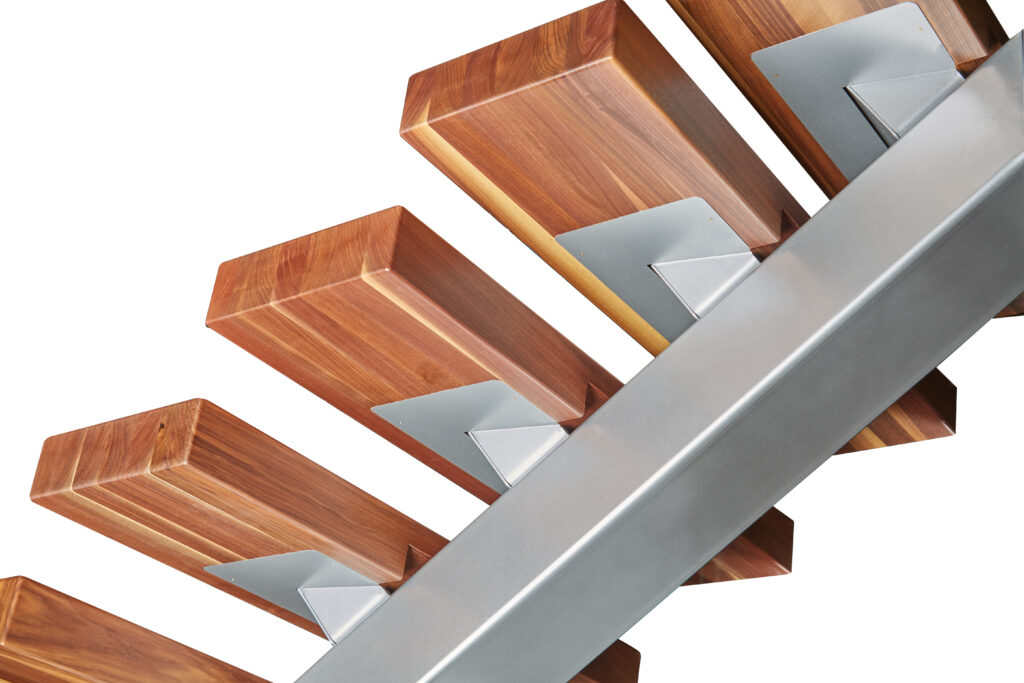 Stringers
The
steel stair stringer
is the backbone of your staircase. It's capable of supporting large amounts of weight, so it will keep you safe. Plus, it's custom-made for each order in our facility, to ensure a fit that's accurate and solid — without the hassle of a fab on-site crew welding in your home. Order your mono stringer staircase in one of three standard configurations:
Straight
,
90-degree turn
, and
Switchback
— or ask for a custom staircase to fit a more specific need. We're confident we can deliver what your home needs. Stringers are manufactured from mild steel and are 6″ tall by 8" wide. They can support treads and landing platforms up to 54" wide. If you need stairs that are extra-wide, use our dual stringer system. It uses two 4" x 6" stringers to support treads and landings up to 72" wide.
What is a Metal Stair Stringer?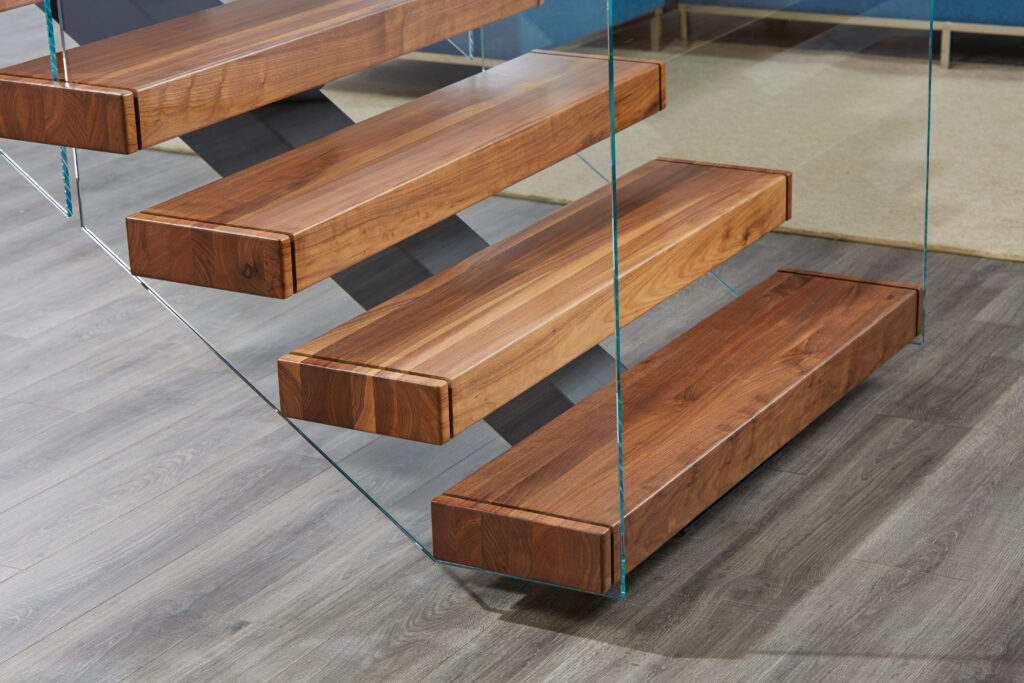 Treads
Remember when people would throw carpet over the stair treads because they only cared about the railing? Thankfully, modern design aesthetics have turned that thinking on its head. Now the treads beneath your feet have become the star of our well-appointed modern staircase, Viewrail FLIGHT. We offer thick treads in over 15 different wood species, including white and red oak, walnut, and brazilian cherry. We also offer eco-friendly paralam treads, and granite top treads if you are looking for an alternative to the traditional wood look.
Click here to see the different wood species
and finish options for treads. Check out our
Wood Treads for Floating Stairs
Shop Now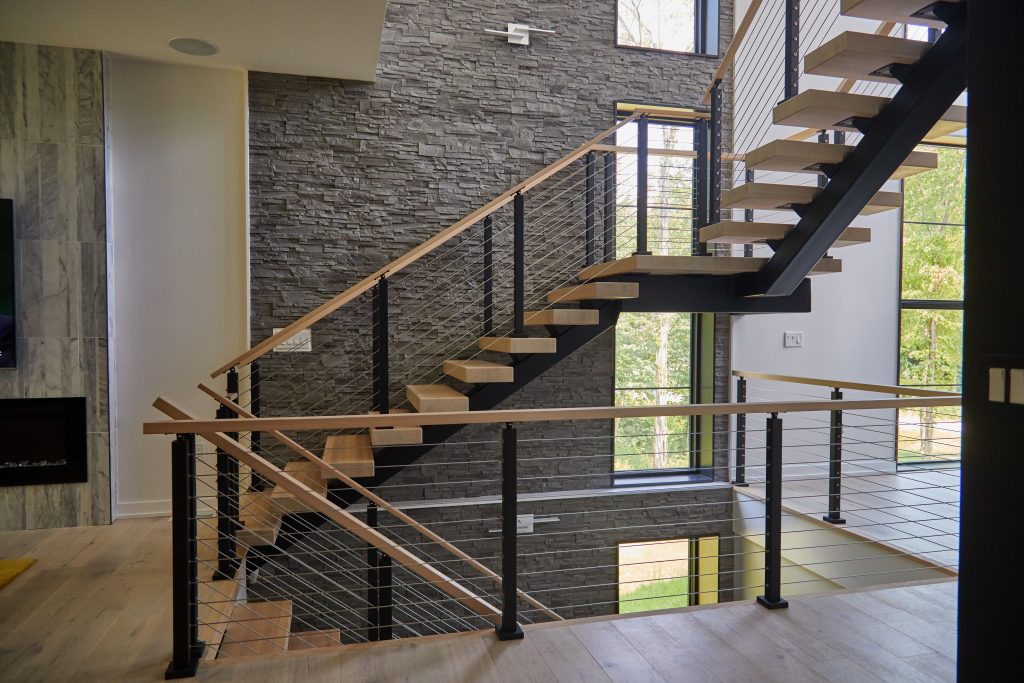 Railing
We create highly customizable modern railing systems. Choose from a variety of infill options, including cable, rods, and glass. Each system boasts a minimal design that's perfect for the modern home. For a budget-friendly option, choose sleek cable railing. Rods have the same smooth profile as cable, but they provide a stronger, more durable alternative. They're simpler to install and will last longer than cable. Finally, our innovative glass railing uses top-of-the-line technology to make a minimalistic statement.