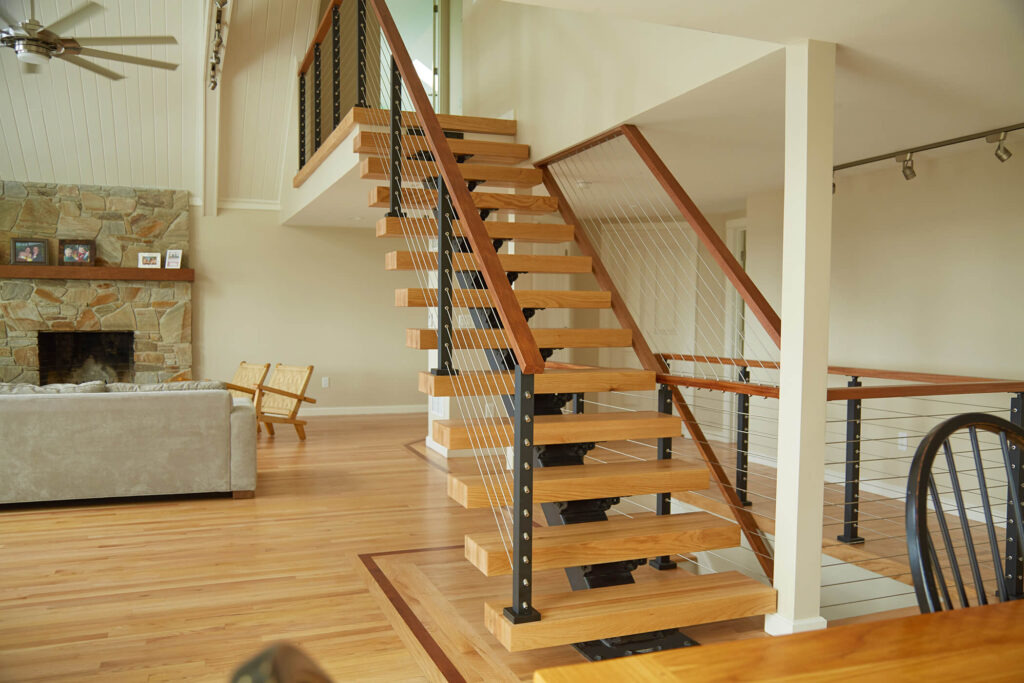 Are Floating Stairs Safe?
Floating stairways can be scary for parents with young children but they don't have to be. Floating stairs, or open-riser staircases, are safe for children as long as they are built to the International Residential Code standards (IRC).
The rest of this article will address some of these building codes and how they help give young families peace of mind.
What Makes a Staircase Dangerous?
There are three main things to be learned about regarding staircase safety: Weight, fall-through concerns, and slip factors. If you're looking for a floating staircase, make sure to ask about these three factors as they are critical for open-riser staircase safety.
How much weight can floating staircase support?
You want to make sure that your stairway is going to be able to support the weight of multiple people for decades to come. Floating stairs are beautiful but they also have to be able to serve the function of transporting people from one floor to the next.
IRC states that a stair tread must support a concentrated load of 200 lbs. in a square foot with no deflection. At Viewrail, our floating stairs have had 3rd party testing showing that it can support in excess of 2000 lbs., giving it a safety factor of greater than 10x.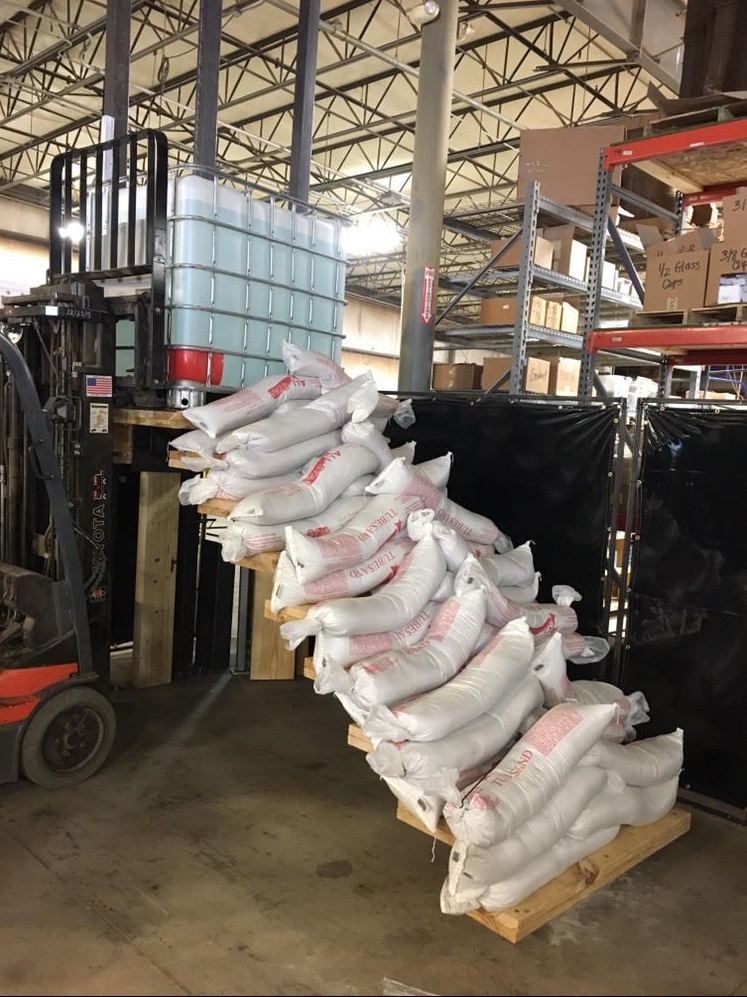 Will my child fall through the open risers?
In a traditional stairway, the riser is the vertical piece that connects two treads (the horizontal pieces that you step on). Floating stairs, in their pursuit of minimalism and to maintain the floating illusion, get rid of the risers, leaving open air (what's the difference between open riser stairs & mono stringers?).
When turning to the IRC, IRC states that a stairway cannot have an open riser in excess of 4". So, if you have a 7.25" total rise (measured by taking the distance from the top of one step to the top of the next step), with a 3.5" tread, there is only a 3.75" gap. These codes were designed with small children in mind and ensures that any child large enough to be climbing steps won't be able to fall through the open risers.
Are the steps going to be slippery?
The IRC does not provide any specific requirements for slip factors on treads but it is something that some people are concerned about.
The first thing to make sure of is that you have a graspable handrail to support you as you go up and down your stairway. Too big of a handrail can be a hazard as it can be hard to hold onto while too small of a handrail doesn't give enough surface to grasp. For most people, a handrail is more than enough of an aid in getting up and down floating stairways. If you're still concerned about slipping on the stairs, consider using Viewrail's Grip Strips in the front of your treads. The metal creates more friction than a finished wood does, giving you better grip.
This is great option to reduce the slip risk while still maintaining a minimal, unobtrusive aesthetic.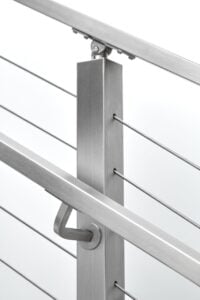 A solution that provides more traction is to get a gritty, no-slip tape and put it on the front of your tread. This will create a high-friction surface but will distract from the natural beauty of the wood tread. Grip tape solutions are common in commercial applications but can be used in residential projects.
All Stairways can be Dangerous
Since traveling from one floor to the next always creates a higher fall risk, always be mindful when children are playing near a stairway. It doesn't matter if the stairway is floating or traditional as the fall risks are the same.
Again, make sure to be mindful of the codes that govern stairways. Although your builder or contractor may think codes are a nuisance, they are there to protect you and your family from serious injury. As long as you build according to these codes, floating stairs present no more risk to children than traditional stairways.