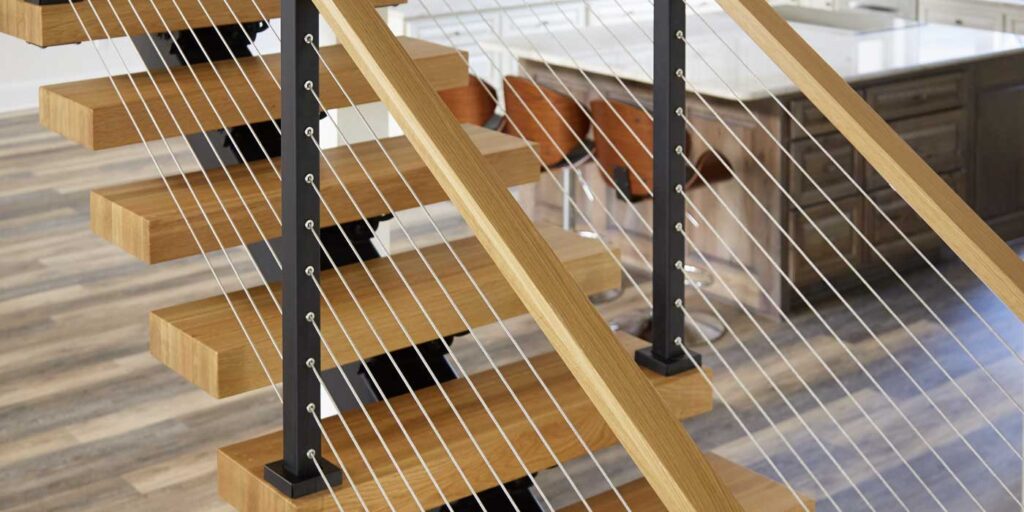 If you're looking for a beautiful addition to your floating staircase, consider using thick stair treads. These interior stair treads are crafted from high-quality hardwoods capable of withstanding a lifetime of wear. These treads are frequently seen on floating stair systems and, with a full selection of species and stains, provide a striking accent to any room. Quality craftsmanship and classic style create a look that will last.
Viewrail Thick Treads are the superior indoor stair tread; they're built by cutting, planing, and gluing pieces of premium hardwoods together, using only industry best practices. This process creates treads with unique wood grains and stunning finishes. for more information on thick stair treads click here.
To add character and that "lived-in feel" to your staircase, check out the distressed stair treads or hand scraped stair treads. Hand scraped and distressed stair treads can be made from any of our available wood species.
Viewrail offers thick treads in over 15 different wood species including white & red oak, walnut, and brazilian cherry. Wondering which wood species is best for your staircase? Learn here which wood species works best on floating stairs.