Looking for the sleekest possible railing system? Meet Onyx rod railing. The first all-black system of its kind, Onyx rods are a premier offering within our Signature Line. The rods are powder-coated black, and are recommended for any use 10+ miles from salt water. From components and hardware to the rod infill itself, Onyx is a complete system. Shop the entire line online and get the most stylish stainless steel railing system today with Viewrail's black Onyx rod railing.
Frequently Bought Together
Product Information:
Onyx Rod Railing is an all-black infill option for the Signature Rod Railing system. The 1/4″ rods are made from stainless steel and powder coated black. The posts and handrail are powder coated aluminum, although stainless steel is also an option. And all the hardware is stainless steel that has gone through an oxidation process to make them black.
Installation Instructions
Rod Railing Installation Guide
Frequently Asked Questions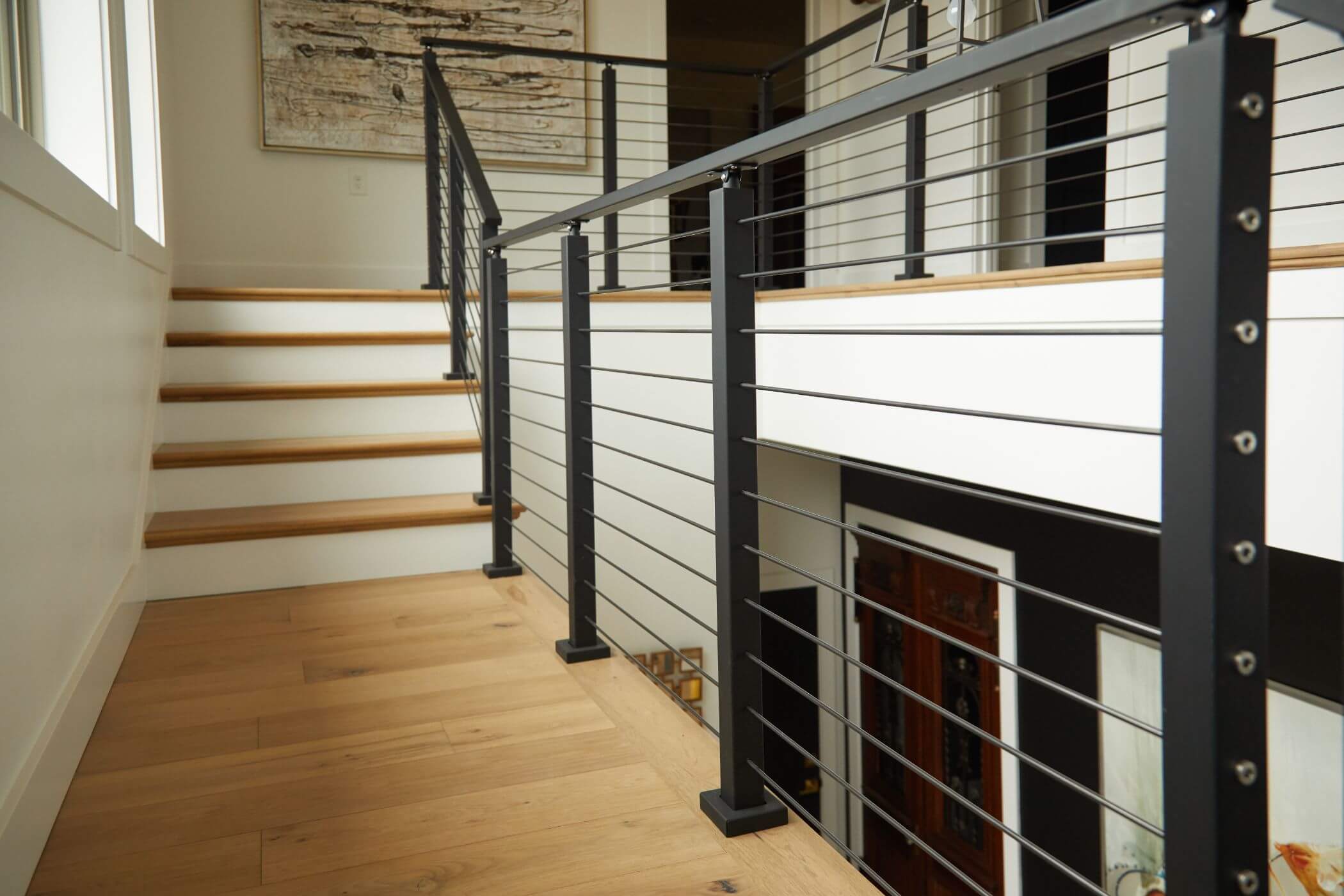 What Are Onyx Rods?
Onyx Rod Railing is an alternative style to our Signature Rod Railing line. In the Onyx line, every part of the system from the rods to the hardware is black so that you can achieve an entirely black railing system.
How Do The Onyx Components Work?
The Onyx Rod Railing components work the exact same way as the components in the Signature Rod Railing line. However, we use an oxidation process to make the components black so that the entire system has a black, uniform look.
Is Onyx A Safe Exterior Railing System?
Yes! The 304 Stainless Steel rods are powder coated black and are great for an exterior project. However, because the product is 304 SS, we recommend using this 10+ miles from any salt water.
How much are Onyx Rods?
Onyx rod railing is $135-$185 per linear foot for an aluminum system. Prices vary based on whether you have stairs as part of your system, how many corners you have, and other project specific conditions.