Express – Angle Line Post
Express – Angle Line Post
Includes Line Post & Install Components
Frequently Bought Together
Specifications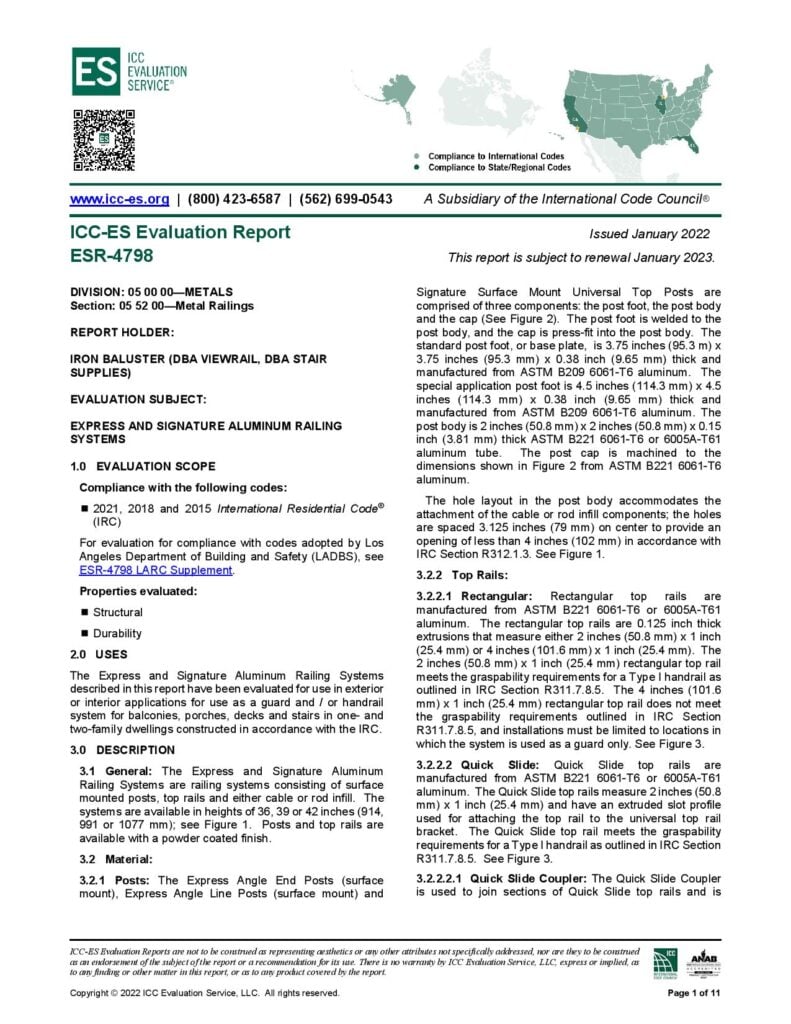 Installation Guide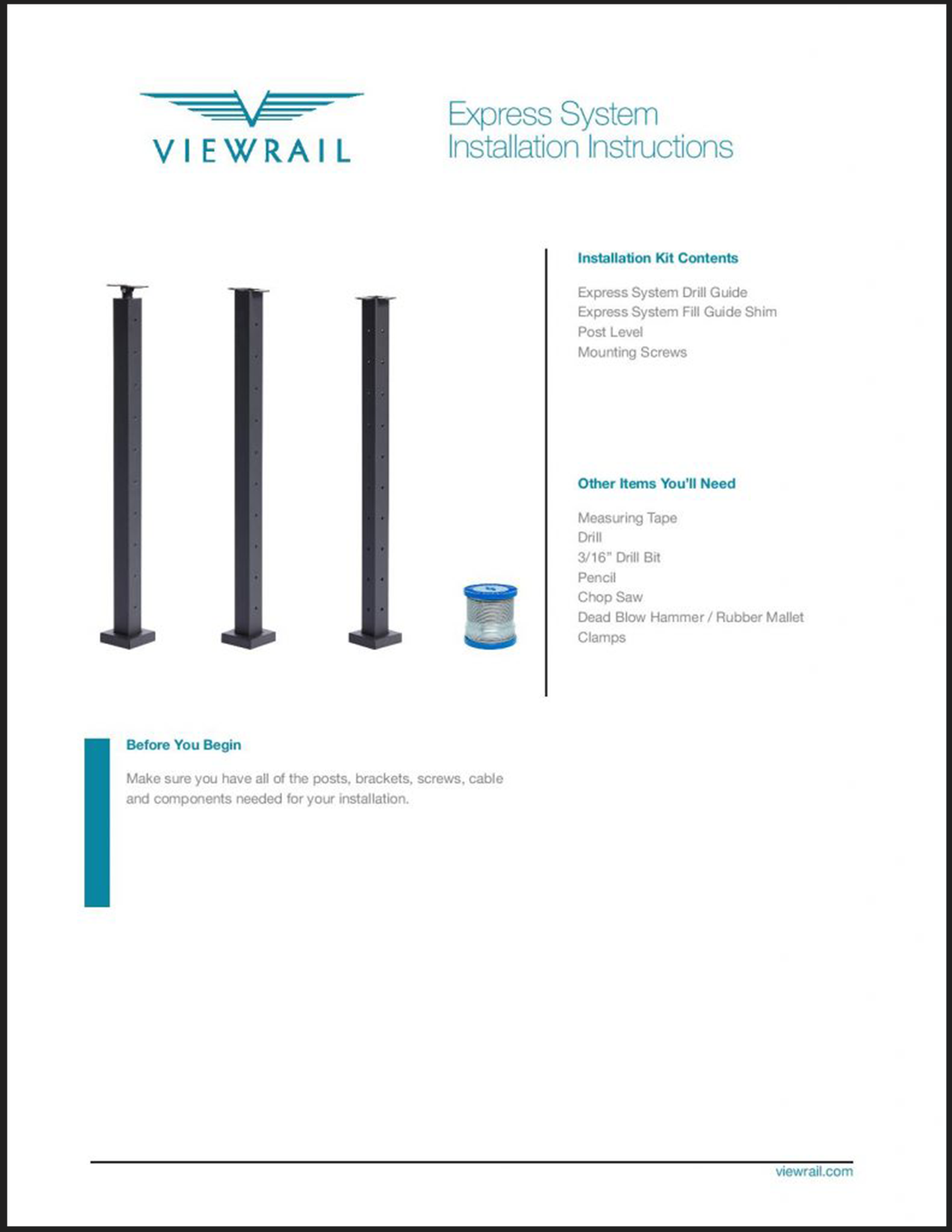 Description
The Express angle end post from Viewrail is designed to bring your angled runs of Express railing to an elegant finish every time. Each 36" post comes pre-drilled with 1/2″ holes on both sides. The 1/2″ holes allow the posts to accommodate most standard stair angle without the cable touching the post. An angle above 40 degrees may make contact with the post holes depending on the post placement. These posts are constructed out of the same aluminum as our Signature product line and powder coated with a matte black finish. Like the rest of our Express line, these posts are designed to be in your hands as fast as possible.
The main difference between the Express and Signature angled posts is the Express post uses a slotted hole and does not include the stainless steel washers to cover the holes. This helps keep the installation simple and the post budget friendly.
Posts are designed to mount on a flat surface, such as a stair step. These will not mount on an angled knee wall.
Post cost includes all hardware.
Please Note: As of 4/17/23, all Express posts have been changed over to 1/8″ cable and cable fittings. If you need 5/32″ Express products, please reach out to our Sales team
Post Includes:
(1) Angle End Post – 36″
(1) Aluminum Post Foot Cover – Standard
(1) 3.5″ Post Mounting Screw -4pk
(1) Composite Shim – 2pk
(1) Standard Post Bracket – Straight
(2) 1/4-20 x 3/8″ Hex Button Head
(6) Black Aluminum Pop Rivets
*Note: As of 2/14/23 the express angle end post has been updated to gen 2. The infill holes in this version are slotted holes which differ from the larger circles that its predecessor had.