What is Cable Railing?
Cable railing systems are the tried-and-true horizontal wire railing infill for modern and contemporary designs. Instead of an iron or wood infill, this cable railing uses a stainless steel wiring to act as a traditional guard while still preserving an open view. Also made from stainless steel, the posts are as easy on the eyes as they are to install, and come in a variety of powder coat finishes and mounting options.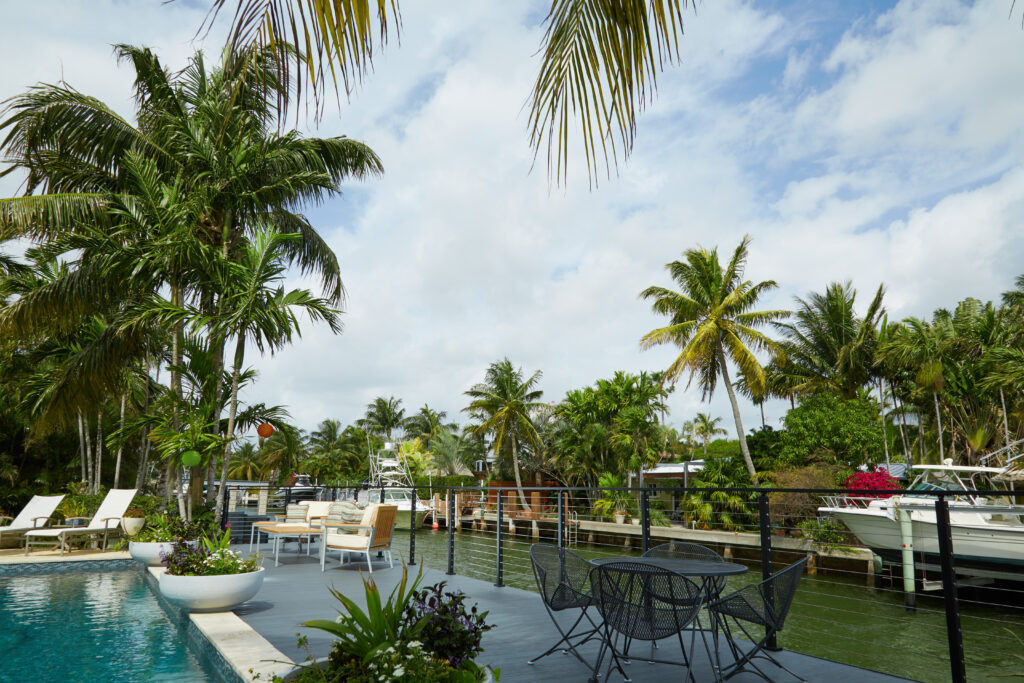 What types of Cable Railing Systems are there?
Viewrail offers three different types of cable railing
Signature Cable Railing
Signature cable railing is for the projects that need the full customization of our product line. It supports completely stairs, balconies, & decks and is available in over 15 different colors
DriveTite Cable Railing
Drivetite Cable railing is a great option for cable railing kit for wood posts is made specifically for wood post cable applications. The DriveTite fittings make it easy too drill and tension for wood post & it has support for angle and straight runs of cable wire.
Express DIY Cable Railing
Express cable railing is great for the project that needs to be done in the next week. Product shipping is next day and it's the most diy friendly product we have. See if our diy cable railing is right for you!
Metal Post Systems
Viewrail currently offers our cable railing posts in three different materials: aluminum, 304 stainless steel, and 2205 duplex stainless steel.Aluminum and Stainless Steel both have benefits, but we highly recommend 2205 stainless steel for coastal environments. Learn the difference between aluminum and stainless steel cable systems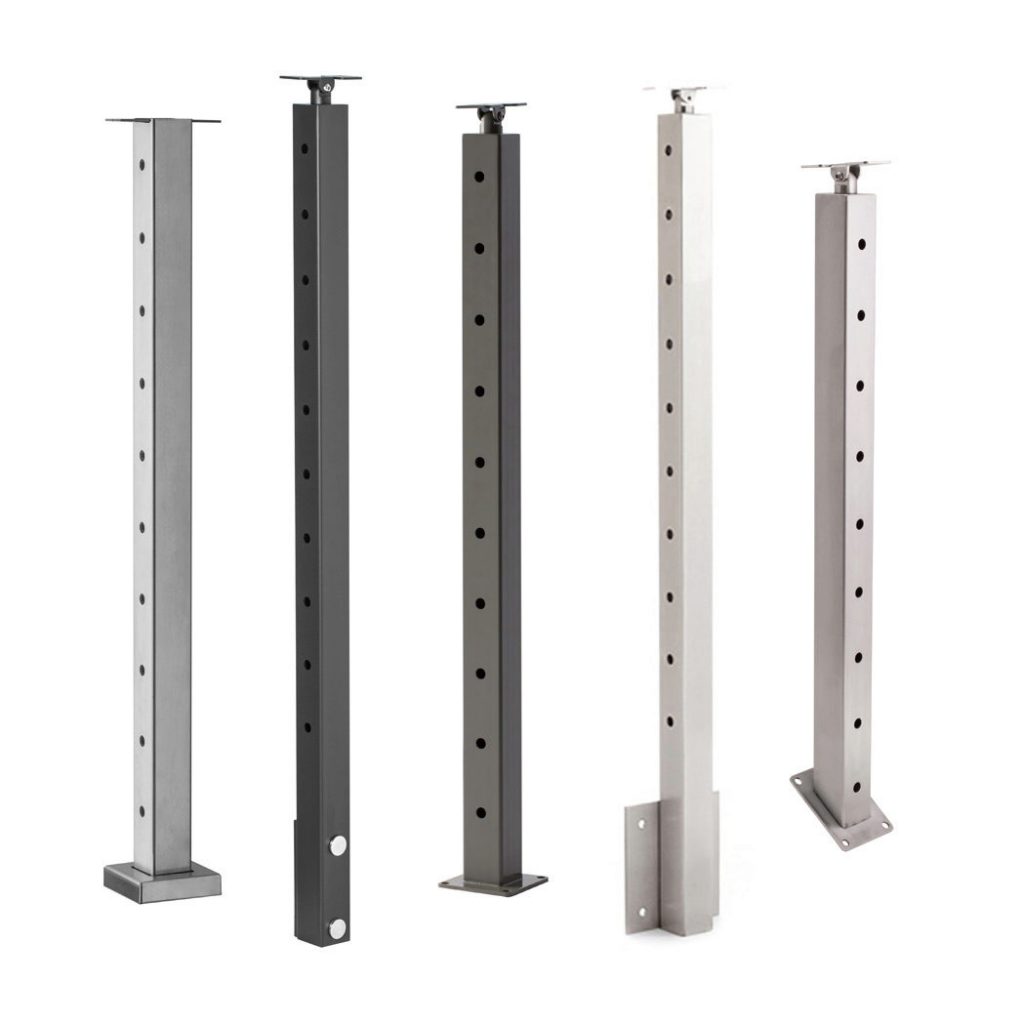 Aluminum
Aluminum is a cheaper option than Stainless Steel
Strong and light-weight option
Available for powder coating (what is powder coating?)
Stainless Steel
Great for projects that need extra strength and durability
Well fitted for outdoor projects
Available in 2205 Stainless Steel for coastal environments
Available for powder coating (What is powder coating?)
Wood Post Systems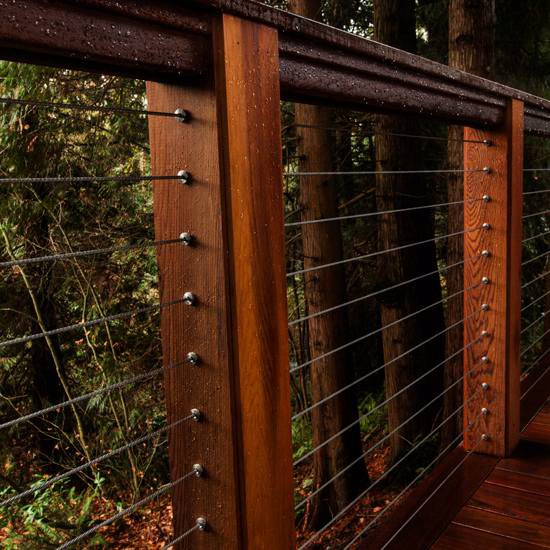 Wood Post systems are typically custom built wood structures that incorporate cable railing into their design. These systems can be very durable and long lasting. They're also great for deck railing.
Viewrail currently does not offer any wood posts for cable railing, but we do offer wood post kits. These kits allow you to install wiring into any wood post!
Things to Consider When Purchasing A Cable Rail System
Modern Look
Contemporary home designs have been moving away from iron and wood balusters in recent years: cable is a great alternative to these more traditional infills. The sleek lines bring to mind a simple, modern look that can easily update an existing design without becoming distracting.
Open Views
By far one of the best aspects of cable railing is that it keeps your views open––especially on outdoor decks. It's perfect for open-concept architecture and areas with lots of natural light.
Functional
The innovative posts make the system as functional as it is beautiful. The fasteners are hidden within the posts, giving the system a clean, minimal look. Wire railing systems easily meet the strength and load requirements of building codes, and act well as a guardrail.
Kits
Cable railing systems offer a variety of pre-fabricated component kits. Each cable railing kit contains all of the necessary hardware needed to tension your cables. We even offer installation tool kits that contain all the tools needed to install your system.
Code Requirements
Perhaps most importantly, all cable railing systems can be built to code; not only are they stylish, they're also safe, secure, and strong. Cable railing code also includes information about proper post spacing & tensioning. This is great information for you to guarantee a safe horizontal railing.
Other Things To About Wire Railing
Upkeep
Unfortunately, cable railing can sag or lose some of it's tension over time, especially if used in outdoor locations. However, the actual process of re-tensioning the cable is simple and not very time intensive.
Pricing
While cable itself is relatively inexpensive, the full metal post system can be a bit pricier than more traditional railing infills (aside from elaborate wood designs and carvings). We also offer component kits for wood posts––a more cost-effective alternative.
Install
Installing a brand new railing system can be time consuming: especially if you're replacing an existing, more traditional system. To help, we've created a variety of guides, tutorials, and blogs to walk you through the process step-by-step. Our expert customer service team is available to answer any questions you may have.
Cable Fittings & Hardware
Depending on how and where your cable railing system will be installed, you will need certain fittings and screws. We design our cable railing hardware to complement the design of your system. These include all of the necessary hardware required for install, such as screws, barrel fittings, tension receivers, and any necessary threaded crimp fittings.
The fittings attach to the wiring in several ways. Some systems use a swager to attach and tighten the fittings, and the fitting may or may not be pre-swaged before shipping. However, swaging requires special tools, and can affect both the size of the post holes and the overall look of the railing system. Other systems use crimping to attach the fittings; these crimped fittings are usually smaller and easier to work with than swaged fittings. They also require a special tool––a crimper––though they can usually be rented from the railing manufacturer. Crimping tools are also easier to use.
Cable railing systems look great just about anywhere, whether it's installed in the foyer on a grand staircase, along the deck of a beach house, or on a museum's central stairway. If it's a location that requires a barrier, cable railing wire is a safe, elegant solution.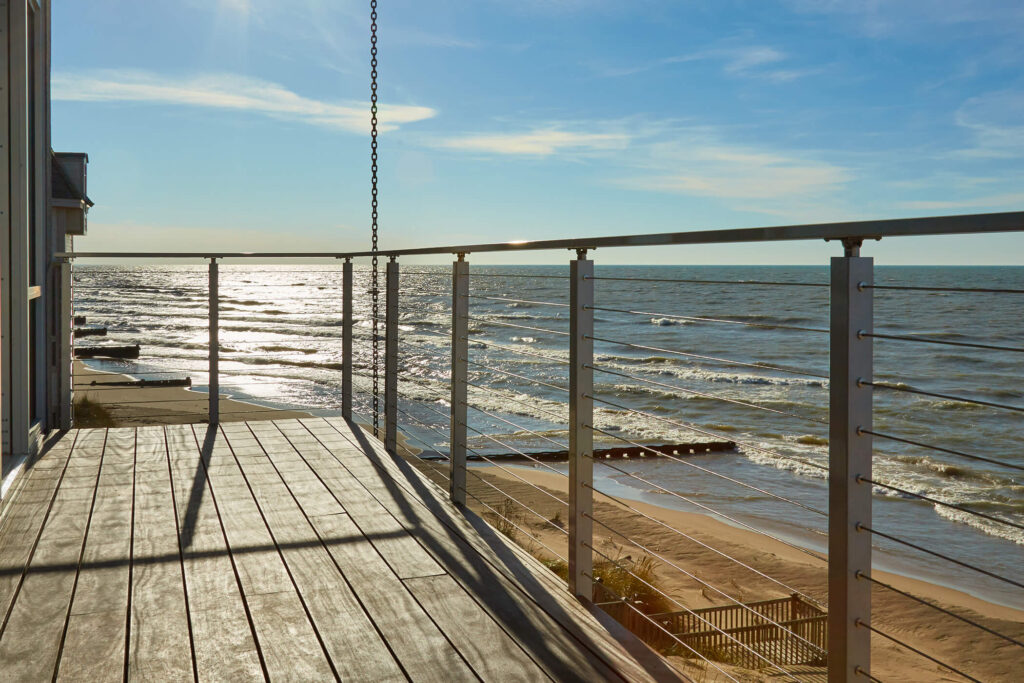 How is Viewrail Cable Railing Different from Other Stainless Steel Systems?
We believe that there's no such thing as "good enough." When other manufacturers finished designing their cable railing systems, Viewrail pushed-forward and continued to find ways to innovate and improve. That's why you never see tensioning components on our systems: we've designed our posts to hide them. We've also created a unique way to turn a corner with cable using only a single post, making our design sleeker and cleaner. Additionally, all of our posts come pre-drilled––now you can spend less time putting your system together and more time enjoying your new railing.
Need Help? Request Help from our Experts.