Signature Rod Railing System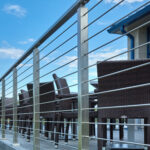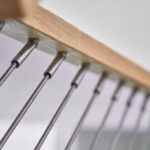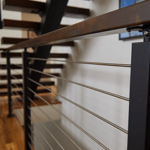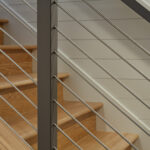 Meet the stunning alternative to cable railing. Viewrail's Signature Stainless Steel Rod Railing is perfect for any home with its modern style. With Rods, Installation has never been easier and its hardware is completely stainless steel to help this system last a lifetime. Signature Rod Railing is also great for extreme coastal environments, curved applications, and as stair railing. Our Signature rods have made horizontal railing systems the best they have ever been. Shop Today!
Frequently Bought Together
Product Information:
Signature Rod Railing is a stainless steel product that is great for level runs and curved applications. The signature rod system is made with the custom flexibility to meet any code guideline for residential & commercial areas. Handrails are available in 36″, 39″, & 42″ heights and with support for graspable handrail. For a unique or custom design, contact our design experts.
Installation Instructions
Rod Railing Installation Guide
Frequently Asked Questions
What is Rod Railing?
Stainless Steel Rod Railing is a sleek and modern railing solution that uses ¼" 2205 duplex stainless steel rods as its infill to create beautiful and code compliant railing. It is similar in style and profile to cable railing, but with distinct advantages. This innovative metal railing is extremely corrosion resistant, will never sag, can be bent to turn corners, and takes far less time to install than cable railing. Additionally, our deck & stair railing kits are corrosion resistant. So, even the most important parts of the system will never breakdown unexpectedly.
How is Rod Railing Different Than Cable?
Rod and cable railing both have a sleek, minimalist profile Rod railing infill is made from a 1/4″ hollow stainless steel rod instead of corded strands of stainless steel cable. Rod railing is stronger and more durable than cable railing. It is also easier to clean and will resist corrosion better than cable.
How Much Does Rod Railing Cost?
A full railing system, including posts, metal or wood handrail, rod infill, hardware, and components costs about $110-$250 per linear foot. The cost of you deck or stair railing will vary greatly depending on which post material you choose, the number of corners your project has, and the length of your handrail runs. Visit our
rod railing pricing page
to learn more about different material costs.