Rod Level Tension End
Rod Level Tension End
Frequently Bought Together
Installation Guide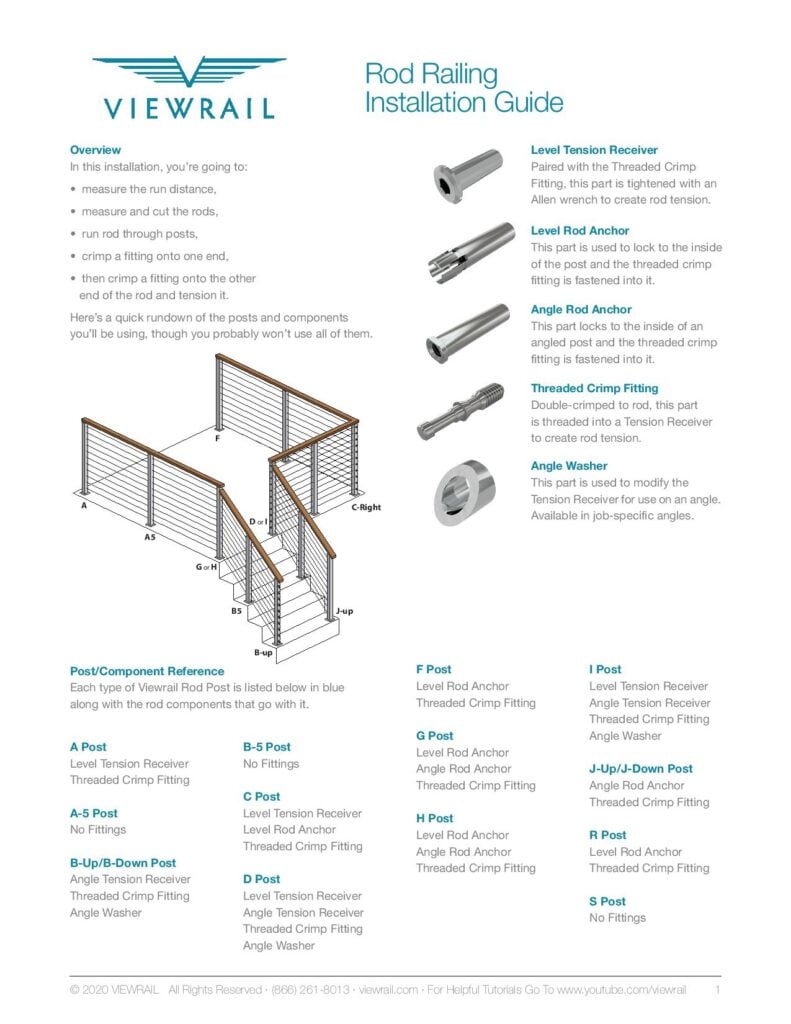 Description
The Level Tension Kit contains everything you need to tension one end of a rod.
1 – Tension Receiver
1 – Threaded Crimp Fitting
Pulling tension on rods is vital. It eliminates the rattling of friction fit rods and ensures that they remain secure over time. The Level Tension End accomplishes both of these things in style. By staying hidden within the posts, you get the safety you need without having to see it.
This kit includes two components: a tension receiver and a threaded crimp fitting. The threaded crimp fitting inserts into the rod and is crimped on, ensuring that it won't pull out. Then, by threading it into the tension receiver, you get seamless active tensioning.
These components are crafted from marine-grade 316 stainless steel for lasting beauty and strength. If you are purchasing our 36″ tall posts purchase a 10 pack for each tensioning post. For 39″ posts purchase an 11 pack, and for 42″ posts purchase a 12 pack.
This is Viewrail's newest product. If you love the rod railing look but don't see exactly what you're looking for, give us a call. The product is continuously being refined and we may have the solution you need.