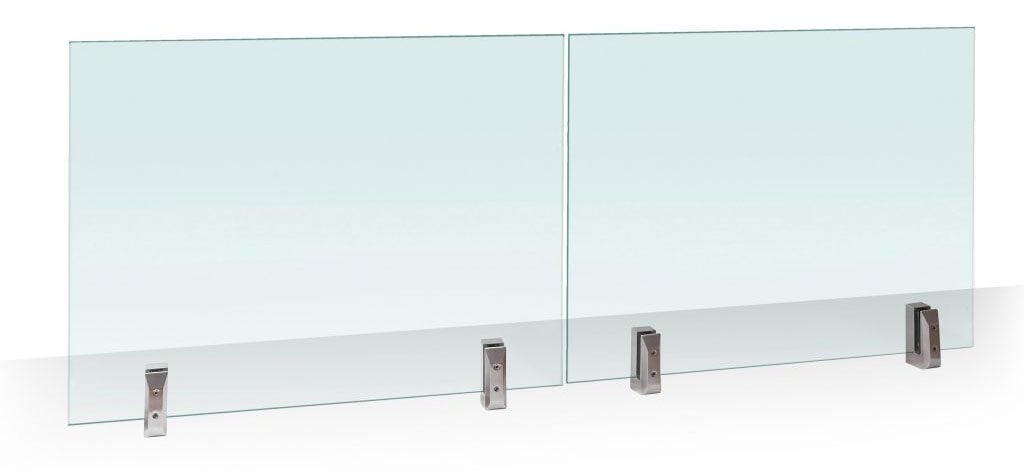 Glass talon spigots are an easy-to-install, versatile glass railing system. Talons are offered in two different configurations: side mount and surface mount.
Whether you choose side mount or surface mount talon spigots, you will need to use at least two talons for every 4' glass panel. Each one weighs about 6 pounds and is 7" high.
The surface mount talon spigot is a clamp that has four holes in its base plate that is simple to screw into the surface of your project. The surface mount clamps the glass from both sides—there is no need for pre-drilled holes, which also makes the surface mount talon spigot a cost-effective option.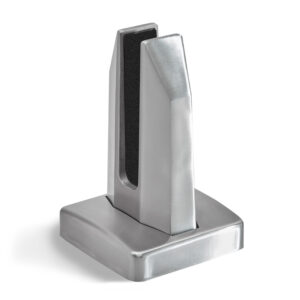 The side mount talon spigots also do not require pre-drilling the glass panels used in conjunction with them. The side mount is securely attached to the fascia of your project with two heavy-duty bolts and also clamps glass panels from both sides. Where the surface mount spigot looks triangular when clamped from both sides, the side mount looks more rectangular in shape.
Both spigots are made of marine-grade 2205 duplex stainless steel and utilize tilt lock technology to keep the glass clamped safely in place. Tilt lock is an innovative technology that greatly helps with the installation of your glass panels. Usually, when you install glass panels, you not only have to align the glass horizontally with each other, but vertically as well. Tilt lock takes the human error out of this process.
Tilt lock allows you to adjust your panels' alignment through a simple mechanical adjustment process. Then the glass is locked into place. This makes installation much simpler than using alternative techniques that are permanent and cannot be adjusted over time as the panels shift and settle.
Do you want to see glass talon spigots on other customers' finished projects? Check out our Completed Projects page. Or  get help designing your project.