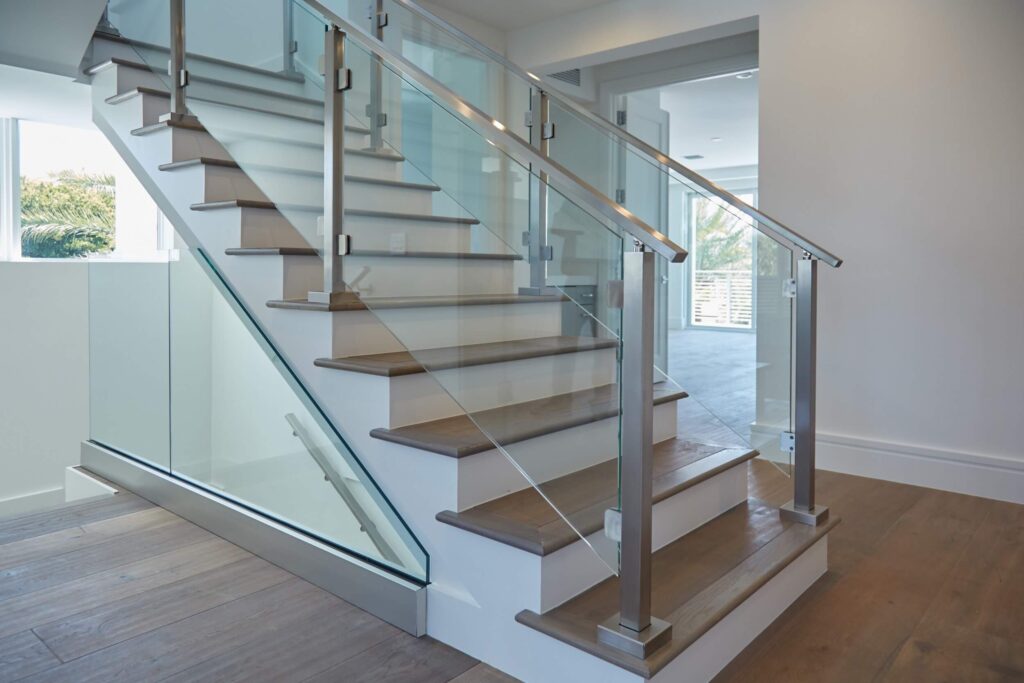 Discover Glass Railing
If you're craving a modern view, look no further than the innovative technology of Glass Railing. Our sleek mounting options provide open, unobstructed views without sacrificing safety or stability. Secure your system with traditional glass posts and clips, or try our newest additions: Talon Glass Spigots, Stand Off Pins, or Base Rail System. All are available in highly corrosion resistant 2205 stainless steel, which is ideal for waterfront properties. Let natural views shine through your horizons with the elegance and stability of Glass Railing.
Get in touch with our experts, or shop our Glass Railing products below.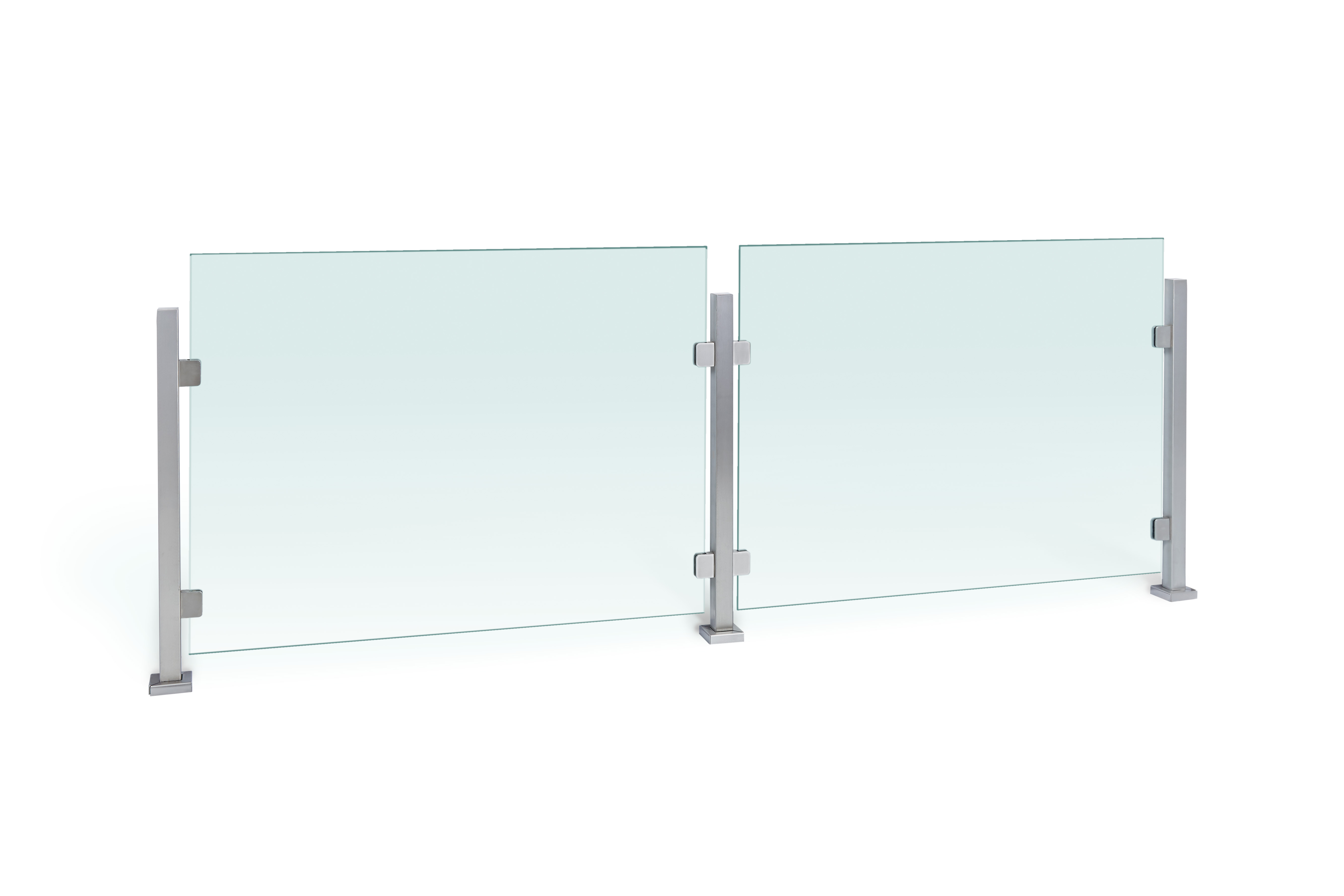 Viewrail Glass offers the clean look you expect from glass railing with the elegance of our architecturally correct posts. We have stainless steel glass clips that support 3/8″ or 1/2″ glass. Clips and posts can be powder coated to please a wide range of aesthetic tastes.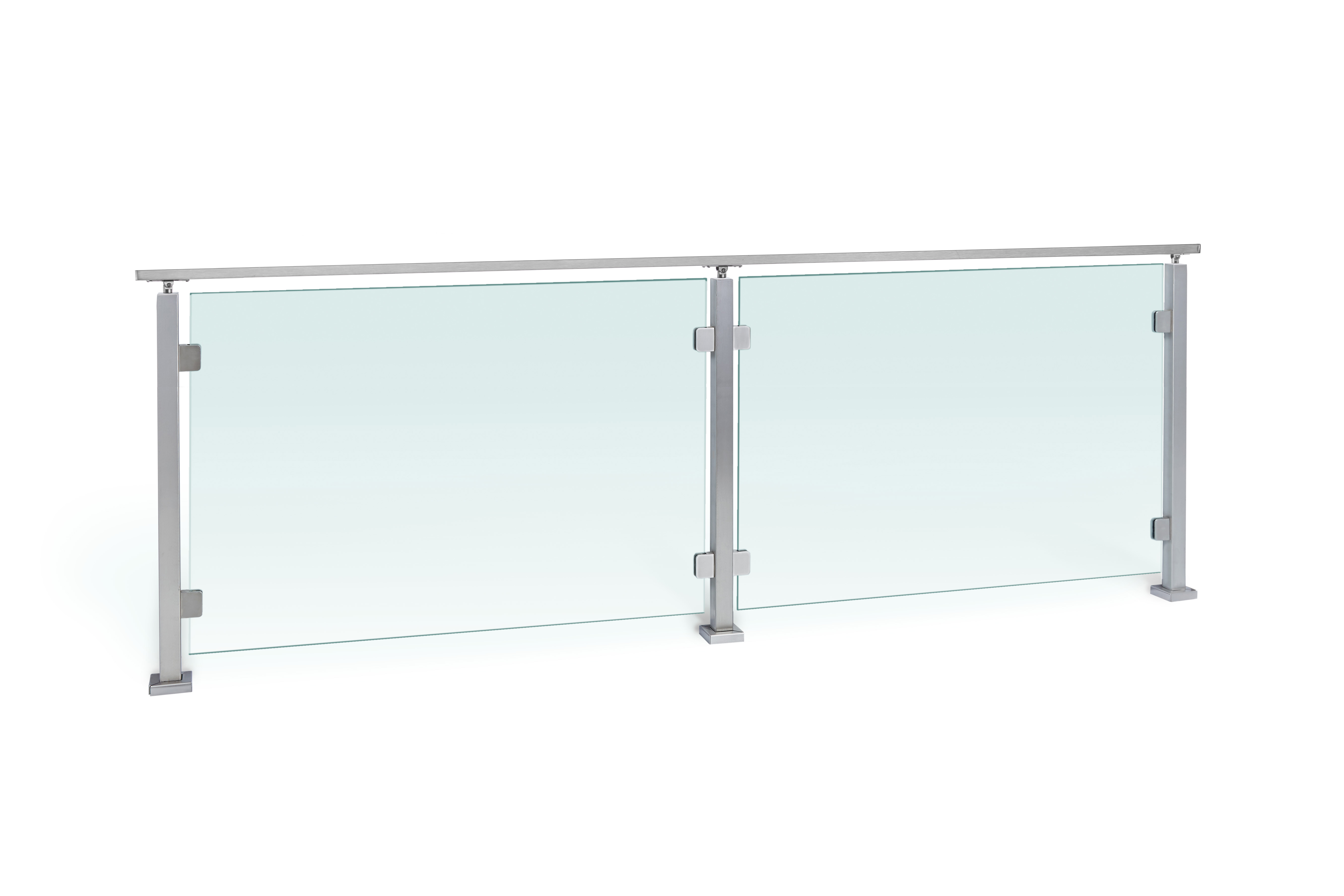 Marine-grade stainless steel posts and clips provide a solid foundation to secure glass railing. As shown, the glass barrier posts are shorter than average allowing the glass panel itself to cleanly meet your railing height requirements.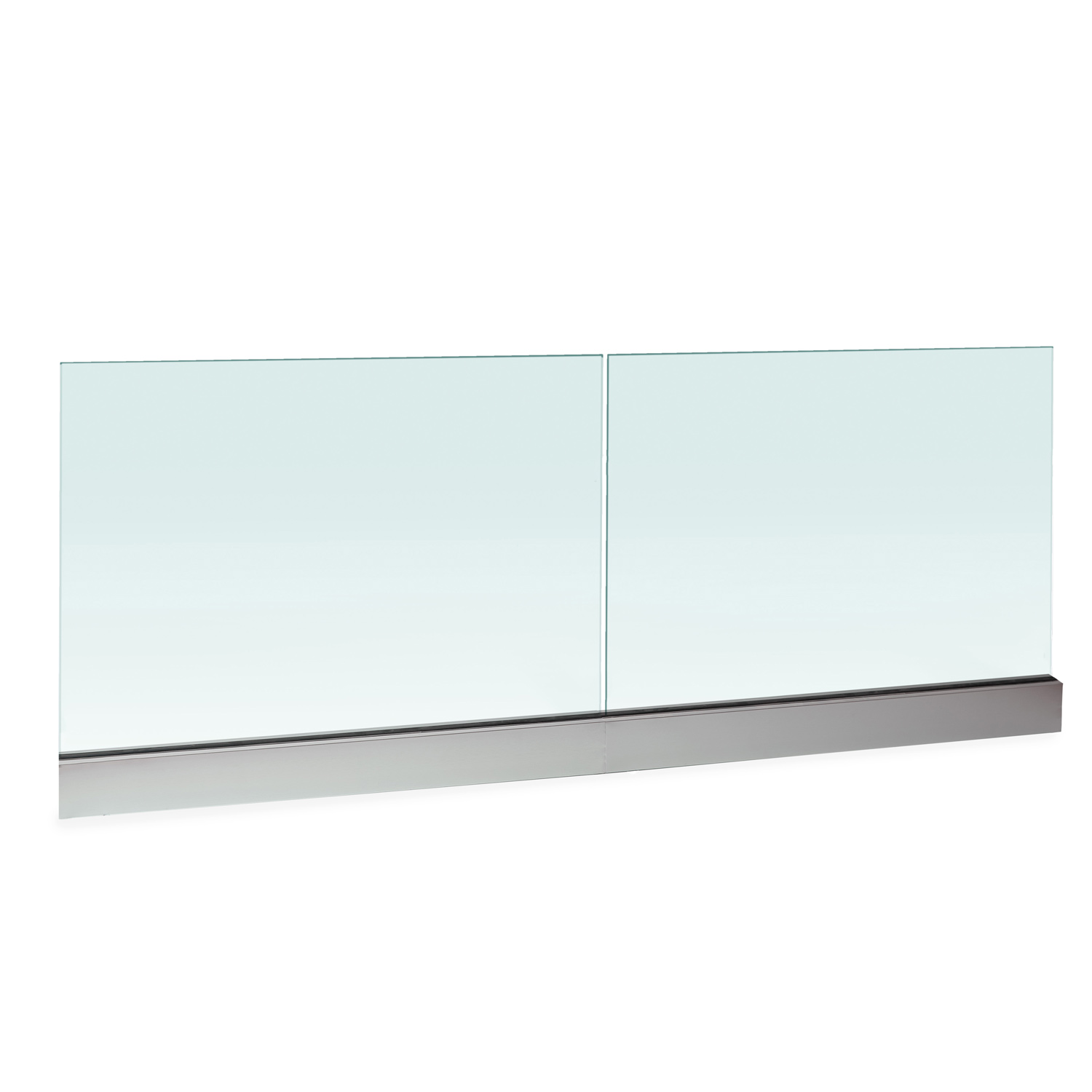 The beauty of this baserail extends below its polished aluminum surface. Hidden fasteners within this sleek, floor level fixture tilt and lock for easy and perfect glass pane alignment. No top cap or stiffeners are required to achieve this elegant frameless look. If, however, you desire the look of a slimline cap or stiffeners, we offer a full lineup of stainless steel accessories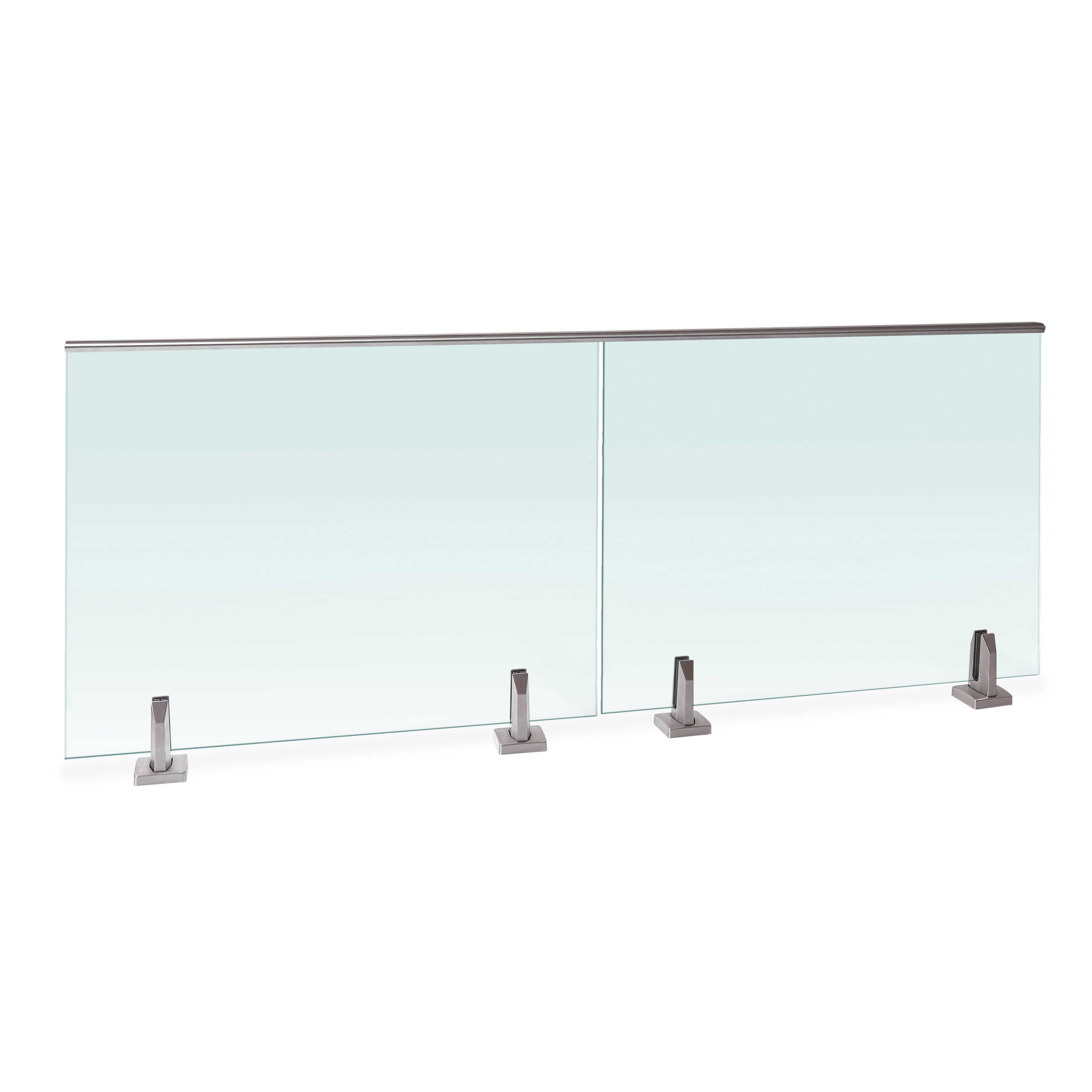 Minimalistic features are the highlight of this glass mounting system. Surface affixed brackets made of stainless steel provide strength, beauty, and corrosion resistance. Designed for reliability and ease of adjustment, these fixtures use pressure on the screws, instead of tightening screws through static drilled holes. A cost-efficient modern solution for structural glass railing.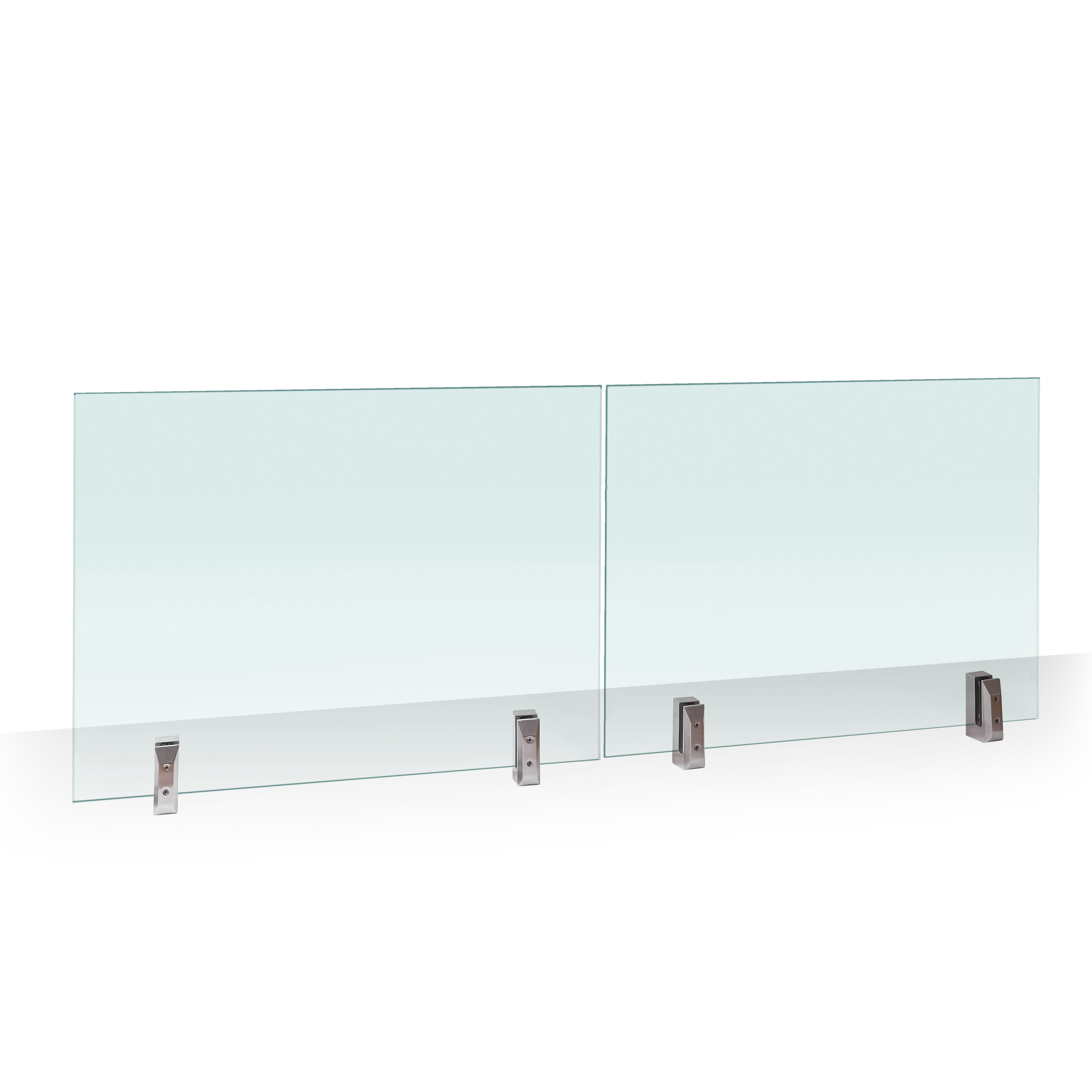 Side mount brackets provide minimalistic features with an edge. Incorporating the surface material into the design of the railing, these modern stainless steel brackets provide a clean look and ease of adjustment for a picture perfect install. Designed to utilize pressure instead of drilled holes to hold the glass panel in place, the result is a railing that is strong and reliable.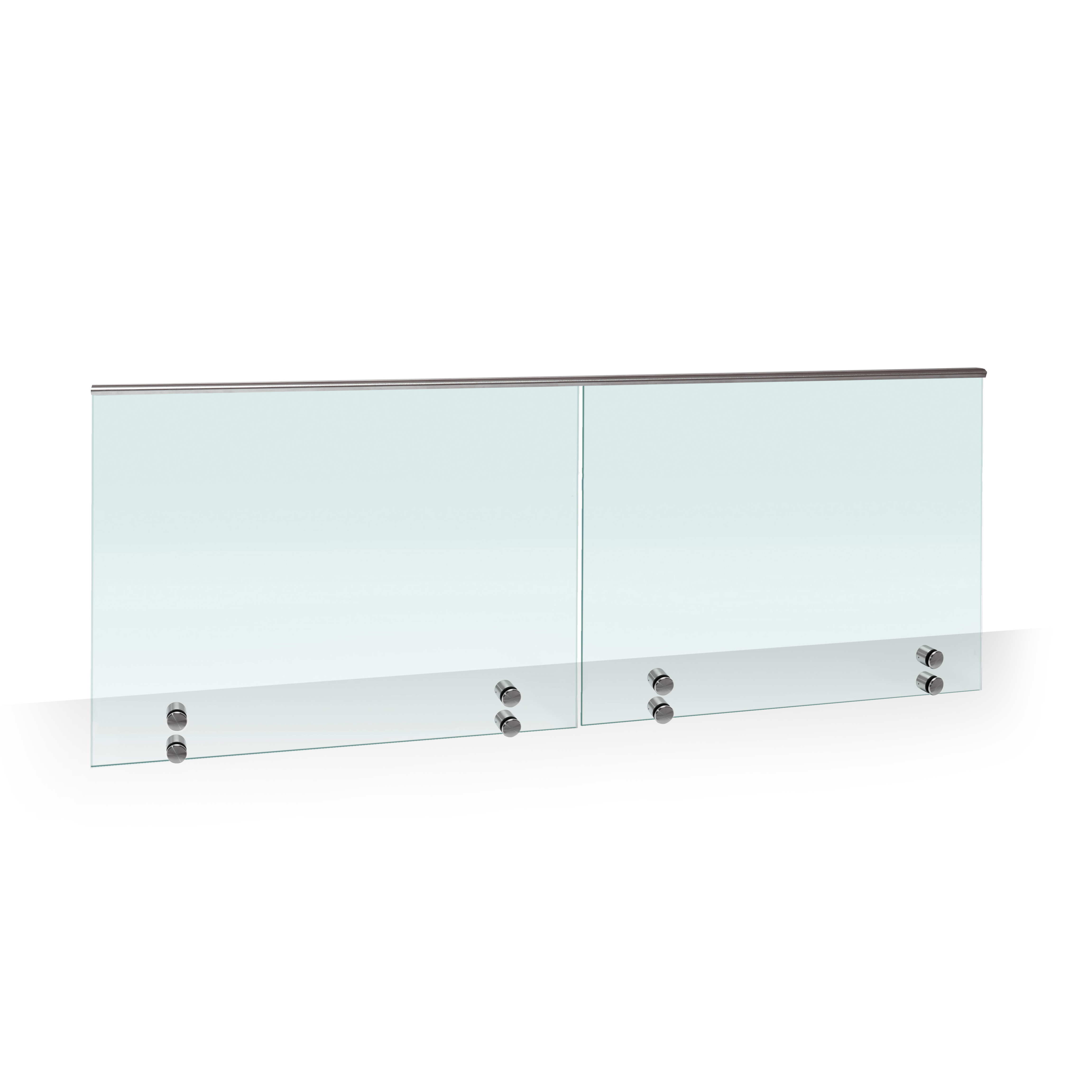 Offering a completely frameless look that utilizes the least possible amount of materials, Stand Off Pins invite creativity. They can be arranged in many flexible patterns and adjusted up to 8 millimeters, making them quite useful for attaching glass to a wide variety of surfaces.
Glass Mounting Solutions
We offer many glass rail mounting solutions, including posts, pins, and base rail. All are available in our brushed stainless finish or our powder coat colors.