A Condensed Guide to Handrail
Published on: Thursday, October 26, 2023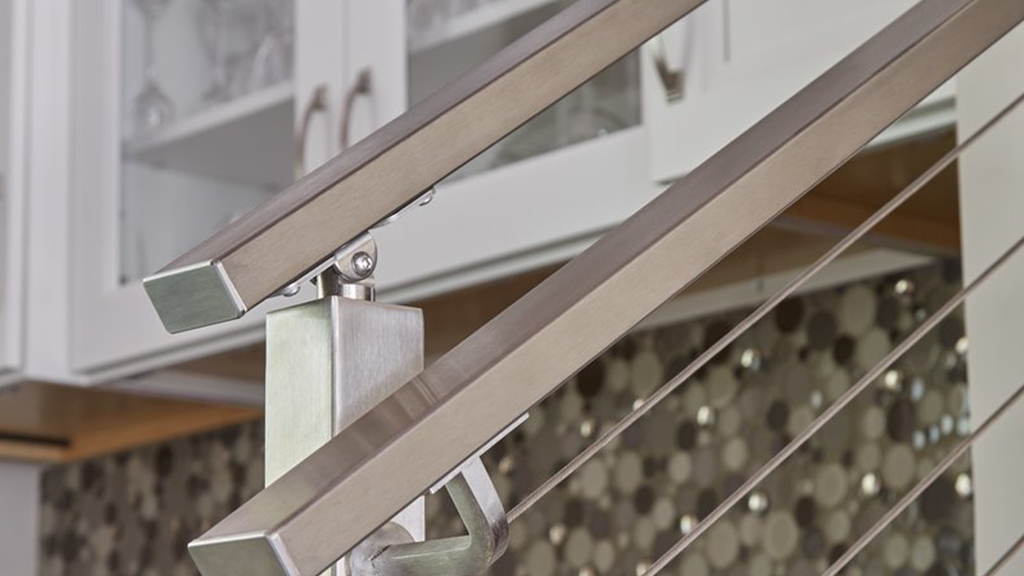 Handrail seems fairly straightforward at first. But as you get deeper into the design and purchasing process, you can find that there are quite a few things to consider.
What is Handrail?
As you begin choosing your new railing system, it's important to note the difference between handrails and guardrails. These two components are often confused, which can cause unwanted stress for your project.
Guardrails, also known as "railing," are designed around your stairs, decks, or balconies to protect you from falling off your structure.
Handrails, however, are a vital support component designed to keep you from falling down your stairs. But they offer more than that – handrails play an important role in the overall look and feel of your space. Handrails can be supported by different types of posts, or mounted directly to your wall depending on your location and preferred style.
Handrail Materials
When planning out your system, handrail can be overlooked – however, it is one of the most crucial components for the overall look and safety of your staircase or space. Several options are available for your handrail profile, finish, and material.
Metal Handrails
Metal handrails are versatile in both indoor and outdoor environments. They have the ability to bring a contemporary vibe to your space, without sacrificing safety or requiring tons of maintenance – especially if your space is near the coast.
The two main materials used for metal handrails are Stainless Steel and Aluminum.
Stainless steel is ideal for long-lasting use in outdoor environments, as well as indoor spaces. The sleek, durable, and easy-to-maintain option offers a contemporary vibe to your railing system – which can elevate the look of your space.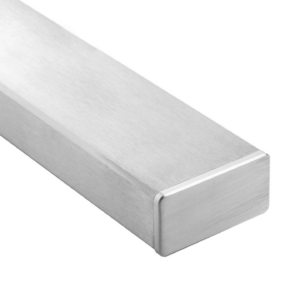 Aluminum, while able to withstand rust and corrosion, is ideal for indoor and outdoor spaces that aren't near the coast.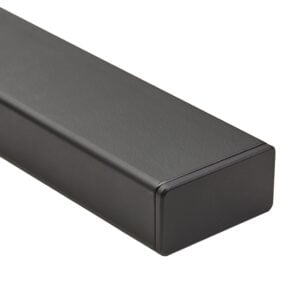 Wood Handrails
Wood handrails are found in various settings both indoors and outdoors. They have the benefit of adding different styles to your space – whether you are looking for something classic, modern, simple, or a statement.
When it comes to indoor settings, they are often more versatile than stainless steel with their ability to easily fit in or around tight corners. However, because wood is susceptible to wear and tear over time, it requires more maintenance than metal handrails.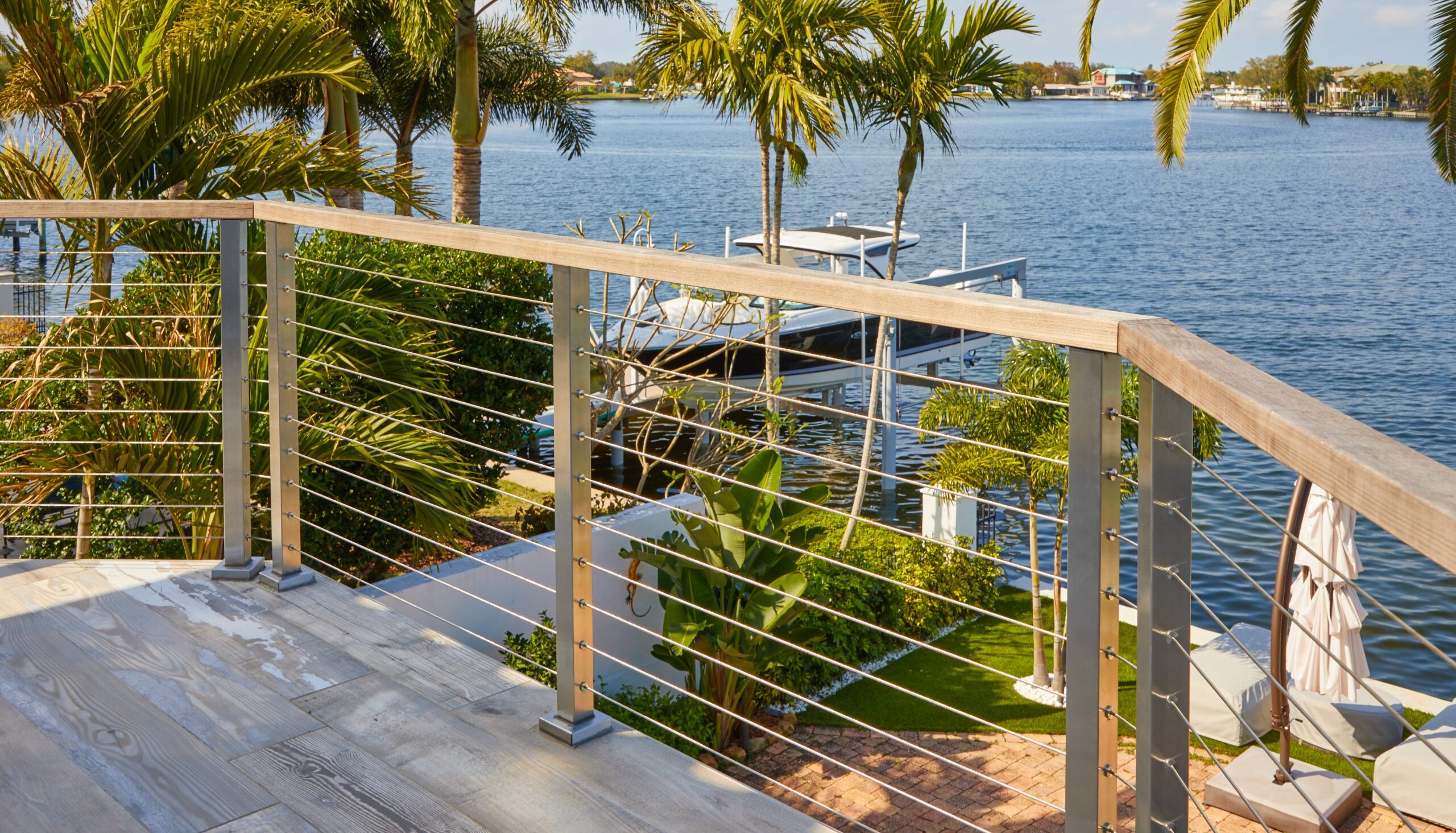 There are several options for wood handrail to choose from at Viewrail. While the material remains the same, these options can be tailored to suit your taste with 50+ stain choices and several wood types.
Profile Options
The material for handrails is just one aspect of the overall system. When it comes to the profile – the shape of the handrail where you place your hand on the railing – there are many different styles. The profile you choose can heavily impact both the functionality and look of your railing system.
Some of the most popular profile types include: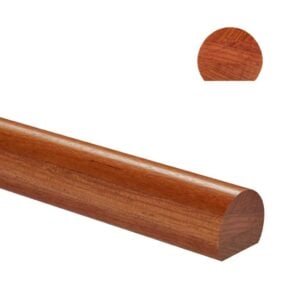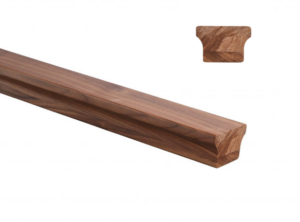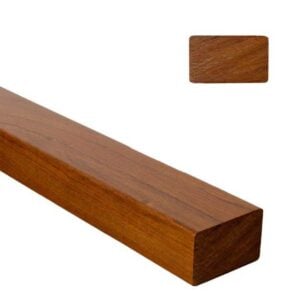 Regulations
Since handrails offer the basic function of support, there are regulations that need to be followed in order to satisfy code requirements. Depending on the type of location your handrails are installed in – commercial or residential – this code can defer slightly.
For commercial use, handrails should follow ADA Regulations.
For residential use, while there are components of ADA Regulations that should be followed, the code requirements are less strict. However, there are still many safety concerns that should be taken into account before installing your railing system, no matter where that might be.
According to OSHA guidelines, handrails must be 30 – 38 inches off the ground, while the stair system as a whole should be 42 inches in height.
Talk to a professional if you have questions or concerns about your handrail system requirements.
Find the Best Fit For You
As one of the most important aspects of your railing system, handrails can help bring the necessary safety features you need without sacrificing the look you want. With Viewrail, you can rest assured your space includes the best handrail no matter which railing system you choose. Contact our team of professionals for your handrail questions or needs.
Recent Posts