Engineering Glass Railing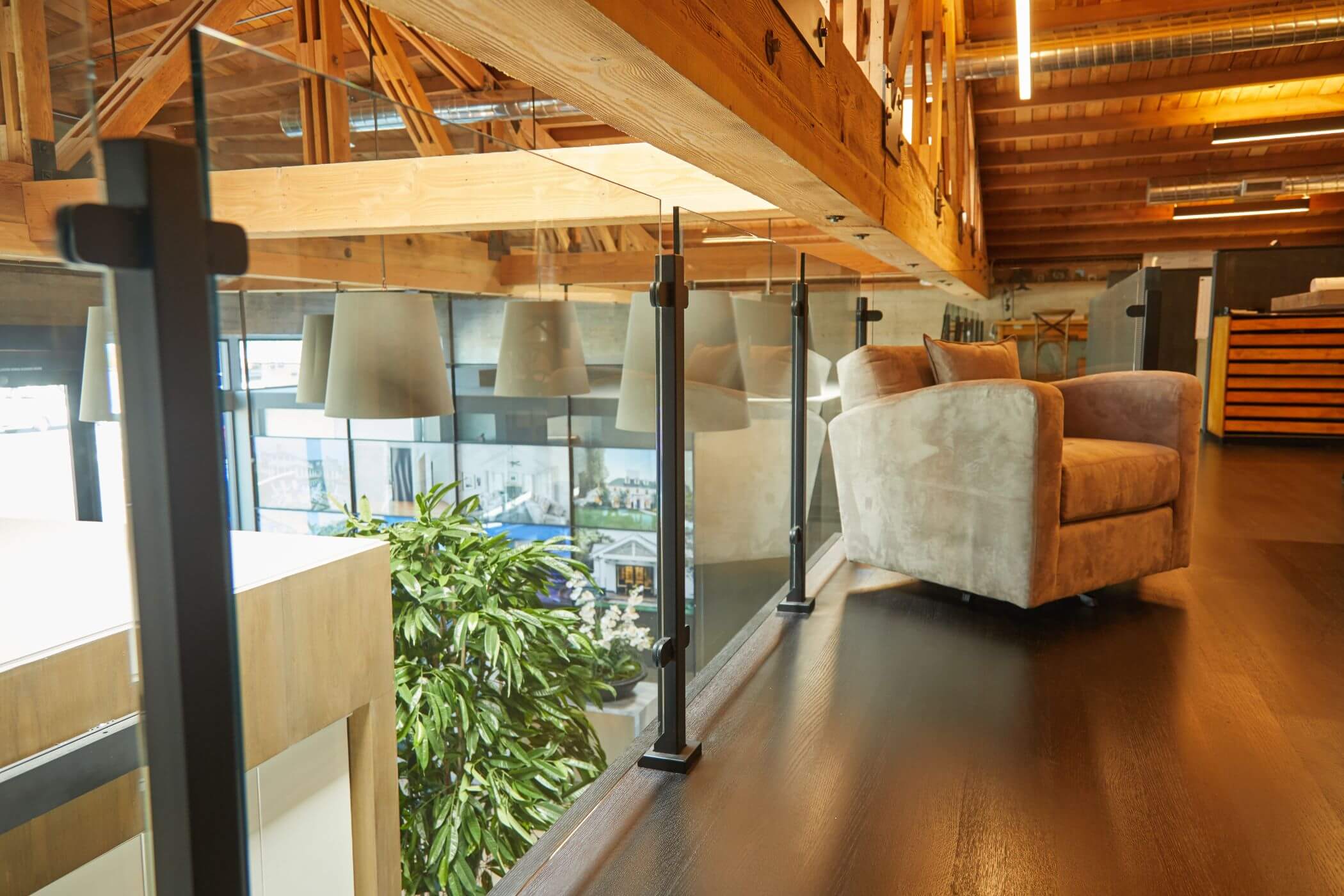 Custom engineering glass panels to fit your specific project is what the entire Viewrail Glass Railing line is built around. With our simple measuring templates, we can ensure we are receiving measurements the same way from every customer.
This process allowed us to create glass railing generators. What this means is our engineers take the measurements provided and input the lengths given, the glass system type, and a few other factors, at which point the computer produces accurate glass panel widths and placements specific to the customer project.
Our engineers then look over the files, making sure the information provided makes sense. These files are then passed to our Project Coordinator, who again looks for errors. Finally, we give the customer the files for a chance to review and confirm, or to review and ask for revisions on the provided plans.
A good way to save time during this step is to make sure that all measurements provided are correct. Occasionally, there will be some back and forth during this stage, and you can help expedite the process through quick responses and clear communication with your project coordinator. Once the customer confirms that the engineering drawings match the project and signs off on the prints, engineering is complete. At this stage, the files are forward to production who download them into their machinery to provide precise fabrication.
Fabrication & Shipping
Viewrail only produces Low Iron Glass panels.These panels do not have the standard "green-blue" tint that most glass panels have. With our high-tech glass production plant, these are an incredible finished product.
The fabrication process begins once the customer signs off on the engineering prints Viewrail provides. At that point our Glass Plant takes those prints and downloads them into the glass cutting machine. This machine calculates how many panels can come out of each giant square of stocked glass. It takes the (light) and etches the shape of the panel to be cut out.
Once scored, the panels are cut to size on the Breakt Table. It then goes through the edging machine, beveling all the edges for a smooth finish. Finally, the panel is fed into the oven where it is superheated and then quickly cooled down. This is called tempering and is what provides the panels with its strength.
When every panel for the project is accounted for through manufacturing, they are loaded onto a premade crate. The crate is then closed off and built up around the glass panels for an extremely stable and strong glass enclosure, and is ready to be shipped to your job site.