Tread Grip Strips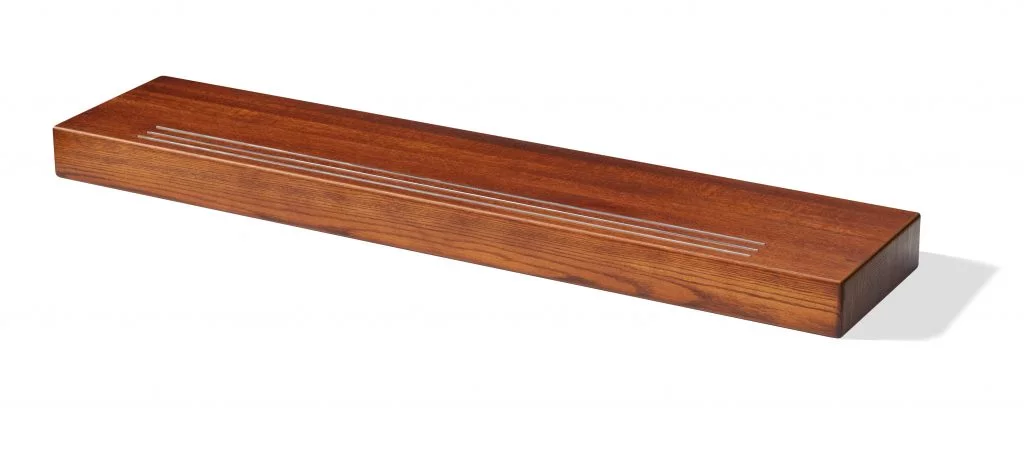 Grip strips are an excellent way to improve the safety of your staircase. Some commercial environments require them by code — and other times, it's just a good way to make sure that your guests will be safe when they're walking up and down your stairs.
Each sleek grip strips set includes 3 Stainless inset metal strips that can adhere to your stair tread. They're available for any of the FLIGHT treads that measure 36" or greater. The most minimal, modern, and clean-looking solution possible, these strips look great on any FLIGHT system.
Glass Risers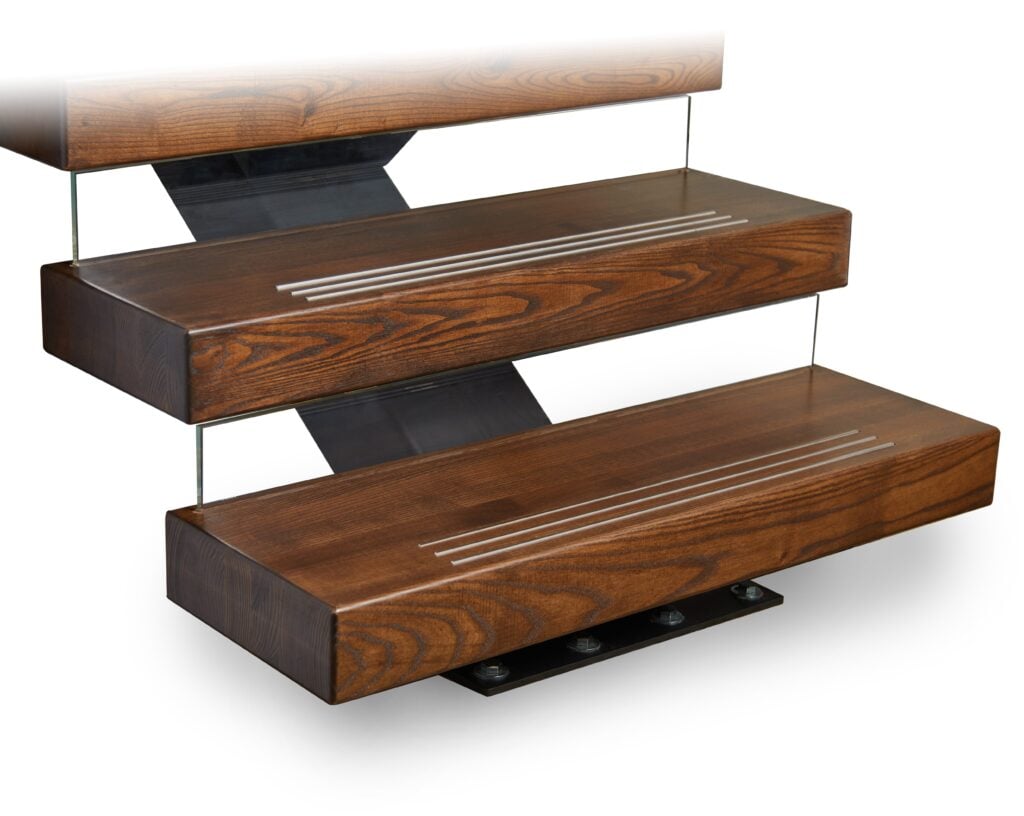 Glass risers are made from ⅜" thick glass panels. Each panel fits between your stair treads, giving the impression of an open-riser staircase. This is the perfect product for you if you love the modern, open-concept stair look, but you need a riser to comply with code.
Each ⅜" thick glass panel is custom engineered to fit the dimensions of your FLIGHT treads. The risers allow you to comply with code, while maintaining a contemporary look. Ideal for commercial offices or any other place where you can't get away with having an open-riser staircase.
Take your floating staircase to the next level of design and innovation with glass risers.
Endurance Treads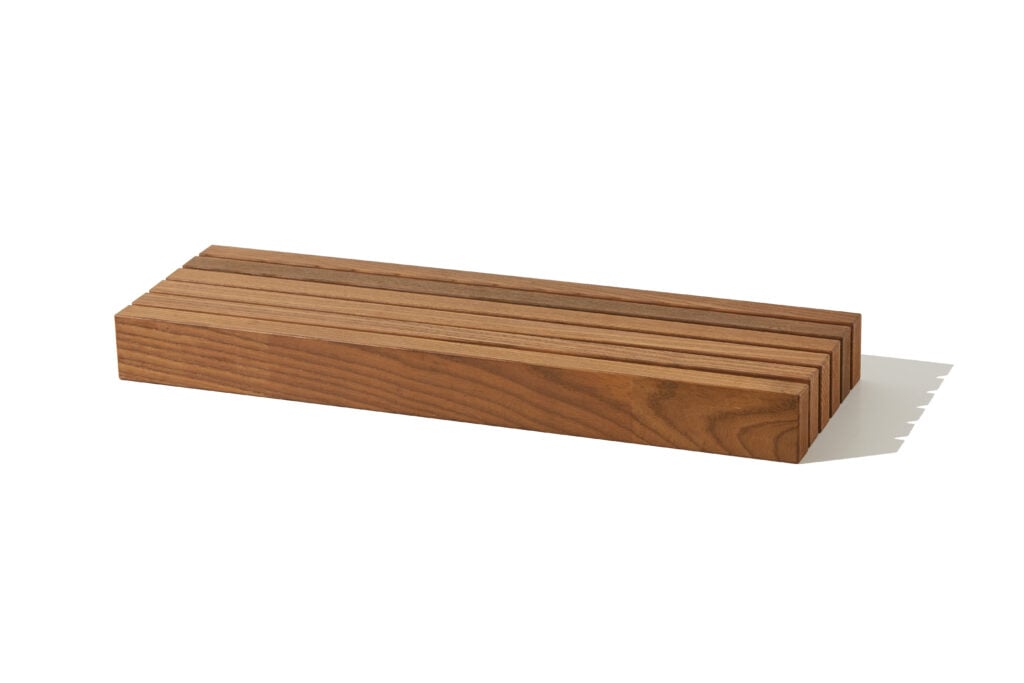 An Endurance Series Tread is the perfect solution if you are looking to achieve a modern, thick tread look on your outdoor stairs or floating staircase. Endurance Treads are available between 36″ and 48" widths and have been thermally modified to resist moisture, rot, mildew, insects, and the elements. The thermal modification process removes all the excess sugars and moisture from the wood, making it ideal for exterior use. The slats in the treads allow water to run through, preventing water damage and rot. Endurance Treads have no glue joints—they are held together with strong bolts which leave no points of weakness.
Endurance treads use thermally modified hardwood and are 3.5 inches thick with an 11.25″ depth and come in three different widths – 36″ 42″ and 48″.
Need Help? Request Help from our Experts.