Tread Grip Strips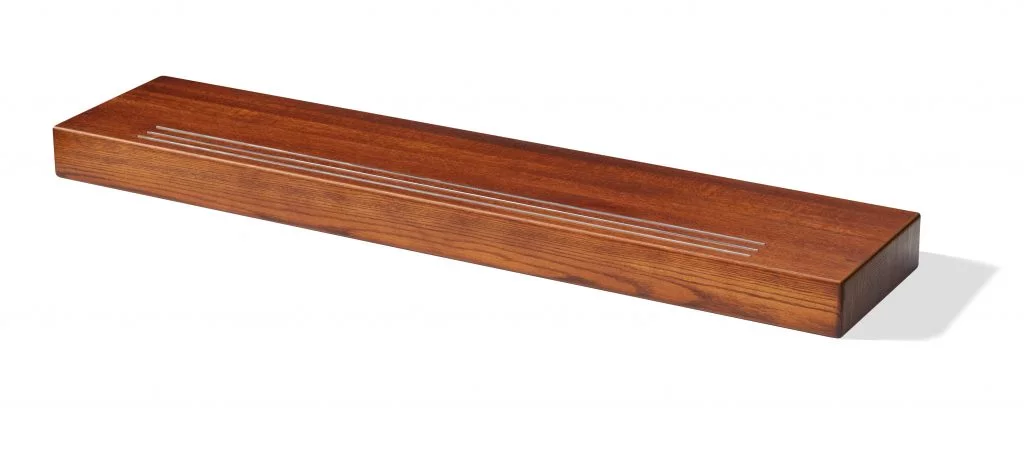 Grip strips are an excellent way to improve the safety of your staircase. Some commercial environments require them by code — and other times, it's just a good way to make sure that your guests will be safe when they're walking up and down your stairs.
Each sleek grip strips set includes 3 Stainless inset metal strips that can adhere to your stair tread. They're available for any of the FLIGHT treads that measure 36" or greater. The most minimal, modern, and clean-looking solution possible, these strips look great on any FLIGHT system.
Bracket Covers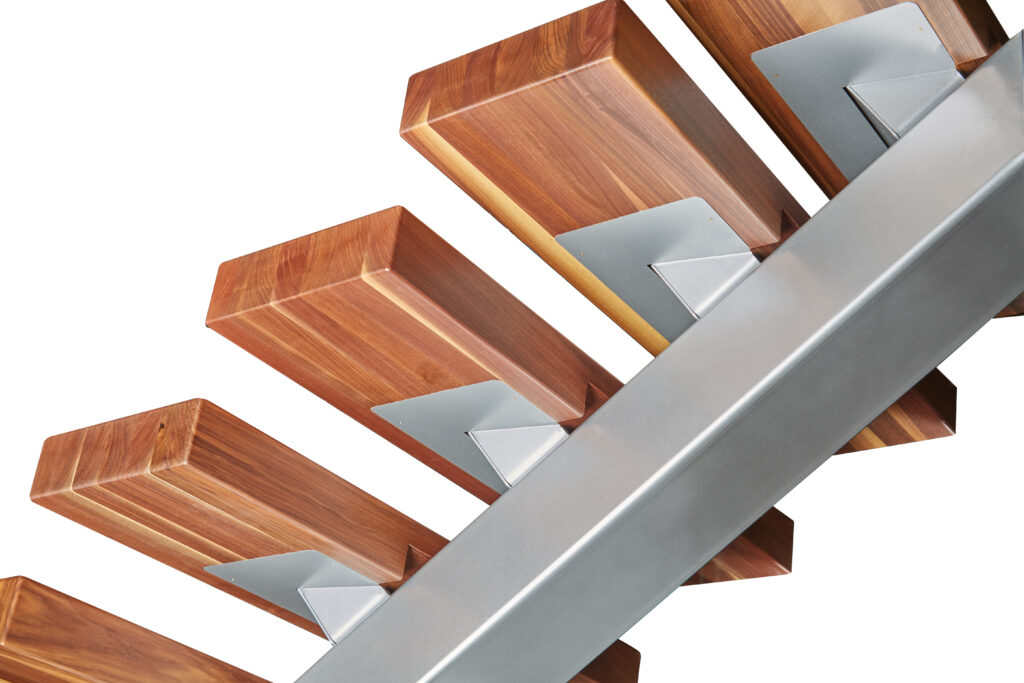 These sleek metal covers hide the tread mounting hardware on the underside of your FLIGHT system. Held in place with only 4 small screws, the bracket covers blend right in with the clean lines of the metal stair stringer, giving you the cleanest look possible.
Stringer bracket covers are not required, as we manufacture each FLIGHT floating staircase to look great even with exposed hardware. But, if you're craving a completely clean look, stringer bracket covers are the way to go.
Glass Risers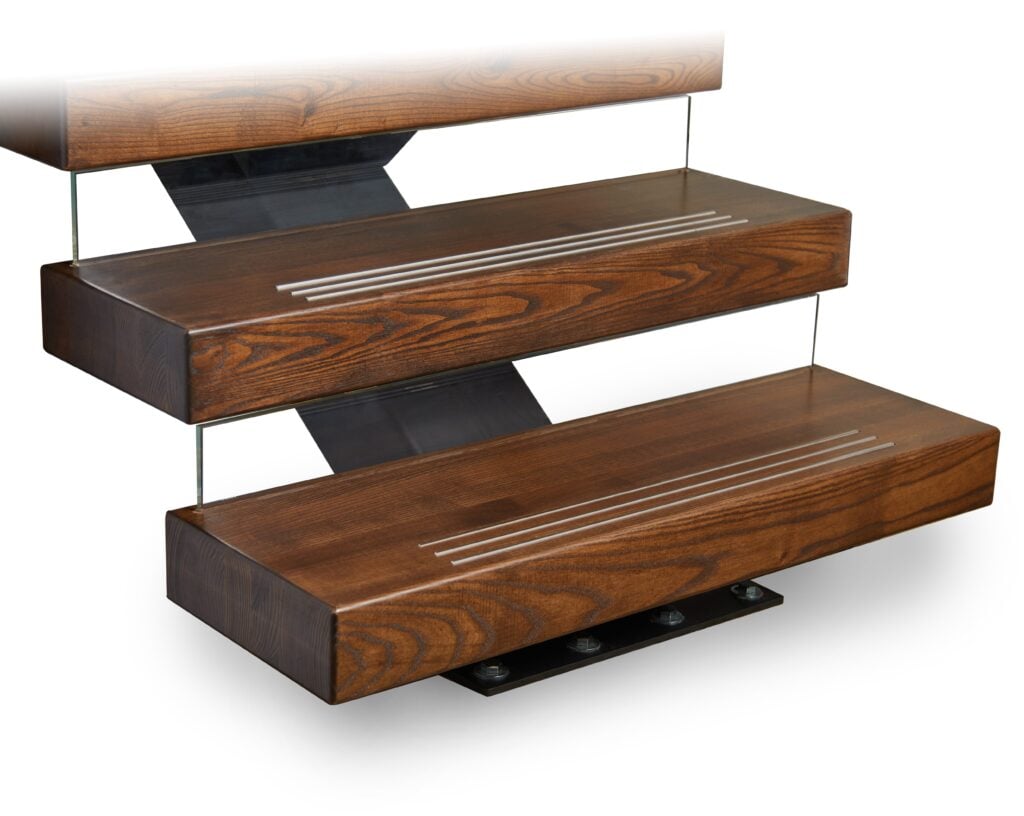 Glass risers are made from ⅜" thick glass panels. Each panel fits between your stair treads, giving the impression of an open-riser staircase. This is the perfect product for you if you love the modern, open-concept stair look, but you need a riser to comply with code.
Each ⅜" thick glass panel is custom engineered to fit the dimensions of your FLIGHT treads. The risers allow you to comply with code, while maintaining a contemporary look. Ideal for commercial offices or any other place where you can't get away with having an open-riser staircase.
Take your floating staircase to the next level of design and innovation with glass risers.
Vertical Rods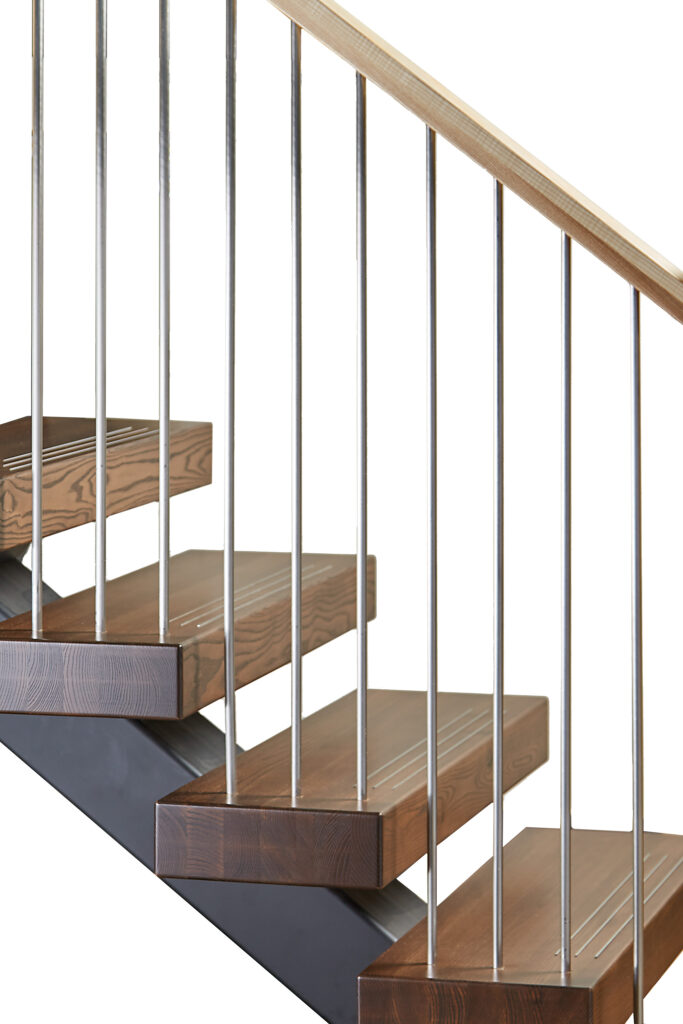 If you're looking for an alternative to horizontal infill, try Vertical Rod Balusters. Each ½ inch rod is made from solid stainless steel, so it will hold up well both indoors and out. Installation is a breeze for anyone — from a contractor to a DIY homeowner. There's no tensioning required. The process is very similar to installing one of our iron balusters. You'll drill a hole in the tread and handrail, then use epoxy to secure the baluster in place.
For a modern-looking iron baluster, go with Vertical Rod Balusters.
Need Help? Request Help from our Experts.