How To Take Care of Your Exterior Cable Railing Posts & Handrail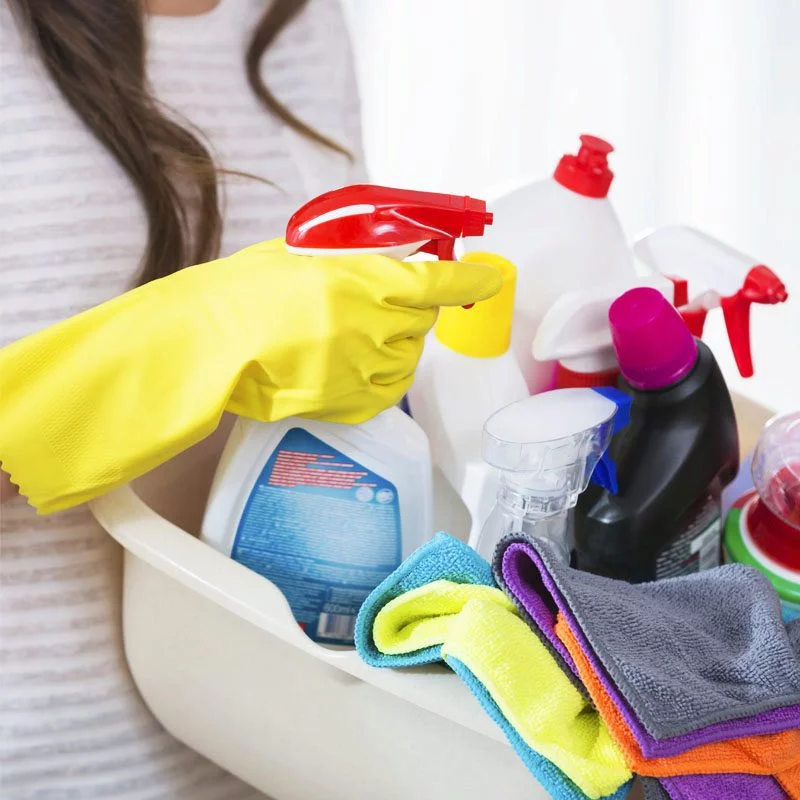 Quick Points
How Often Should I Clean My Cable Railing?
The frequency of cleaning will be dependant on preference and environment that your system is installed in
We recommend cleaning it at least twice a year, to help keep it clean and intact.
A bucket
Natural all purpose cleaner
Small thistle brush
Microfiber cloths
Sponge
Touchup paint
We also recommend a natural all purpose cleaner mixed with warm water to clean your system.
To keep your powder coat intact make sure not to use a cleaner with harsh chemicals like bleach. It is also best to use filtered water to clean your system. While the hose is convenient the minerals in the water could leave opportunities for corrosion in your system,
Step 1 – Cleaning The Post Surface
Using a sponge, apply the cleaning solution to all surfaces of the aluminum, using a generous amount. A soft bristle brush will help you get the debris that has been baked on by the sun, but won't get any scratch marks on the aluminum.
After using the soft bristle brush, wipe down the system with microfiber cloths, these will catch any straggling debris and be non-abrasive against the aluminum. If you have not siliconed them down, make sure to pull up the post foot covers, to clear away any debris that has accumulated underneath.
Step 2 – Cleaning the Post Finish
Once the system has dried, check to see if there any nicks or scratches on the powder coat. The powder coat should not crack naturally, but it could if a hard object, like a baseball or a frisbee is thrown against it. Use the touch up paint to fill in these spots.