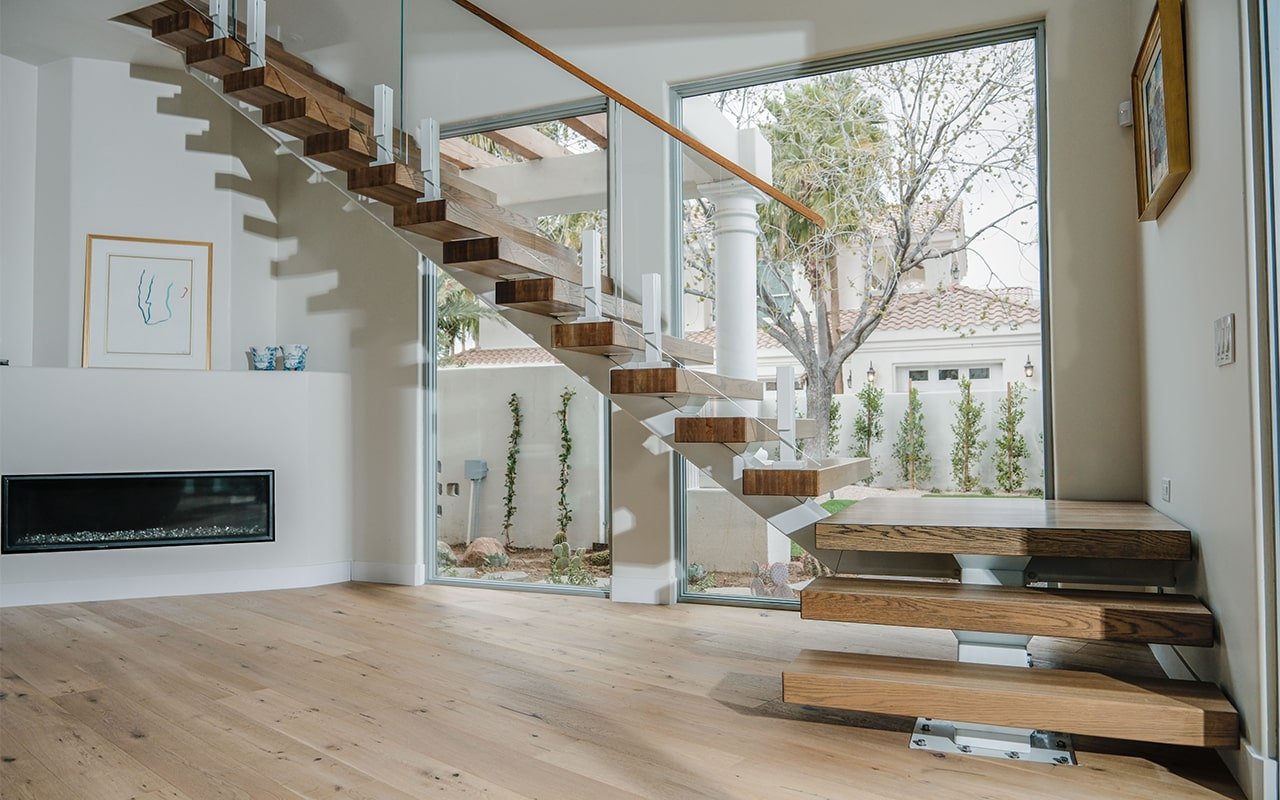 MODERN STAIRS & RAILING
Great homes start with the finishing touches
Why homeowners
choose Viewrail
"Very responsive from start to finish. End product is excellent and was rather easy to install, if you had the correct tools. From sales to design and delivery, the Viewrail team was second to none."
Kieth E.
"The design is exceptional compared to all the other railings out there. The rod version that I purchased is the top of the line. Beautiful stuff."
Michael H.
"I have used Viewrail products on several occasions and found them to be of great quality."
Jamie V.
"Every person involved in my project was knowledgeable, helpful and best of all available when needed. The project was completed using the step by step installation guide with clarity and ease. I would absolutely recommend them."
Jan V.
"Customer service was great, everyone we worked with was very knowledgeable. The project went together easily and the rail looks great!!"
Lori M.
Building professionals
choose Viewrail