How Much Do Floating Stairs Cost?
If you ask someone, "how much does a car cost?", you'll probably get some blank stares. It's a hard question to answer because of the variability in makes, models, features, size, etc. But, if you can come up with some basic answers to a few key questions, you'll be able to get yourself into a range of what a car is going to cost you.
Floating stairs work much in the same way. Your cost is going to depend on a few key factors of floating stair design which include: the floor-to-floor height, the number of turns your staircase will take, the type of wood species you select for your treads, what metal post material you select, and some other factors as well. This may seem like a lot, but there's no need to worry; you don't have to figure out all of that right now. Many people just want to get "ballpark pricing" to know whether or not floating stairs are close to their budget.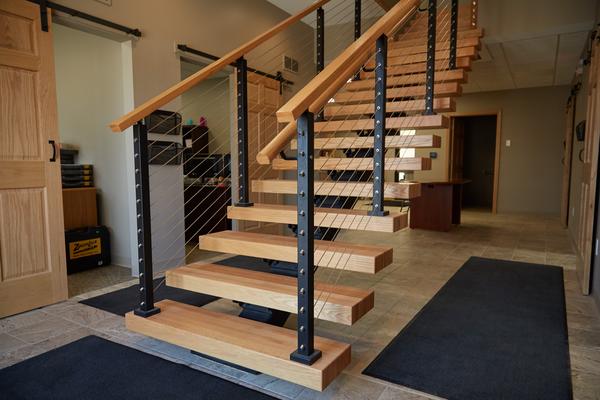 Floating Stairs Ballpark Pricing
We've created a tool that will allow you to get exactly that: a ballpark price. Just put in your floor-to-floor height and whether you'll have railing on one side, both sides, or neither in order to get your range. Think of this range like the available trim packages on the car we talked about earlier. A Lexus may start at $40,000 but, depending on the trim package, the cost may go up. If you choose the basic trim package, the car isn't going to perform any worse, but you'll probably have cloth instead of leather seats and may not get the rims you'd like.
FLIGHT Estimating Tool
---
Your project will range between -
Insert a floor height to begin.
Viewrail FLIGHT offers a premium floating stair solution with both affordable and premium options. See the table below for some of our different "trim package" options:
| | $ | $$ | $$$ |
| --- | --- | --- | --- |
| Metal Railing Posts | Aluminum w/ Black Powder Coat | Aluminum w/ Special Powder Coat Color | Brushed Stainless Steel |
| Railing Infill | Cable Railing | Rod Railing | Glass Railing |
| Wood Species | Ash | Red Oak, Hard Maple, Hickory | White Oak, Walnut, American Cherry |
Floating Stairs Adapt to Any Space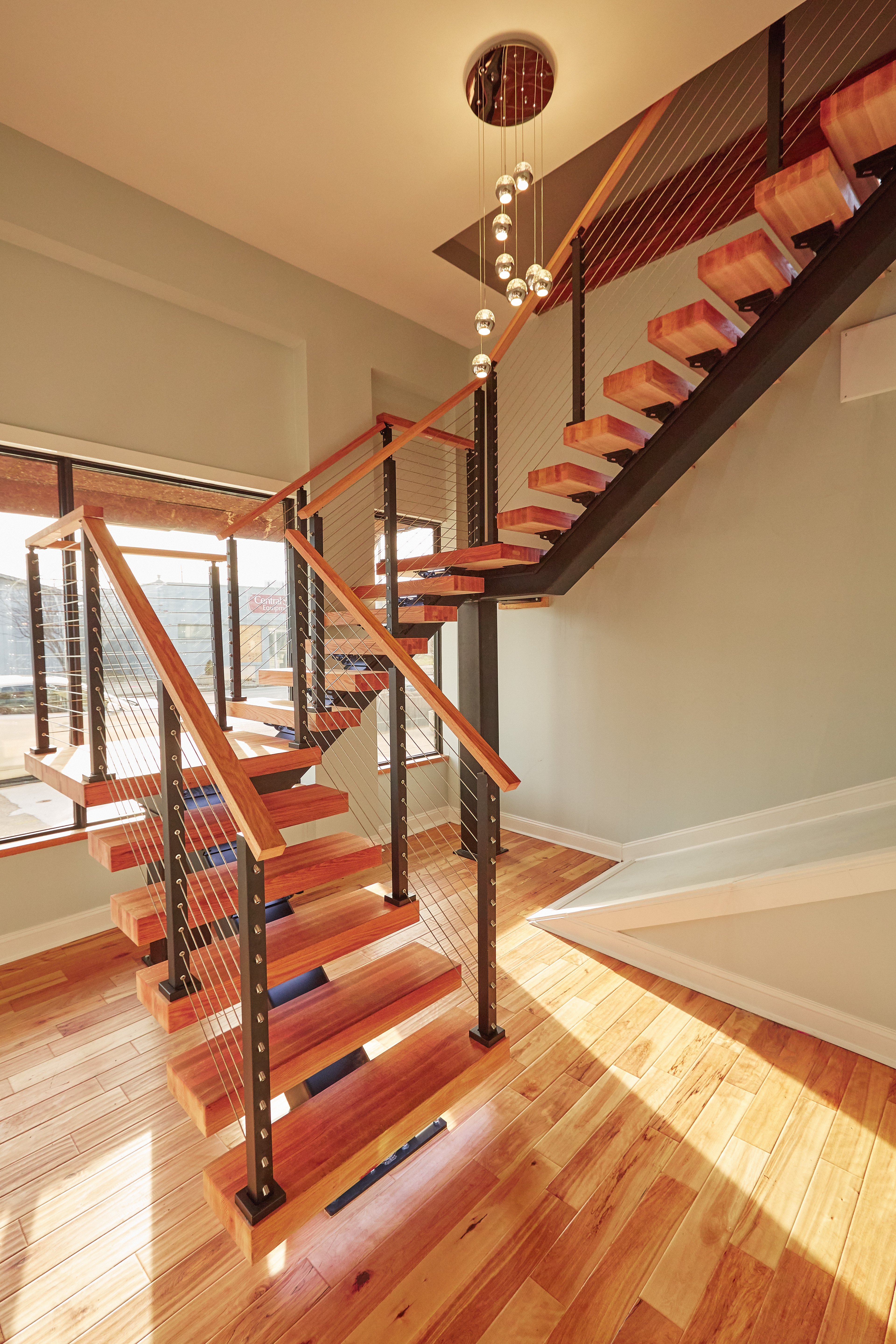 Since every one of our FLIGHT floating stairs are custom manufactured, we can accommodate virtually any level of customization. Whether your project requires a full 180 degree turn or just a single straight run, we'll be able to make it happen. The tool below will give you ballpark pricing for a single mono stringer, treads, and railing (should you choose that option). If your run isn't straight, simply fill out our FLIGHT design form and one of our floating stair specialists will contact you as soon as possible.
Next Steps for Viewrail FLIGHT
Now that you have your ballpark pricing you have some options. Are you still unsure of exactly what you want? Do you need to do a little more research? Check out our YouTube channel to learn some more information. If you're ready to narrow down your options and get more specific pricing, fill out our design help form by clicking the button below, or give us a toll-free call at (574) 742-1030.
We're excited that you're looking at putting FLIGHT in your project. Let us know if you have any other questions.