Rod railing: the best of modern railing design and the fastest installs. See why these clients chose to cut out the cable.
Read About This Project
Get a Quote
Get the Buyer's Guide
Quarter-inch rod railing completes the natural beauty of this Michigan yacht club. This project is one of our favorites — the sleek rod railing system pictured includes our popular surface mount universal top posts. To top the whole look off, the system was finished with our Marine 31 Polish and Sealant — a product that specializes in protecting and polishing stainless steel. The best part? Installing the rods took far less time than if they would've used cable. Rods are beautiful, long-lasting, safe on the water, and easier to install than cable.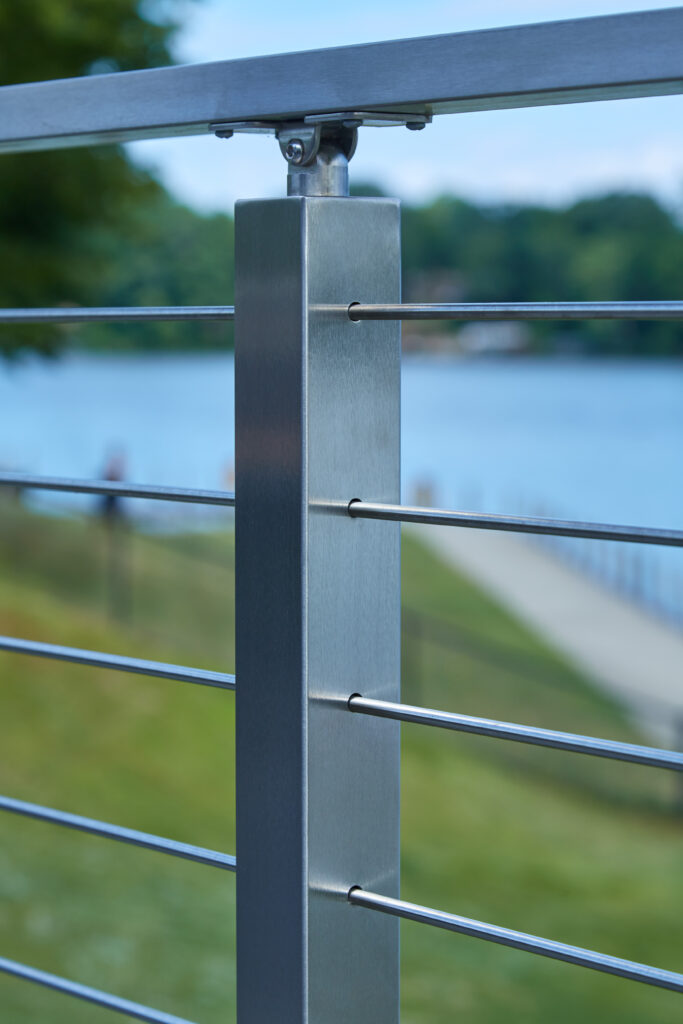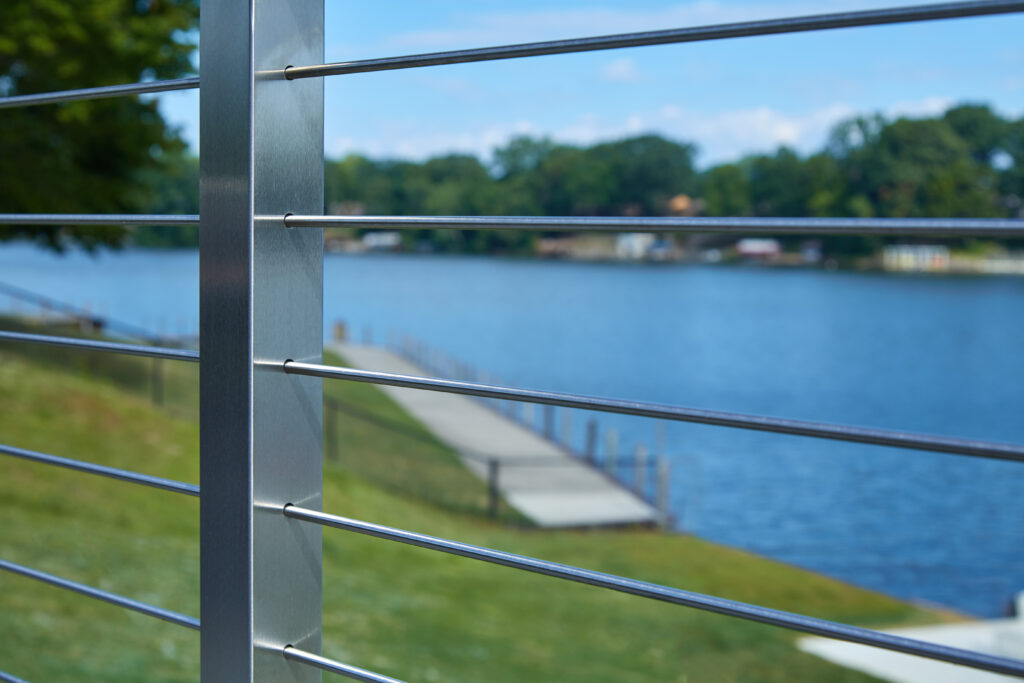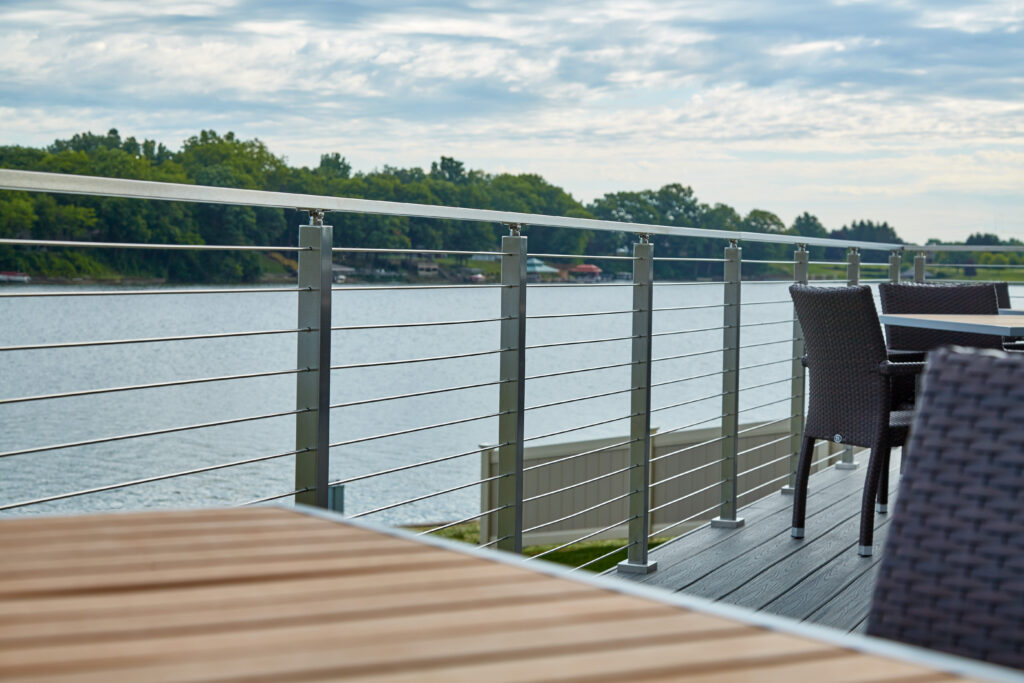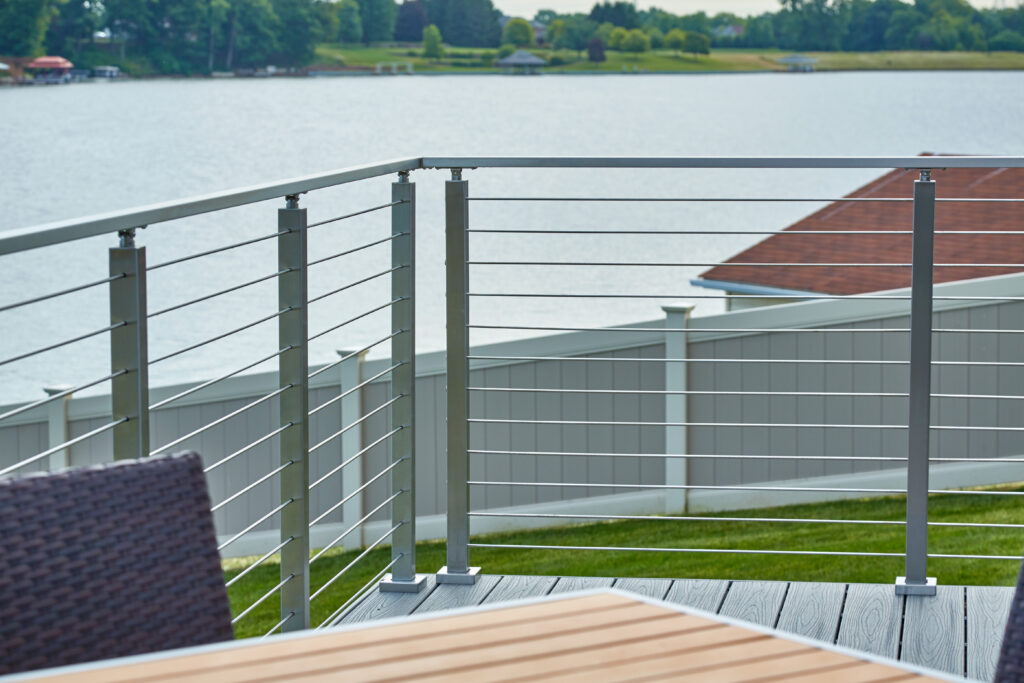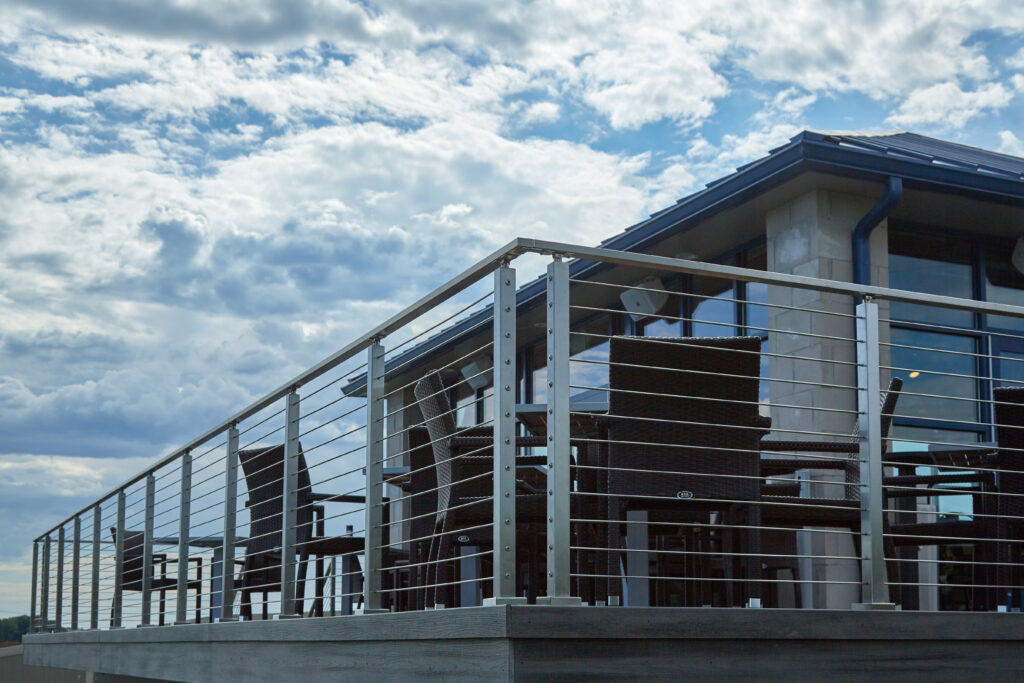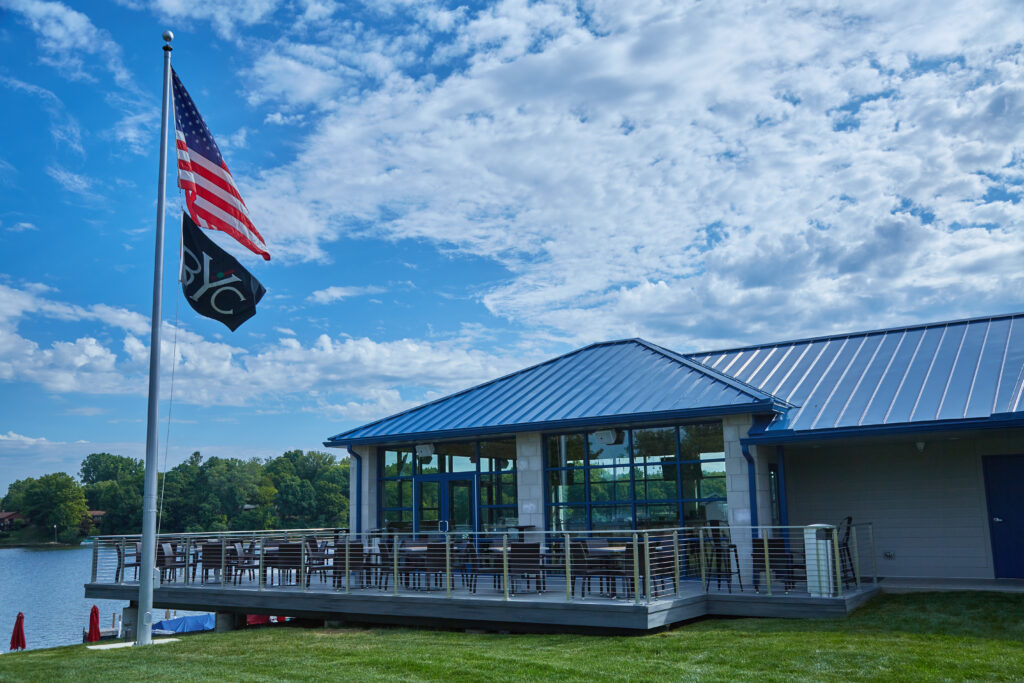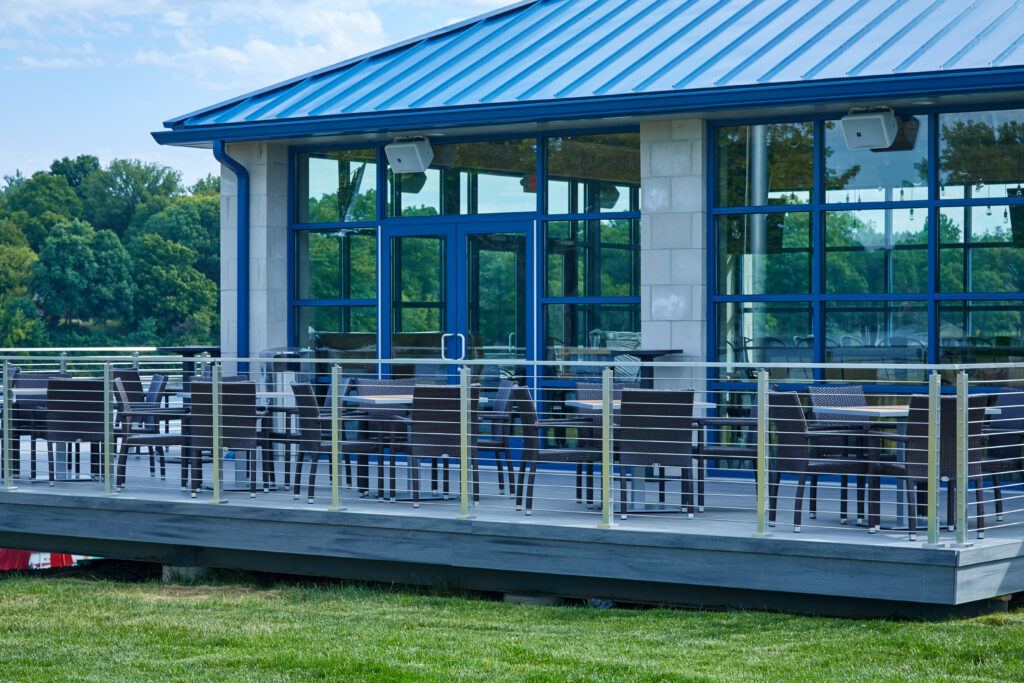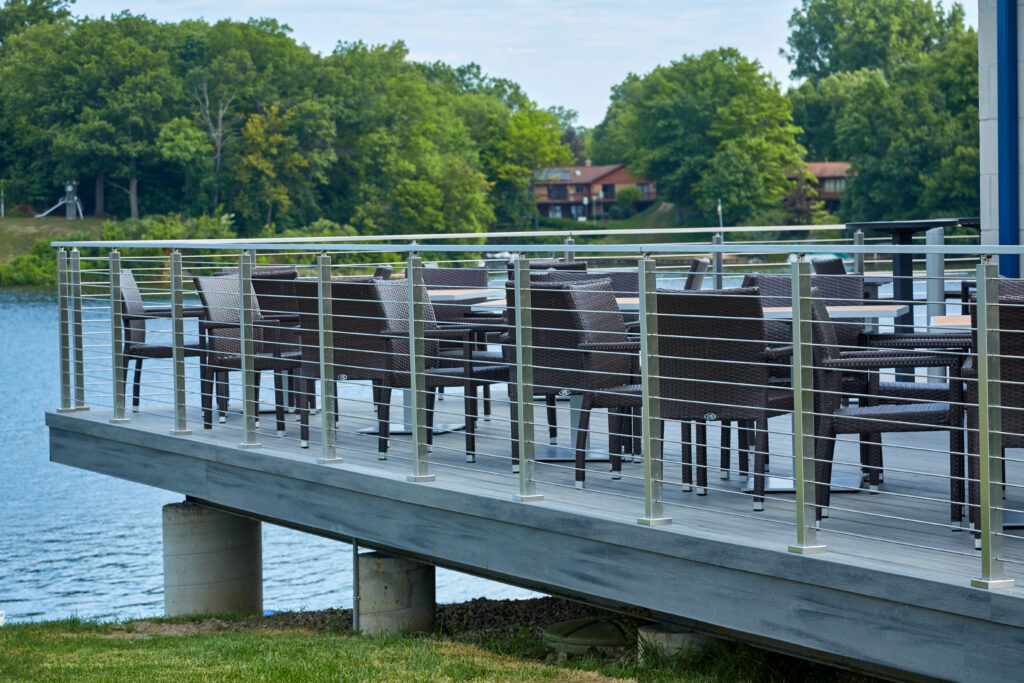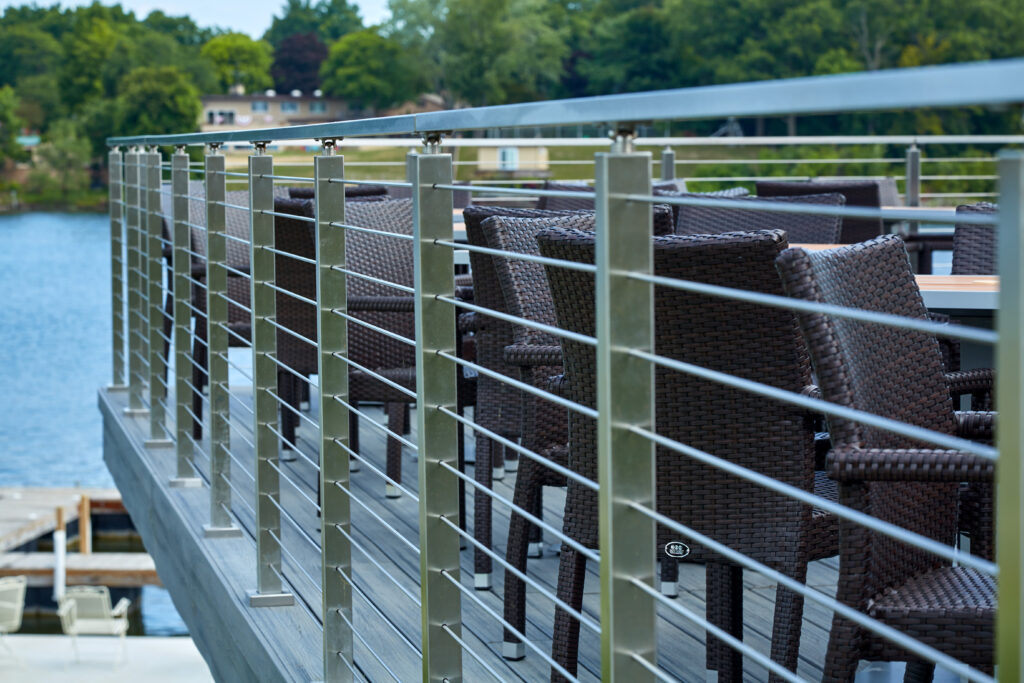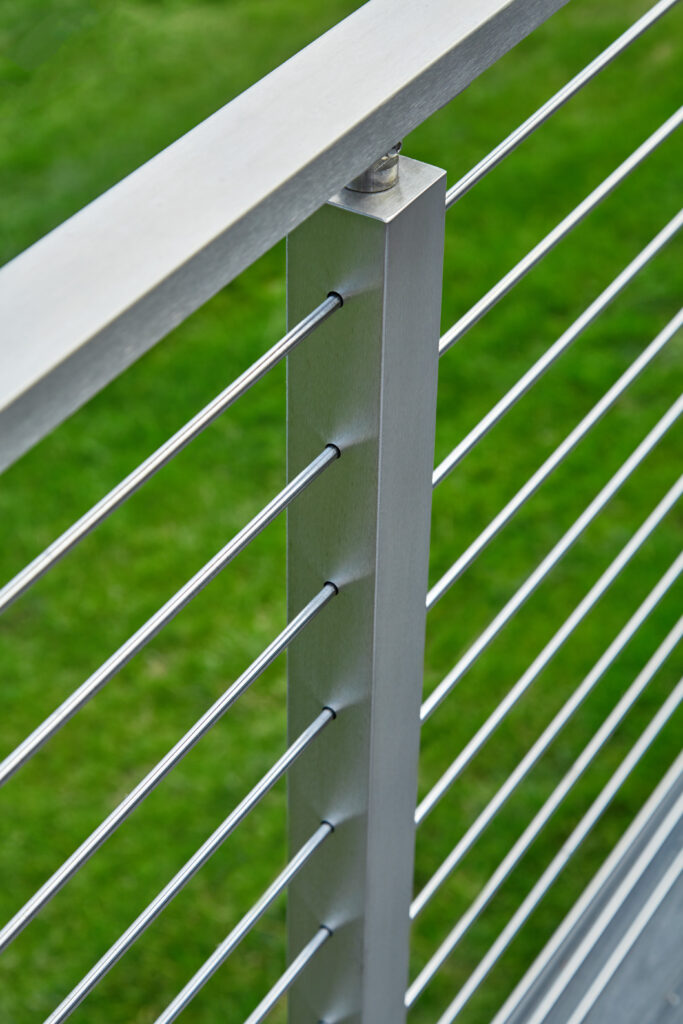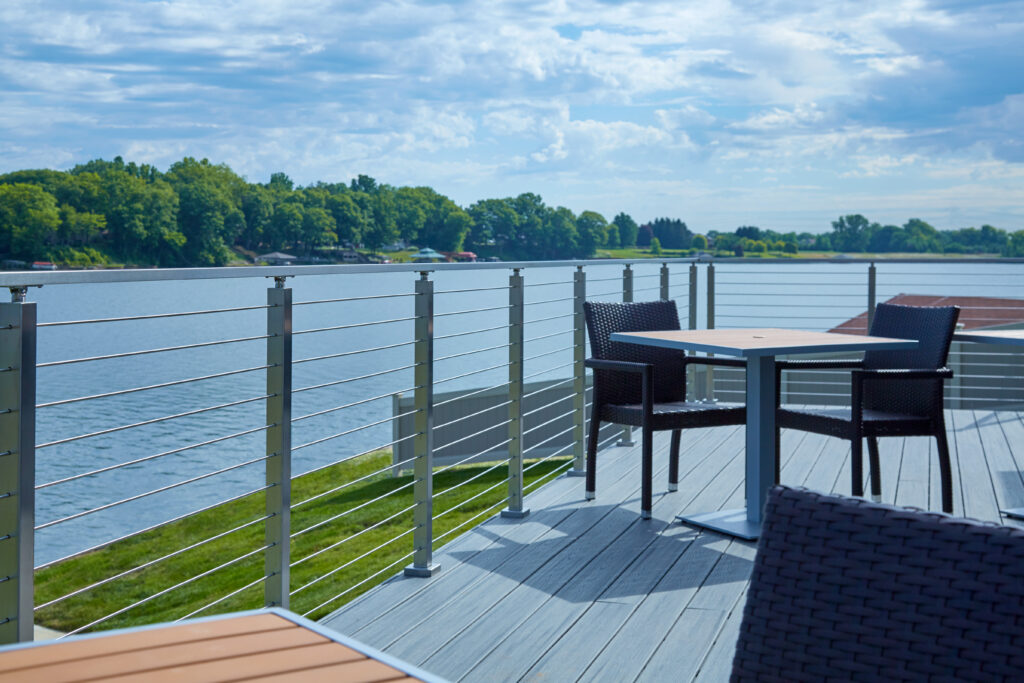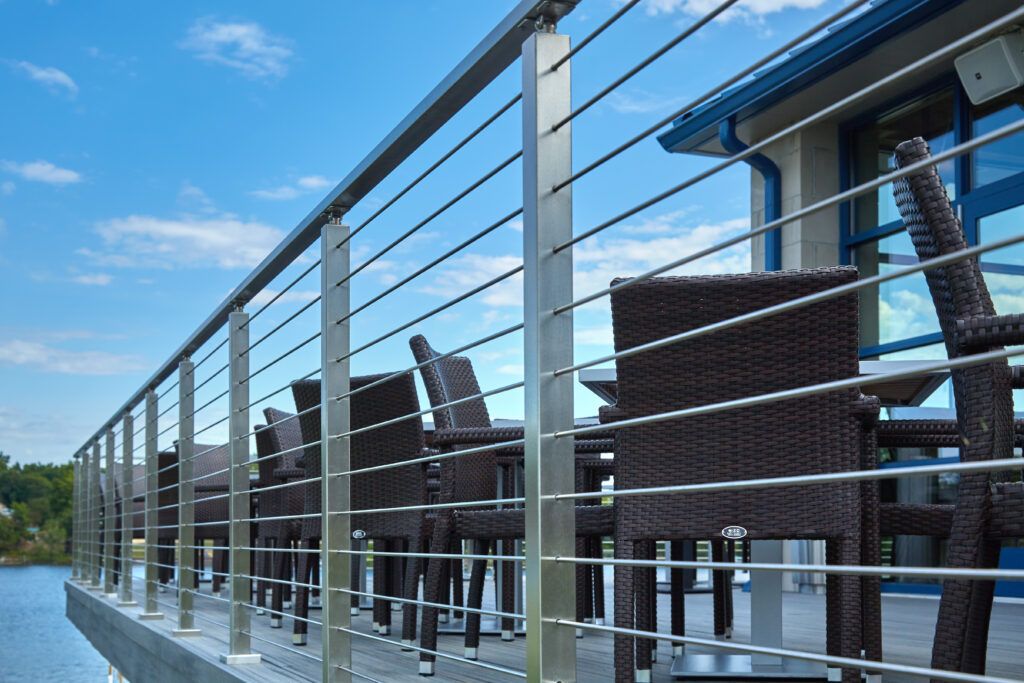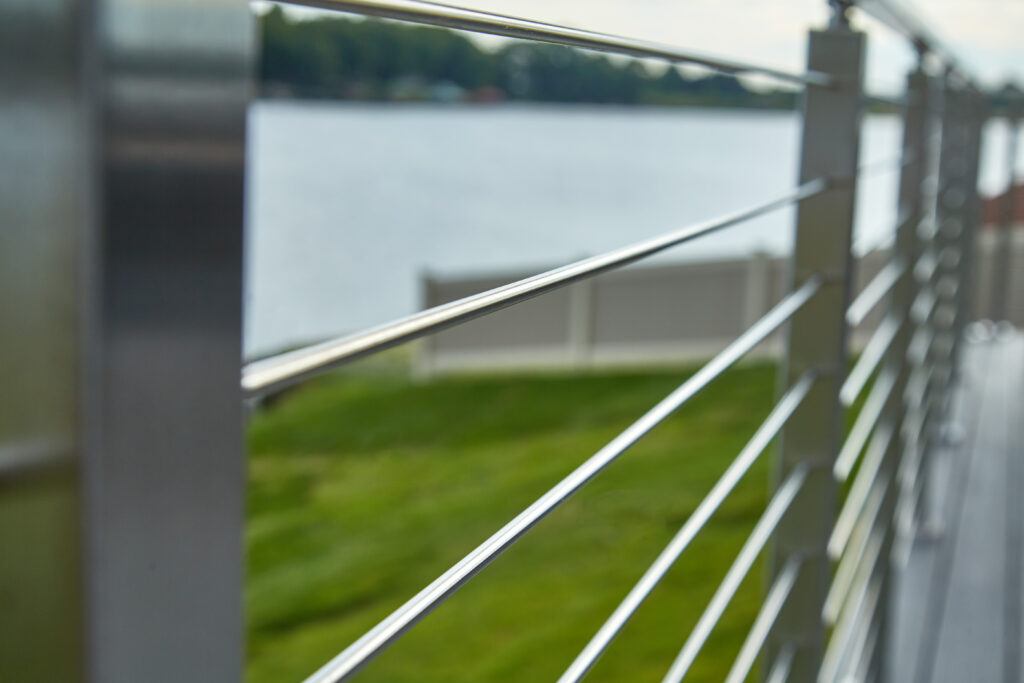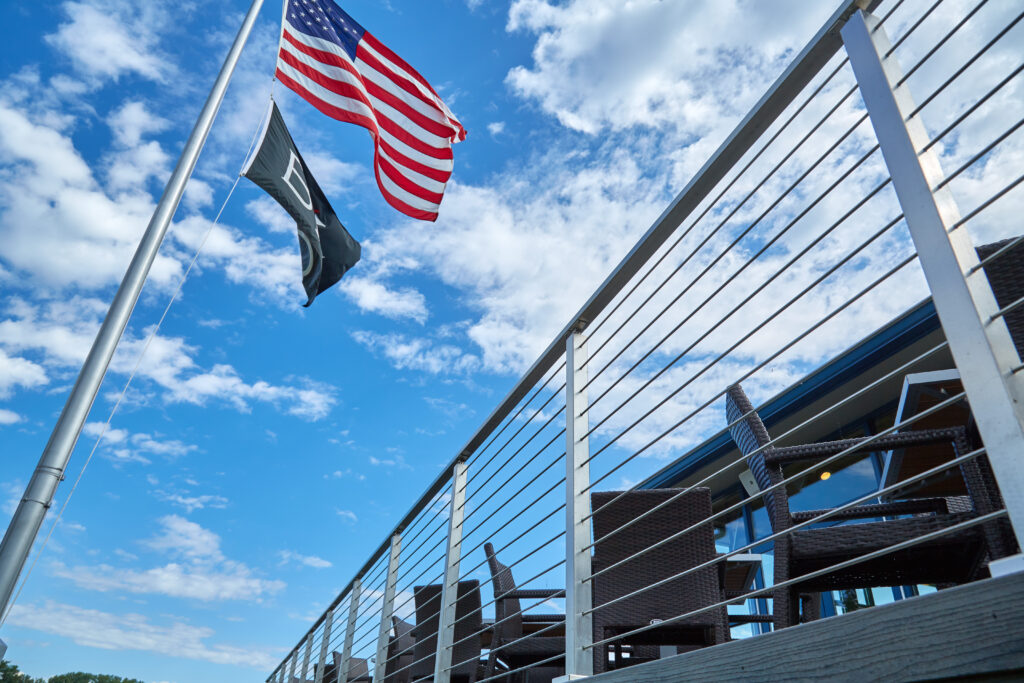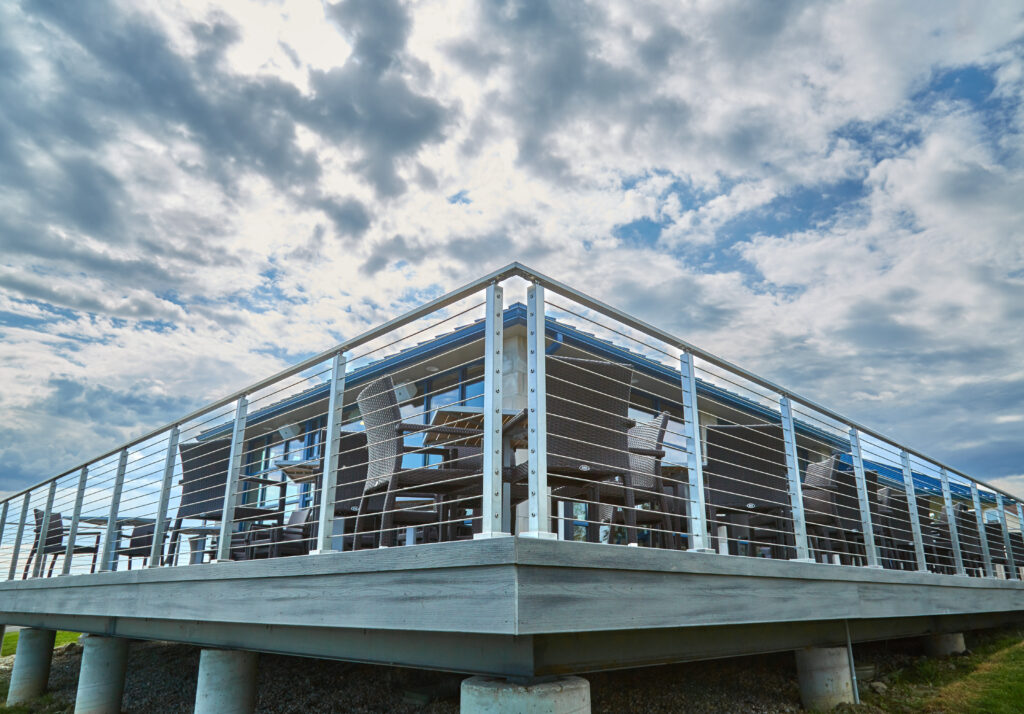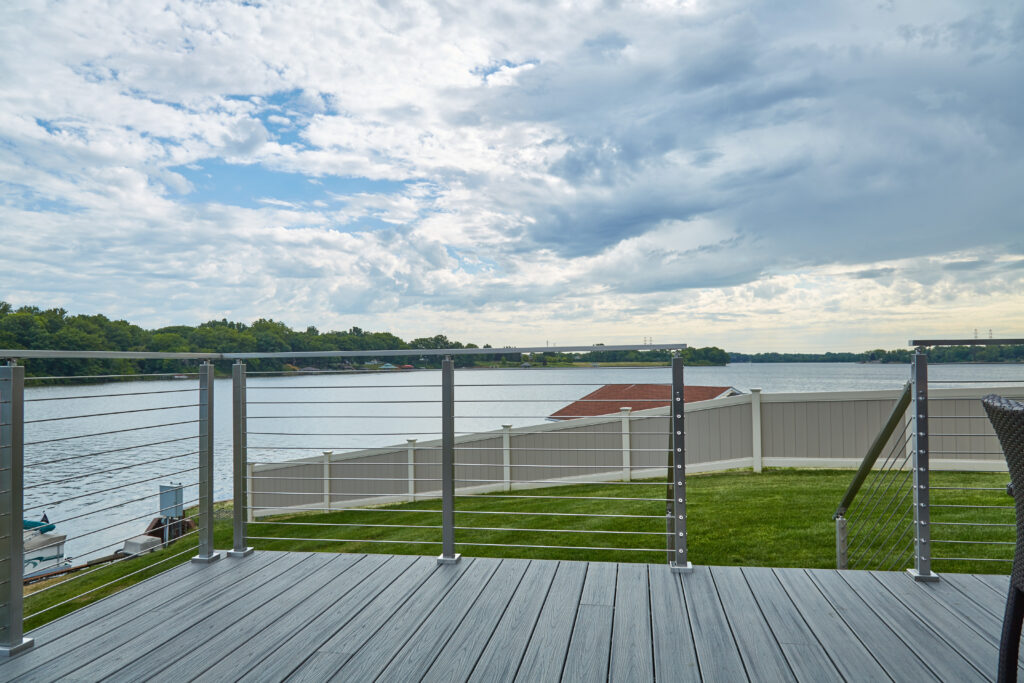 Products Used in This Build: